Forex part of today's analysis starts with the GBPNZD, which was previously mentioned here on the 20th of September. Back in that day, the price was testing a recent resistance as a closest support and we were waiting for a bullish price action to jump in with a long position:
"Why it is great? Because any bullish reversal pattern here will be a great buy signal. Any type of an engulfing or a long tail on the 38,2% Fibo and the support mentioned above will be an excellent occasion to go long and can bring interesting profits. "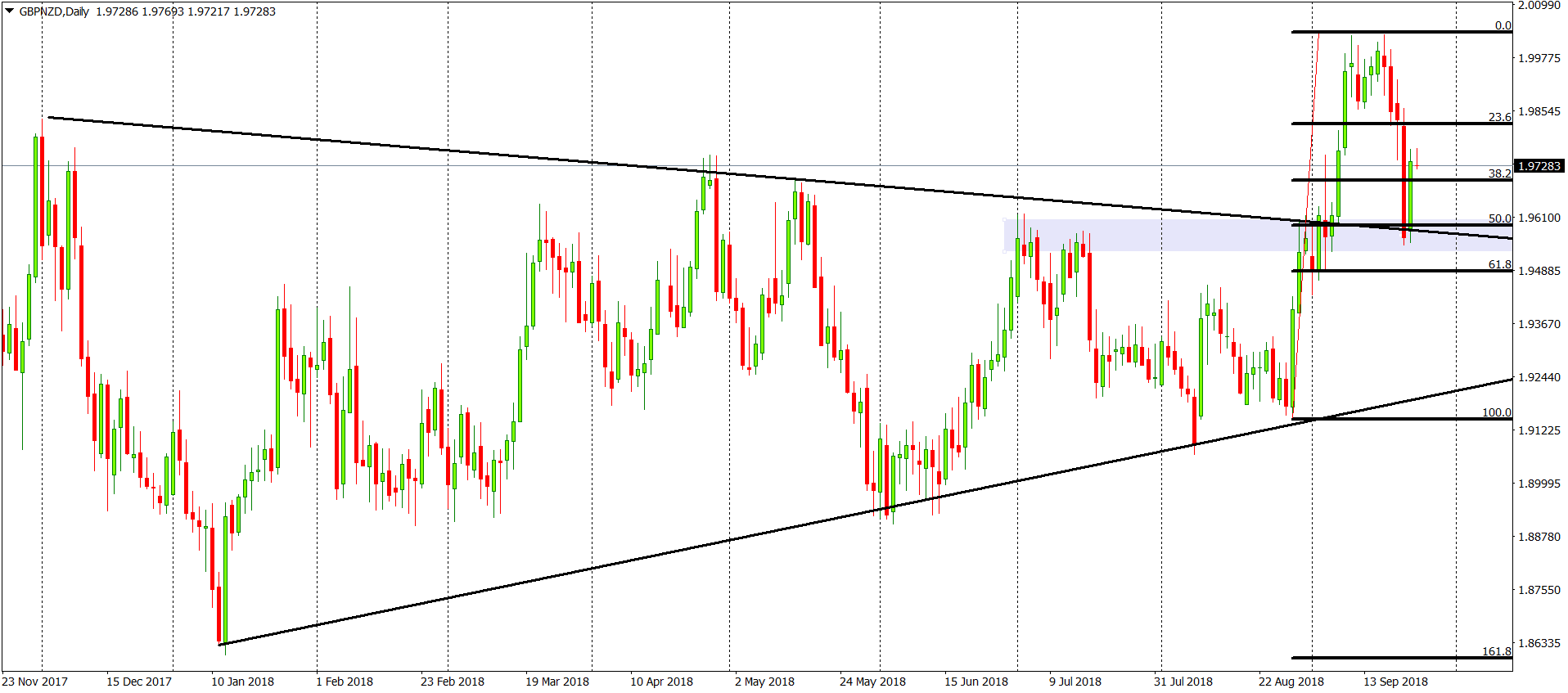 The price broke the 38,2% with relative ease but there was a next support there just waiting for an action – 50% Fibo. That line was tested yesterday and brought us a nice bounce! Apart from 50% Fibo, we had there an upper line of the triangle there so that was a combination of two important supports! You have to admit that it was a great place for a reversal! The price indeed bounced but we still have one problem with this setup. Daily candles do not form any bullish pattern. Despite a nice rise, this is still a inside bar, which for me is not a significant signal to go long. At least alone.
I think that we can wait a little bit more. Price closing a day above the close of the yesterday's candle will be nice signal to buy.