Another instrument for Monday is the GBPUSD. Two weeks ago, we also mentioned the Cable at the beginning of the week and we have to admit that it was a great call. Before we will deal with the current situation, let me show You, what we wrote in our previous piece about this instrument:
"Monday starts with a small pull-back but as long as we stay above the yellow horizontal support, the sentiment is positive and we should see the further rise. "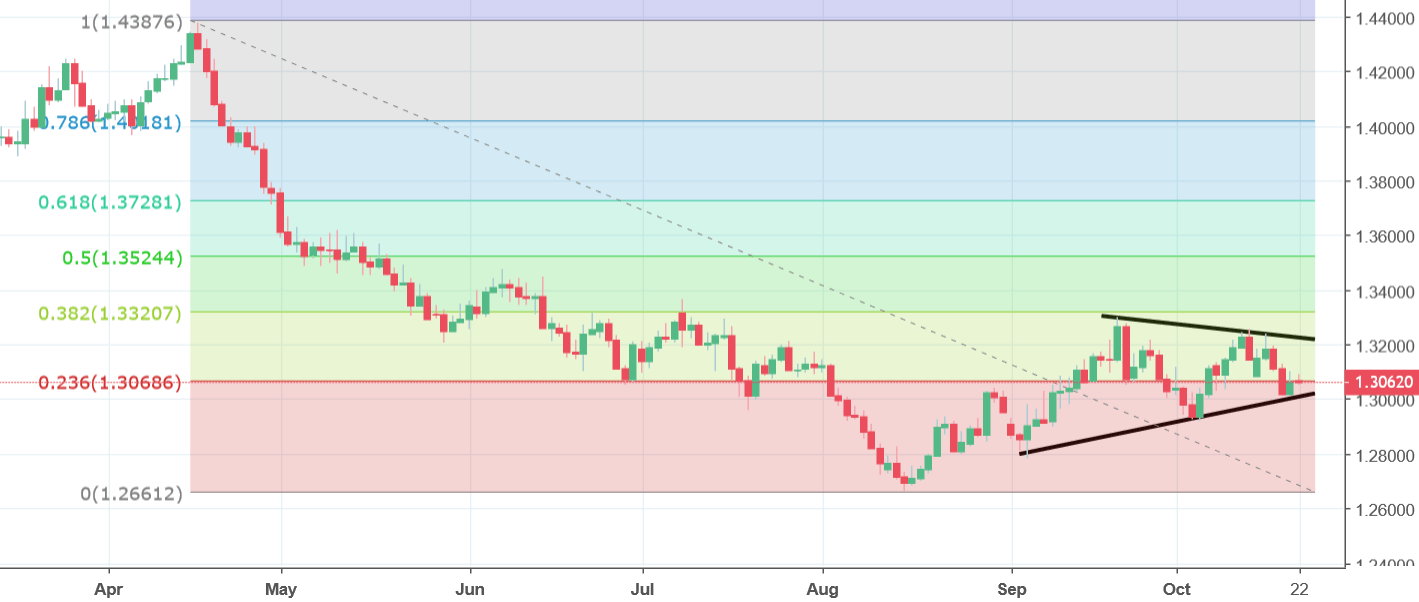 After that piece was published on our portal, GBPUSD was going significantly higher, reaching monthly highs on the Thursday, 11th of October. Time for a small update here. Cable is in the symmetric triangle pattern (black) after bouncing from the 38,2% resistance in September. This kind of a formation, below such an important resistance, indicates the willingness for a further slide Our sentiment at the moment is rather negative and we see chances for a further drop. The sell signal will be triggered, when the price will break the lower line of this pattern, which currently is very likely to happen.