Monday on the forex market starts for us with the analysis of the GBPUSD, where on Friday, the price turned and reversed making new monthly highs. This rise was not totally expected, as till Thursday, the price was making lower lows and highs and we had no signals of a possible reversal. We wrote about this in our previous piece from the 4th of October:
"The most important line now is the pink down trendline and as long as we stay below this one, the sentiment is negative and we should continue the main trend. Our view for the nearest future remains negative. "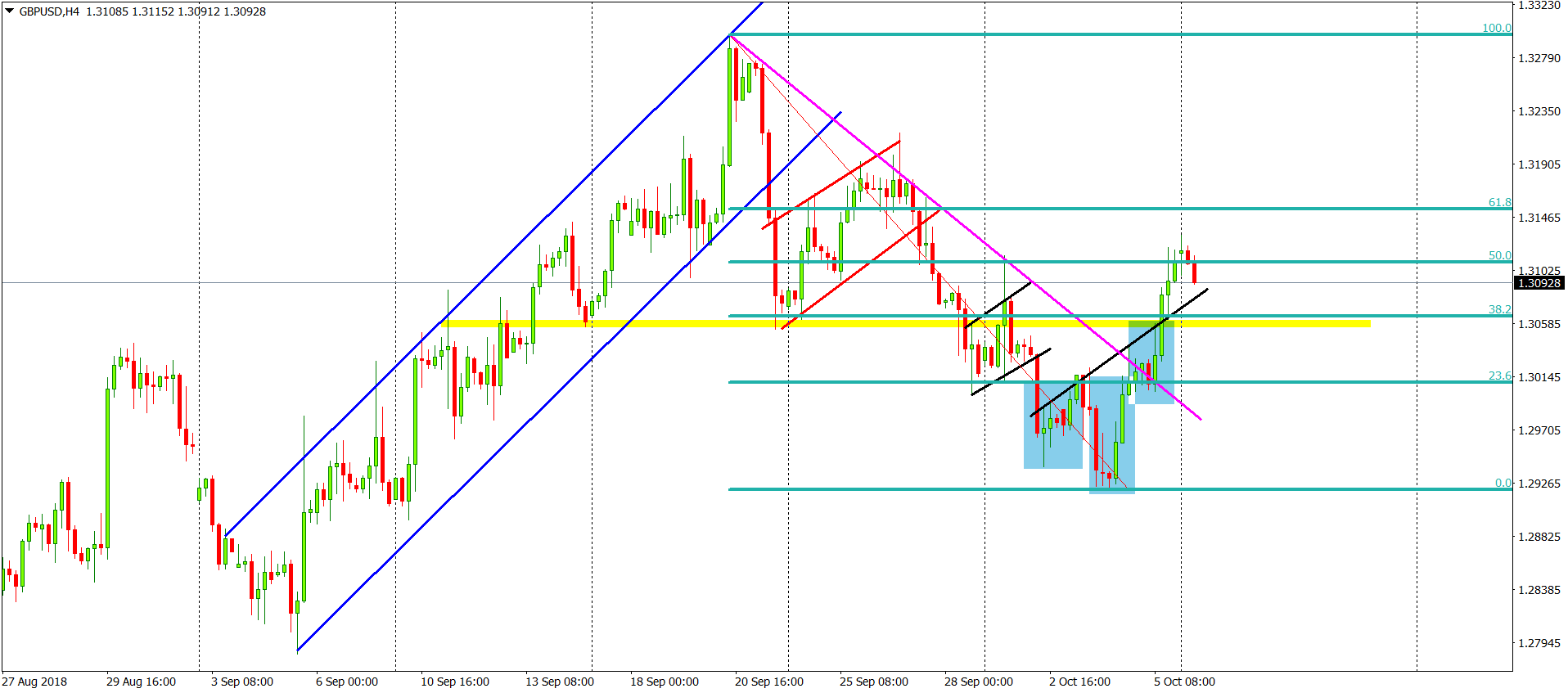 What changed since then is that we got rumours that we are very close to the get the Brexit Divorce deal. That helped the GBP to climb higher. The price broke the mid-term down trendline (pink) and went up, aiming the 38,2% resistances. We broke that one two, which changed the sentiment into a positive one. That was not the most important resistance though. The real game changer was the black neckline of the iH&S formation (blue rectangles). Breakout of that line gives us a proper buy signal.
Monday starts with a small pull-back but as long as we stay above the yellow horizontal support, the sentiment is positive and we should see the further rise.