GBP is definitely the star of the Forex Market today. British currency ended the previous week on the back foot triggering major sell signals on most of the pairs on the market. This is obviously the case on the GBPUSD too. Before we will start analysing the current conditions, let's see what we wrote in our previous piece about this pair, published on the 11th of September:
"Today, GBPUSD is breaking the down trendline, which is legitimately triggering us a mid-term buy signal. This one will be active, as long as we will stay above the green area (old neckline of the H&S pattern). "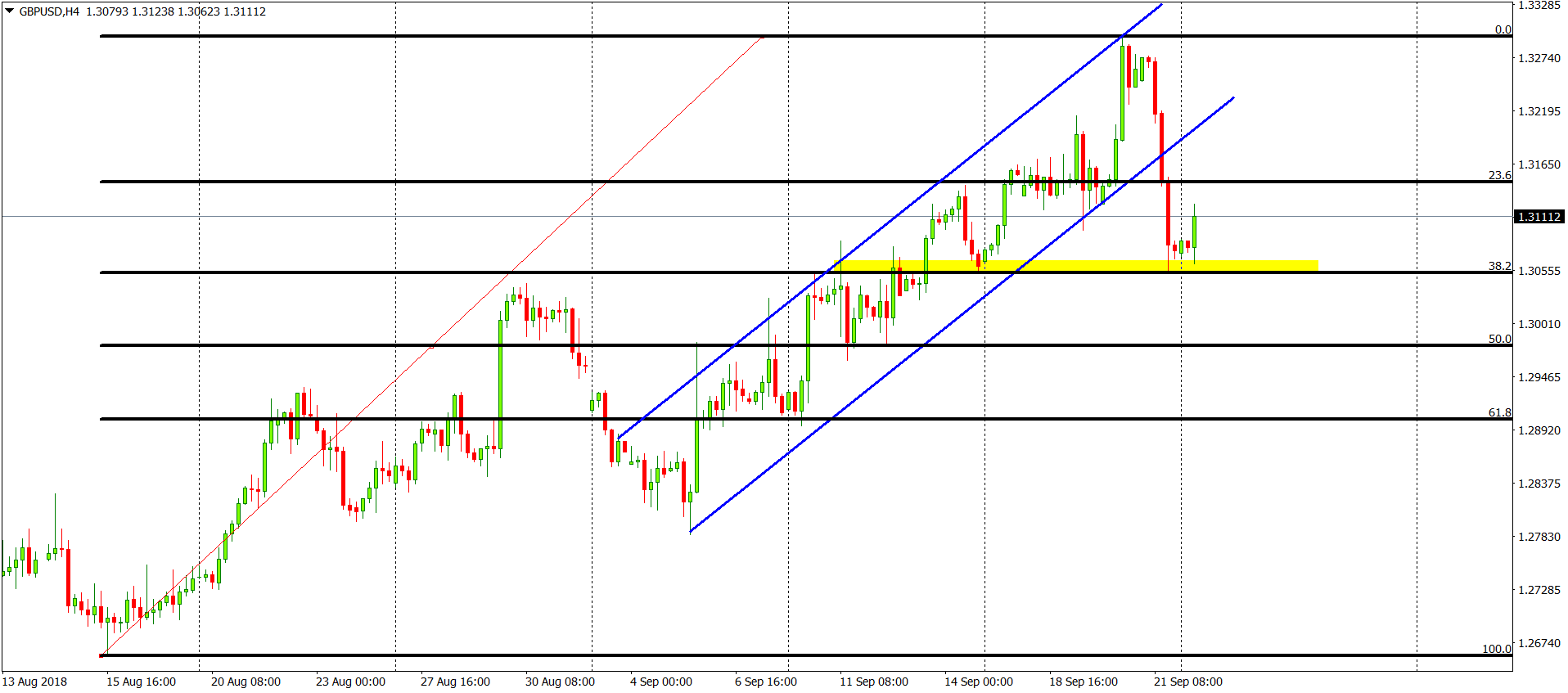 That was a buy signal which gave us 240 pips! Nice! As you probably now, the positive sentiment totally vanished and GBP is now in a bearish territory. The price broke the lower line of the channel up pattern (blue), which brings us a technical sell signal. The first drop, stopped on the 38,2% (yellow) and now, the price is having a small bullish correction.
Yes, in our opinion, this is only a correction and the decline should be continued. That reversal from the end of last week was so strong that I don't think that the bearish momentum is over.