Second piece of the day is about the Cable – GBPUSD. For the last time, we wrote about this pair on the 24th of September, when we were on the 1.311. Back in that day, our outlook was bearish and we were looking forward for a further drop:
"Yes, in our opinion, this is only a correction and the decline should be continued. That reversal from the end of last week was so strong that I don't think that the bearish momentum is over. "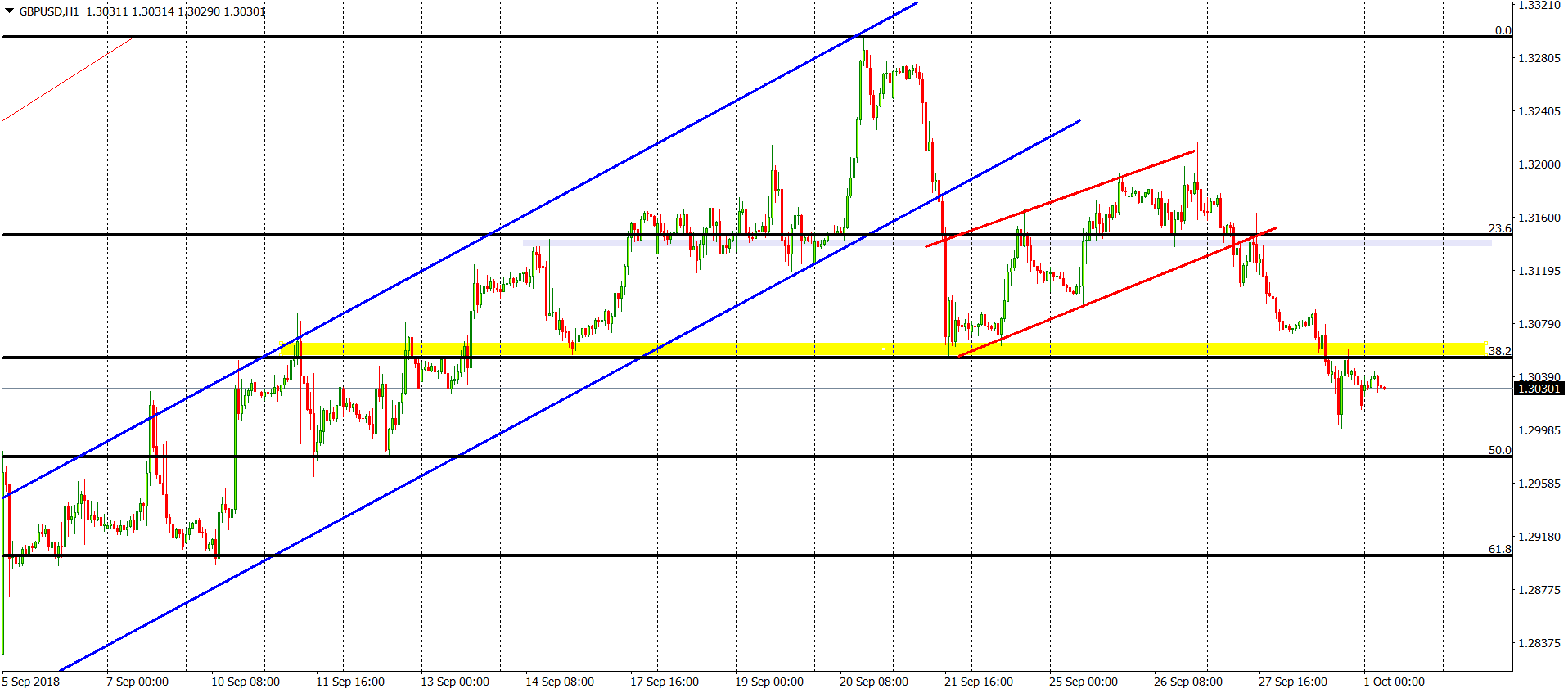 That is precisely what happened. The price continued the correction but eventually, broke local supports and went lower. Bears won this battle and currently we do have a legitimate sell signal. From the technical view, it looks as follows: The price broke the lower line of the channel up pattern and then created a flag (red lines). Flag resulted with a drop, which allowed to break the horizontal support on the 38,2% Fibonacci. And here we are, the next target is on the 50% Fibo, chances that we will get there are very high.