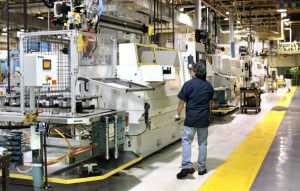 In November, US CPI inflation rose by 0.1% M/M, while the annual figure dropped from 1.2% Y/Y to 1.1% Y/Y, in line with expectations.
The details show that price increases were widespread as energy (0.2% M/M), food and beverages (0.2% M/M), apparel (0.2% M/M), transportation (0.3% M/M), medical care (0.1% M/M), education & communication (0.1% M/M) other goods and services (0.3% M/M) and commodities (0.1% M/M) all became more expensive.
Prices of housing and recreation stabilized in November.
Core CPI, on the contrary rose from record low levels last month (0.6% Y/Y) to 0.8% Y/Y, while a stable outcome was expected. Although core CPI surprised on the upside of expectations, the inflation data were still rather close to expectations and confirm that inflationary pressures remain very muted.
The NY Fed manufacturing index rose from -11.14 to 10.57 in December, beating market expectations and almost reversing the awful losses from the previous month. The breakdown shows, however, a more mixed picture. New orders (2.60 from – 24.38) and shipments (7.11 from -6.12) rose sharply and also delivery time (-6.82 from -9.09) and unfilled orders (-18.18 from -24.68) improved in December. Inventories (-15.91 from 0.00), number of employees (-3.41 from 9.09) and average workweek (-14.77 from -12.99), on the contrary, deteriorated.
Price pressures increased as prices paid rose from 22.08 to 28.41 and prices received increased from -2.60 to 3.41. The forward looking index dropped slightly from 54.55 to 48.86. The rebound in the NY Fed index is an encouraging sign and indicates that last month's plunge was only temporary, although the index is very volatile and often conflicts with the other business confidence indicators.
US industrial production rose by 0.4% M/M in November, slightly more than expected, while the previous figure was downwardly revised from 0.0% M/M to -0.2% M/M. The details show an 0.3% M/M increase in manufacturing as production of machinery rose by 1.2% M/M and computers increased by 1.1% M/M, while motor vehicles and parts dropped sharply (-6.0% M/M).
Also utilities rebounded (by 1.9% M/M) after a 3.7% M/M plunge due to unusual mild weather in October. Mining dropped slightly (by 0.1% M/M). Also capacity utilization surprised slightly on the upside of expectations rising from 74.9% to 75.2%. Industrial production rose in November at its fastest pace since July which indicates that production will probably continue to support growth in the fourth quarter.
Content provided by: KBC Bank