Time to update Silver, which was previously analysed on the 26th of September, when the price was fighting on an important resistance. Buyers had a chance for an upswing but for that, you usually need a help from the bigger brother – Gold. This is what we wrote back then:
"Do not take that for granted though. Silver alone will go nowhere. We need a support from Gold,, which is still crawling. Technically, as long as we stay above the orange area, the buy signal is on. Comeback below will trigger the sell signal coming from the false breakout pattern. "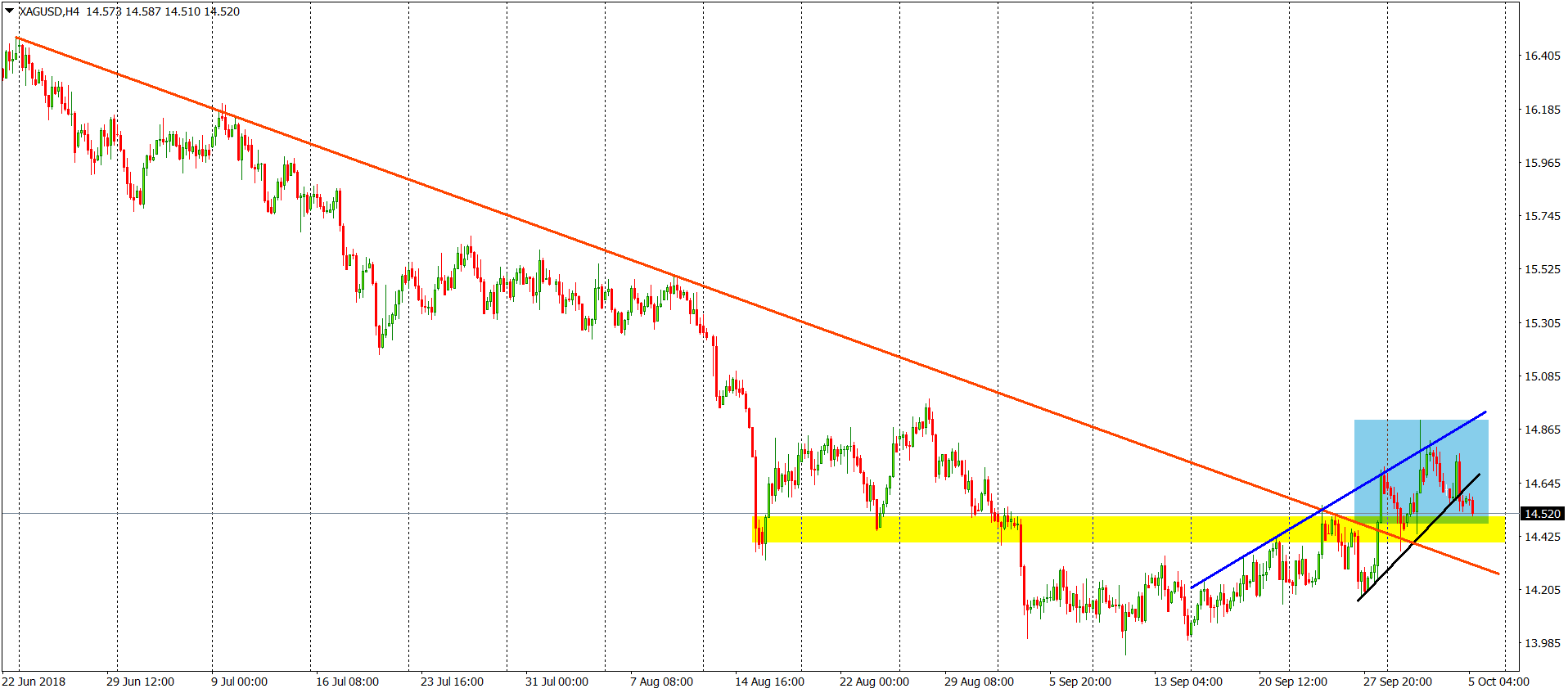 After this, the price went down and then up again and more or less stayed in a sideways trend. The reason why we are updating you with this instrument is that, most recently, the Silver created a nice setup, which can result with a stronger reversal. What we are having here is a Head and Shoulders pattern (blue), where the price already broke the neckline (black), which in theory brings us a sell signal. The only support left is the yellow area and as long as we are above, it is hard to claim full bearish victory. The proper sell signal, will be triggered, when the price will close below the yellow area. Chances for that are quite high.