Now, an instrument which was mentioned here not so long ago, so on the 29th of November. In this analysis, I will update You with the situation on the USDCAD as the movement that happened was expected by us and I hope You took advantage of this. Obviously if You read our last piece about this pair! That was our conclusion:
"That can turn ugly but once again, for the sell signal, we need to see the breakout of the lower line of the channel up formation first. As long as we stay above, the sell signal is just a retail traders' dream (as they love to go against the trend). "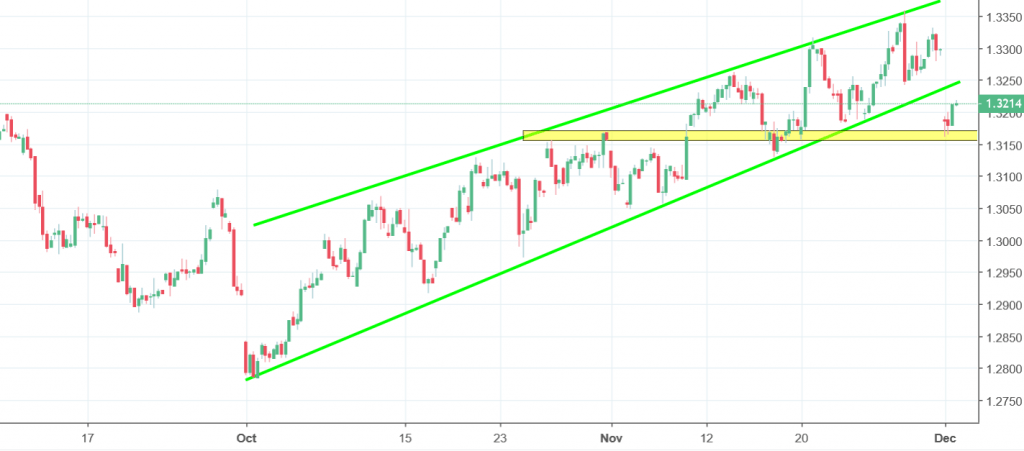 USDCAD eventually broke that dynamic support mentioned above. It all happened with a large help from the G20 XI-Trump agreement but hey, sometimes you need a small push from the fundamentals. Gap is a bearish blessing but in the short-term it can be a curse. Gaps like to be closed so the leading short-term scenario now is an upswing. I would play this situation safe and in my opinion, the sell signal will be triggered, when the price will break the yellow horizontal support. As long as we are above, buyers can still think about some kind of a defense.