On 2nd of October, we wrote a piece about the USDCAD. Back in that day, the situation on this instrument was very negative and the price was giving us a a legitimate, strong sell signal. In our previous analysis about this pair, we wrote this:
"That breakout sorts out everything. We do have a legitimate sell signal and by the end of the 2018, we should see new yearly lows. "
Yesterday, we got FOMC Minutes, which gave boost to the USD. In addition to that, The price of Oil is dropping significantly, which negatively affects the CAD. The combination of the stronger USD and the weaker CAD gives us a surge on the USDCAD – quite the opposite to our previous outlook. Well, yes, the price cancelled the sell signal much earlier than that. Reaction on the Minutes helped to draw a right shoulder. Before that, the price drew a head, so the reversal was initiated few days ago.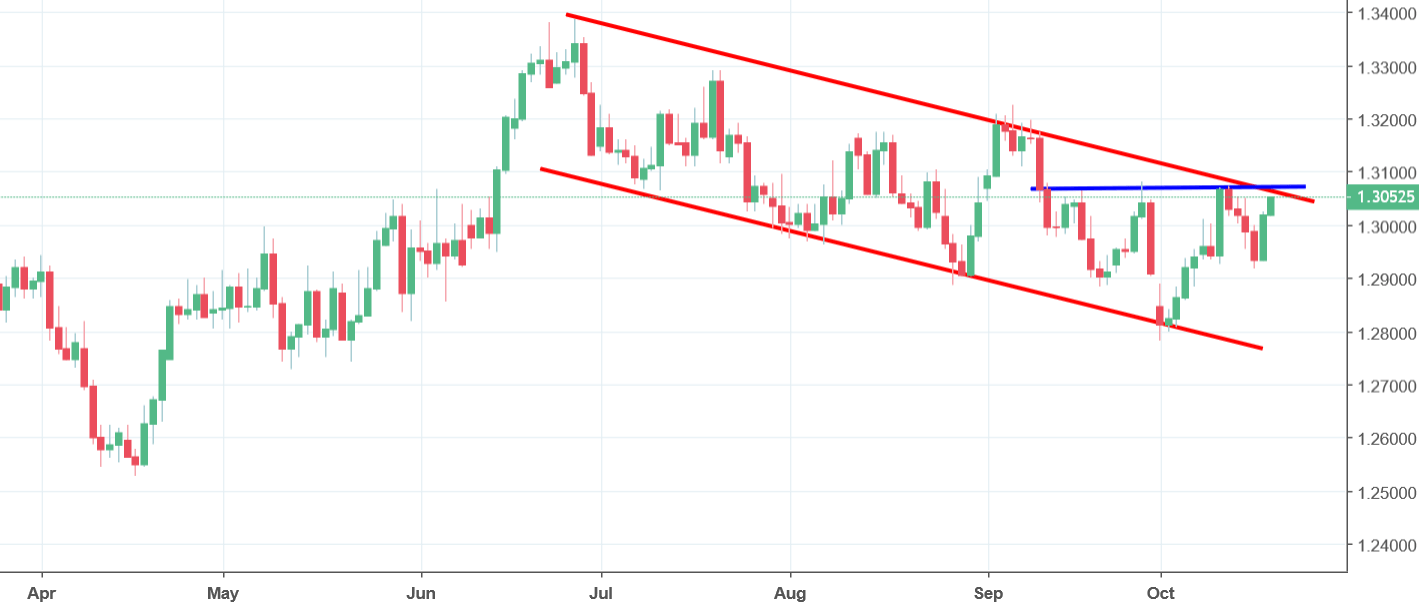 Now, USDCAD stands in front of the combination of the two important resistances. The first one is the upper line of the flag (red) and the second one is the neckline (blue). Price closing a day above those two will be a proper buy signal and chances for that are quite high.