In the second analysis we will stay on the USD but we add the Swiss friend – CHF. USDCHF was previously analysed on our portal on the 26th of September, so exactly one month ago and back in that day we were quite optimistic about the future of this pair:
"On Monday, USDCHF continued the reversal and today we are knocking on the upper line of the channel down formation having quite big chances for a breakout. Price closing a day near the check sign, above the yellow area, will be an invitation to buy. In my opinion, chances for that are quite high. "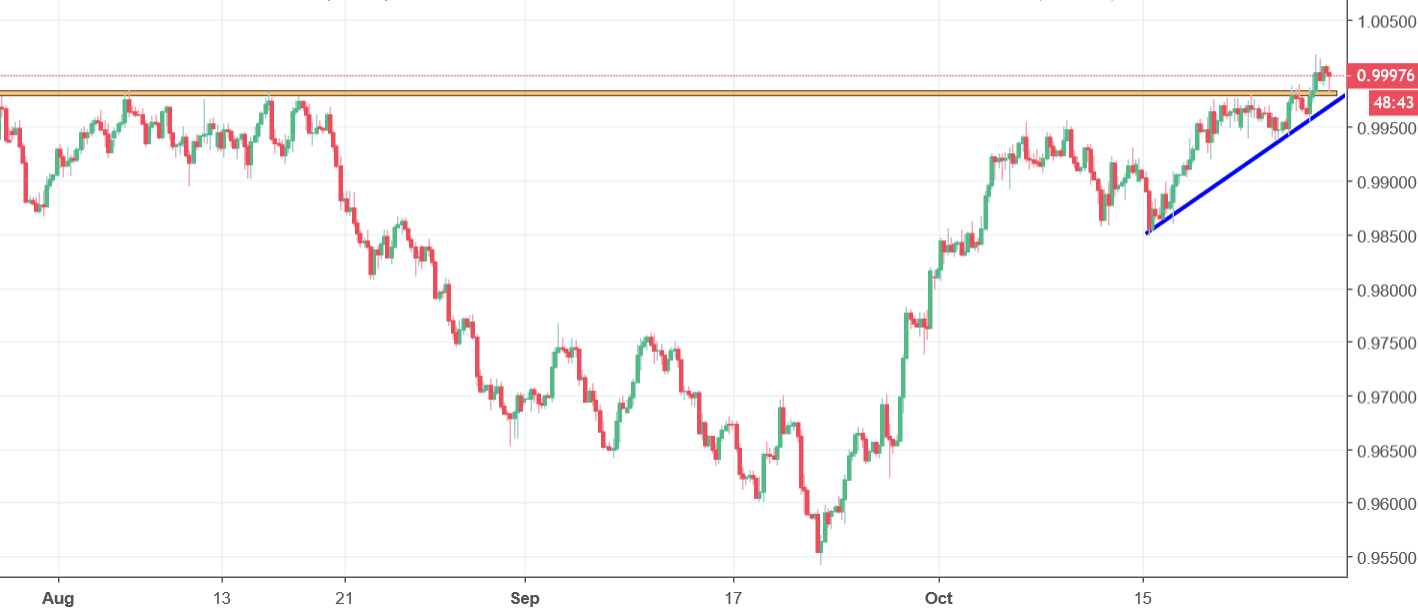 Well, well, well, that analysis was awesome! The price indeed closed above all those resistances triggering a buy signal. Since that, we do have a bullish march which most probably, will end with the new long-term highs. Most recently, the price broke the horizontal resistance on the 0.998 (orange) and later used that as a support. That is a buy signal and a confirmation in the same time. The positive sentiment is here and I am certain that soon we will see 1 in front here.