Last technical analysis today and this week will be about the USDJPY, which was previously mentioned on the 19th of September, when the price was on the 122.16. The title of that piece was: "healthy uptrend" as the price was making higher highs and lows. We were expecting that to continue and this is how we concluded our outlook on this instrument:
"For now, the short-term sentiment is negative and the long-term approach is still positive. Any bullish formation close to the green line will be a very good opportunity to buy "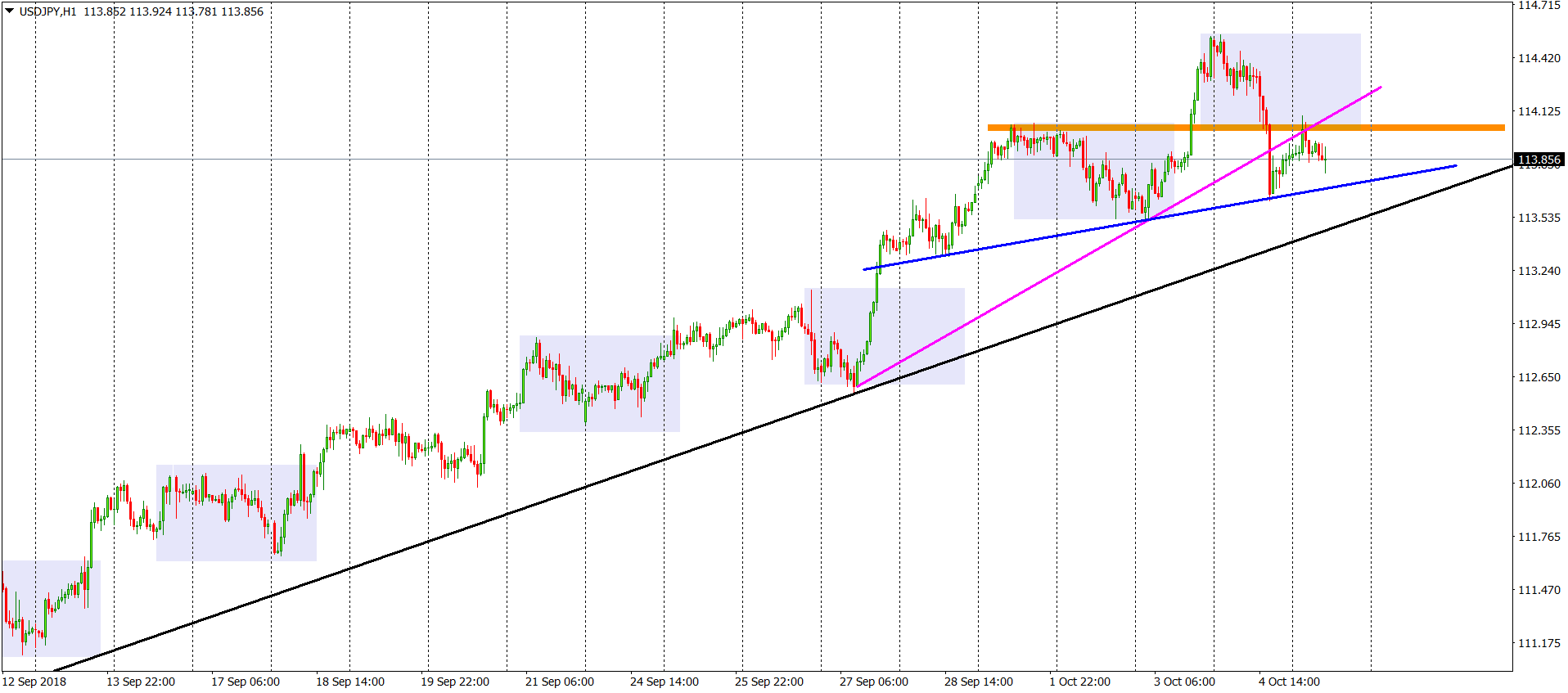 That was another great call from our team! The price went significantly higher giving us more than 200 pips. Now, we do have a correction time so bullish positions are not recommended. USDJPY broke the horizontal support (orange) and the dynamic one (pink). In addition to that, we already tested those as a resistance. Current sentiment is negative and the price is aiming the neckline of the Head and Shoulders formation (blue). Breakout of the blue line can be dangerous but the real sell signal will be created, when the USDJPY will break the black up trendline, which is absolutely crucial for the long-term situation on this instrument. As long as we stay above, buyers are safe.