Time to deal with our previous analysis of the USDJPY, which was mentioned here on the 14th of September. Back in that day, the price was around 111.8 and we saw a nice buying opportunity. In our piece about this pair we concluded the overall situation in a following way:
"All that is very positive and brings us a buy signal on this instrument. "
Now we are 40 pips higher but in the meantime, we were even 60. That was a good call as the USDJPY is in a healthy uptrend and is making new higher highs and lows. Currently, we do have a small correction, which is probably aiming the up trendline (green). Slightly above this line, we have a horizontal support (orange) and slightly below, we have a correction equality pattern (grey). Maybe the green line will be chosen as a compromise and that will be the place, where the price will reverse? We will see.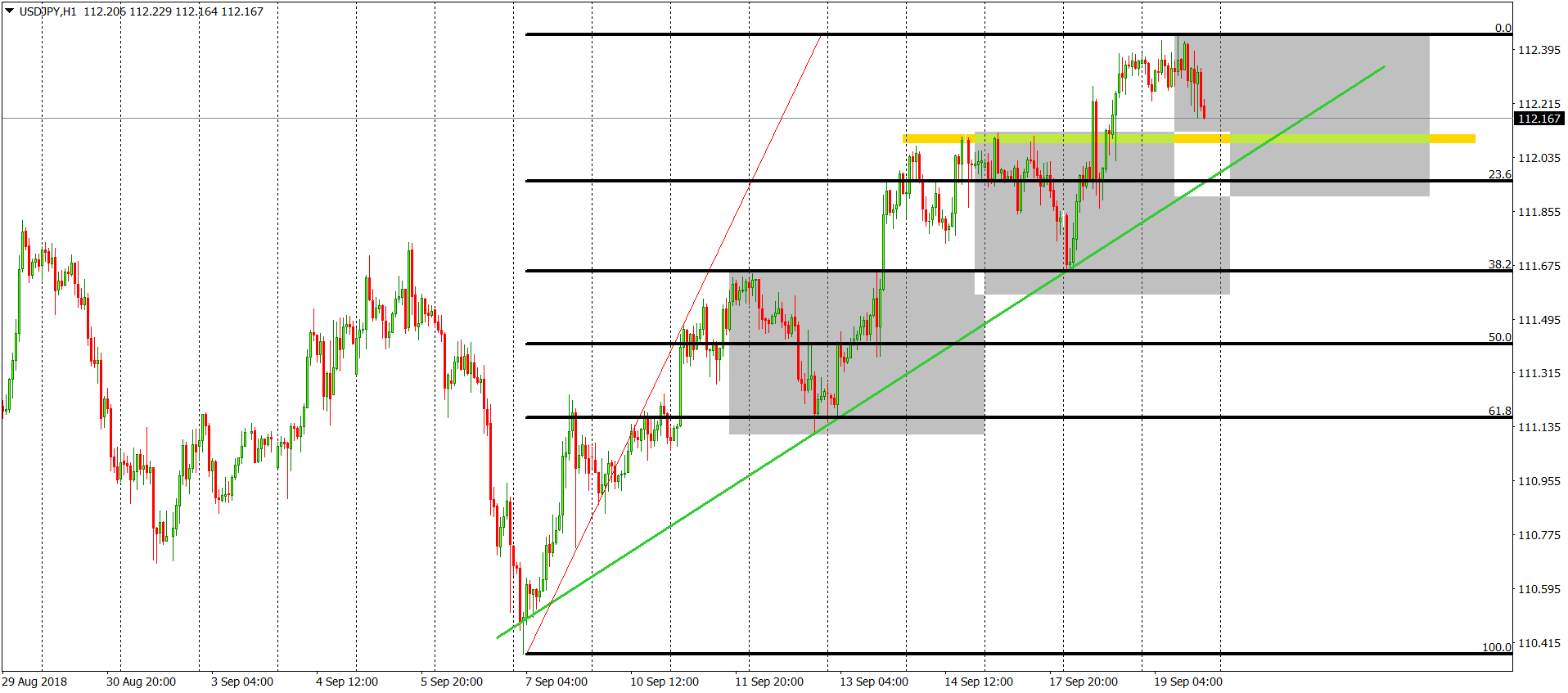 For now, the short-term sentiment is negative and the long-term approach is still positive. Any bullish formation close to the green line will be a very good opportunity to buy.