Small update about the USDJPY, which was previously mentioned here on the 5th of October. Back in that day, the price was very high but we saw a chance for a bearish correction. Few market factors were giving us signs that the take profit action may happen soon. This is what we wrote in our previous piece:
"Current sentiment is negative and the price is aiming the neckline of the Head and Shoulders formation (blue). Breakout of the blue line can be dangerous but the real sell signal will be created, when the USDJPY will break the black up trendline, which is absolutely crucial for the long-term situation on this instrument. As long as we stay above, buyers are safe. "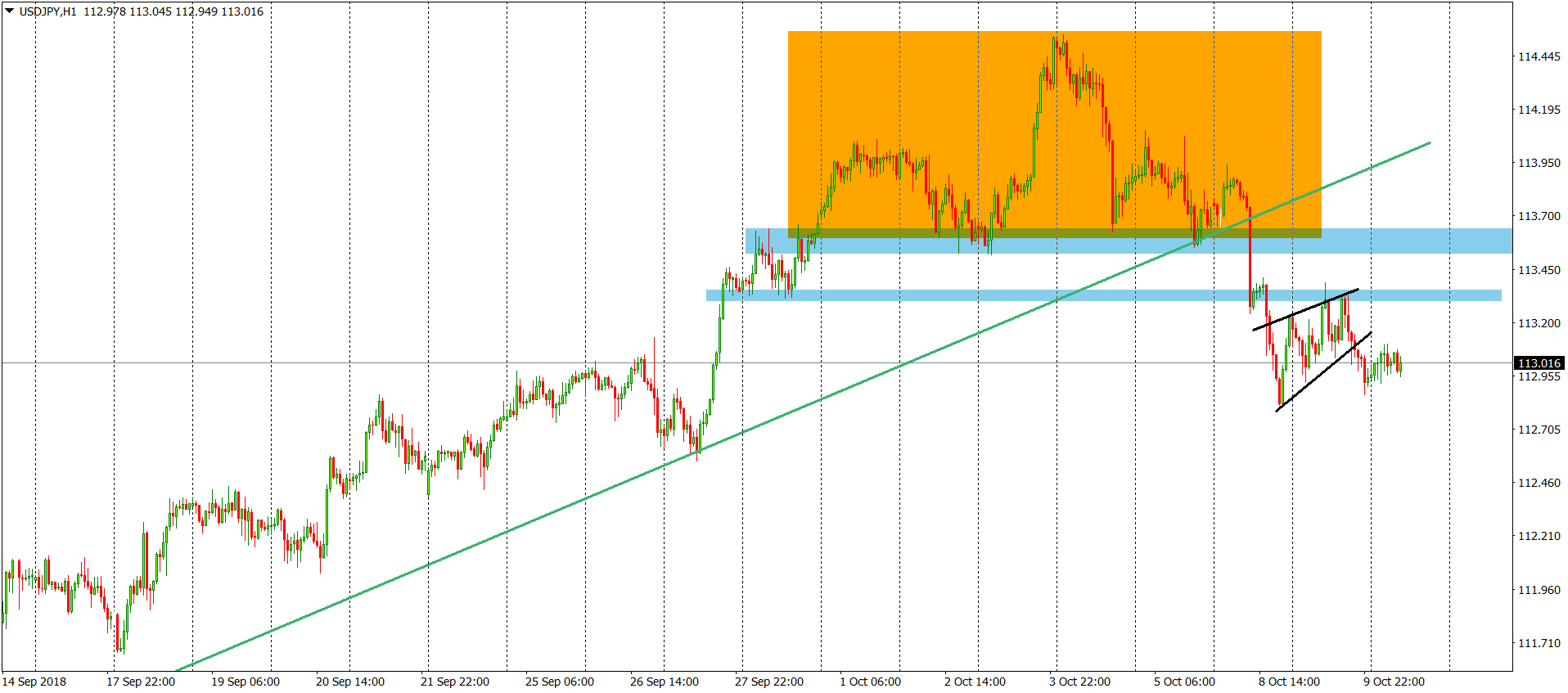 The neckline was broken two days ago, on the 8th of October. Together with this dynamic line, price broke two horizontal supports (light blue). That gave us a full power sell signal. Yesterday, buyers managed to correct the price a little and created a flag (black lines). That was just a correction though and finished early, when the price touched the first blue resistance. Sell signal got a confirmation after the USDJPY broke the lower line of the flag, at the end of the American session. As for not, the sell signal is strong and we should see the new mid-term lows soon.