Second instrument in the technical part is the USDJPY, which was previously analysed on the 10th of October. Back in that day, we were bearish and we saw a great chance for a further slide:
"Sell signal got a confirmation after the USDJPY broke the lower line of the flag, at the end of the American session. As for now, the sell signal is strong and we should see the new mid-term lows soon. "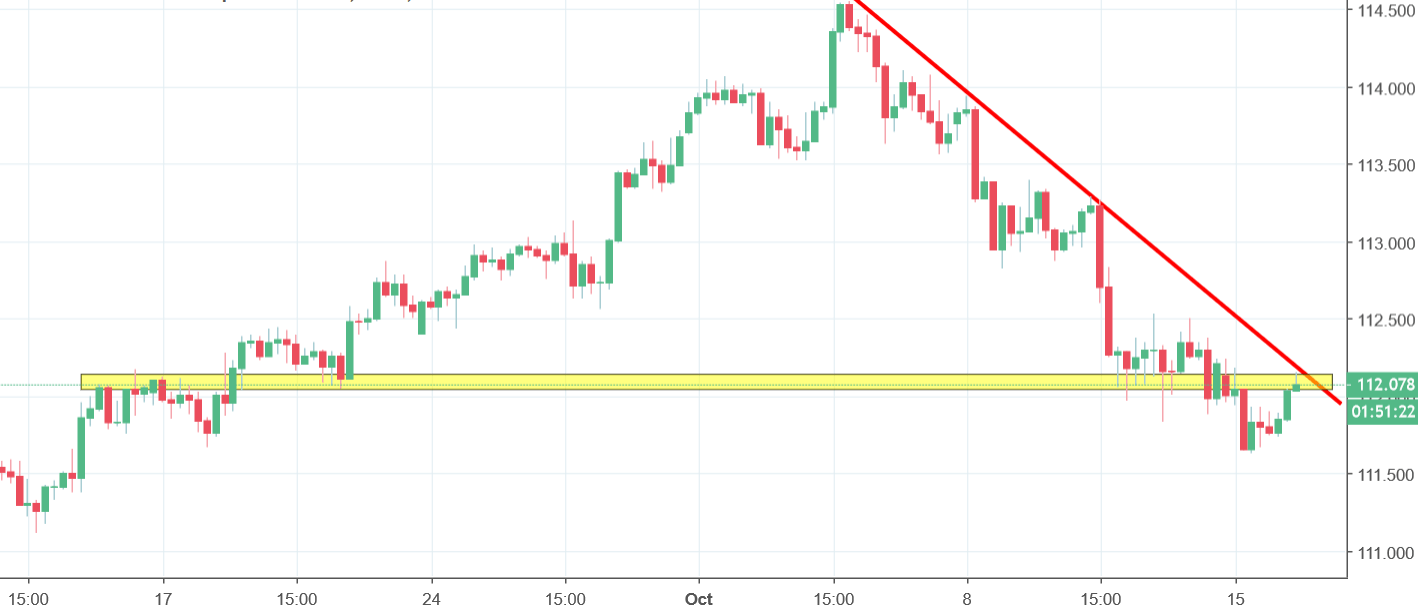 That is precisely what happened. The price went 140 pips lower straight away, reaching the local bottom yesterday. Since that, we do have a small correction but the overall sentiment remains negative. Currently, the price is testing the mid-term down trendline (red) and the mid-term horizontal resistance (yellow). As long, as we are below, the sell signal is on. The price coming back above that lines will be a legitimate signal to go long but as for now, we have to wait for that a little bit more.