The last technical analysis today is about the USDJPY, where the price is going down and it is very probable that this movement will be continued. Today's drop cancelled the positive sentiment that was seen for the past few days. Was that expected? Kind of. In our previous piece, we saw a chance for an upswing and we made it clear, from which point you should anticipate that:
"The price coming back above that lines will be a legitimate signal to go long but as for now, we have to wait for that a little bit more. "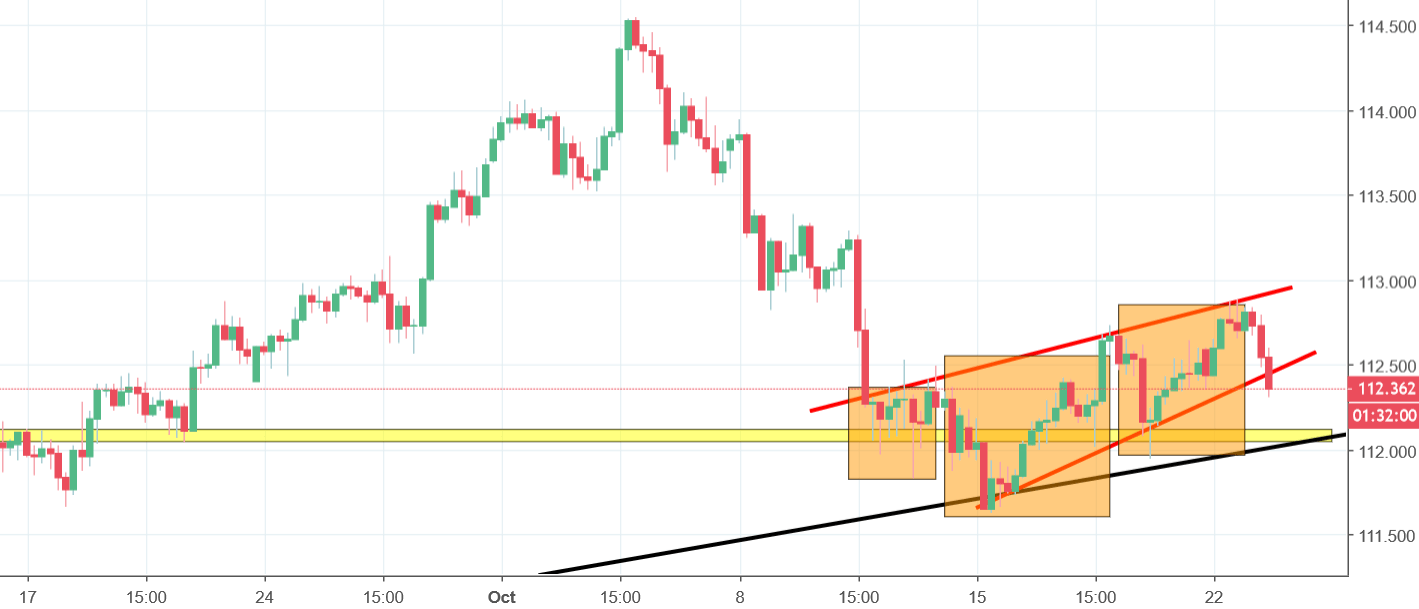 The price broke those lines later that day and reached the local highs on the 22nd of October. Reversal that we see today was not totally predictable. To be honest with You, I was more bullish, mainly because of the inverse head and shoulders pattern (orange), which emerged after bouncing from the major up trendline (black). As we can see, instead of the iH&S pattern we got a wedge(red lines), which is promoting a second test of the black line. There is a sell signal now but a short-term one. The long-term signal, will be triggered, when the price will break the black up trendline but that is less likely to happen at the moment.