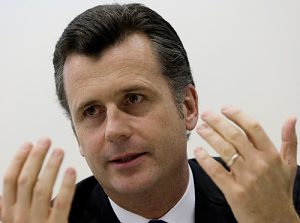 NEW YORK (Forex News Now) – The Swiss franc jumped against the U.S. dollar on Monday, nearing a 9-month high, as new banking regulations and upbeat data from China sharpened FX traders' risk appetite.
In European afternoon currency market trading, USD/CHF touched 1.0086, down 1.14 percent on the day, close to the 9-month low of Sept. 8,1.0061.
Over the weekend, official data showed that Chinese industrial production jumped 13.9 percent year-on-year in August; reports on retail sales and consumer price inflation were also encouraging.
According to intraday analysis, USD/CHF was likely to touch support around 1.0061 and encounter immediate resistance around Friday's high, 1.0277.
Also Monday, Reuters reported that FX traders said the Swissy, also considered a safe haven currency, was getting a boost because investors worry that the sunnier economic outlook may be short-lived.
Elsewhere, the Swissy slid versus the euro: EUR/CHF traded at 1.2976, up 0.35 percent.