Being a Chief Executive Officer of a publically traded company is something that many don't even dare to dream about. These people, besides earning outrageous salaries are also some of the most influential people in the world. While over-the-top wages are commonplace on this position, it is interesting to see if these people share something else in common. In this article, we give short backgrounds on the CEOs of 10 of the largest companies in the world by market capitalization (Based on The Financial Times Global 500 rankings for 2017).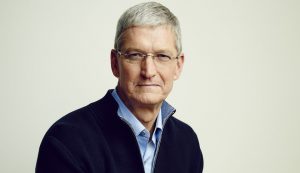 Apple – Tim Cook
Tim Cook, who assumed the position of Apple's CEO in 2011 after Steve Jobs's demise, previously served as the company's Chief Operating Officer.  Cook was born in Alabama to a family of a shipyard worker and a pharmacy employee. He earned a Bachelor's degree in industrial engineering from Auburn University and an MBA from Duke. He worked at IBM for twelve years where he served as the director of North American fulfillment. After IBM he moved to Intelligent Electronics as a Chief Operating Officer and then to Compaq as a Vice President of Corporate Materials.
Tim Cook was personally asked by Steve Jobs to join Apple in 1988 as a Vice President for worldwide operations. Back then, Apple wasn't the giant it is today, so the decision to move from Compaq was a risky one. "No more than five minutes into my initial interview with Steve, I wanted to throw caution and logic to the wind and join Apple," – Cook says recollecting his decision. In 2014, Tim Cook became the first CEO of a Fortune 500 company to come out publically as gay. Tim Cook has pledged to donate his entire wealth in stocks to charity.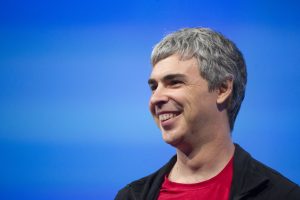 Alphabet Inc. – Larry Page
Alphabet Inc., which is a parent company of a more recognized name – Google, is another giant company with a market capitalization larger than the GDP of a lot of countries'. Larry Page, who co-founded Google, assumed the position of the CEO of Alphabet Inc. in 2015. He was born in Michigan in a family of computer scientists. His father was a professor of computer science at Michigan State University and his mother gave computer programming classes at Lyman Briggs College. Larry Page developed an interest in the field after immersing himself in the literature and technology that was always around at his house. He received his Bachelor's degree in computer engineering from the University of Michigan and a Master's degree and PhD in computer science from Stanford University.
In 1998 Larry Page along with Sergey Brin incorporated Google Inc. They received $100,000 from Andy Bechtolsheim, the co-founder of Sun Microsystems. They wanted to create a tool "to organize the world's information and make it universally accessible and useful." In 2001, Larry Page stepped aside as the CEO of Google, only to assume the position again ten years later. In 2015, he became the CEO of Alphabet Inc, a company which besides Google, operates a biotech research company – Calico, an autonomous car development firm – Waymo and others. Currently, Larry Page is the ninth richest person in the world, with a net worth of over $53 billion.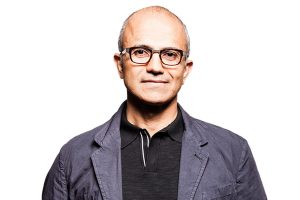 Microsoft – Satya Nadella
Satya Nadella assumed the position of the Chief Executive Officer of Microsoft in 2014. He was born in India where he went to a public school and later obtained a Bachelor's degree in electrical engineering. He moved to the United States to receive his Master's degree in computer science from the University of Wisconsin – Milwaukee. He also received an MBA from the University of Chicago. Before joining Microsoft in 1992, he worked at the Sun Microsystems. Satya  Nadella has worked on multiple positions at Microsoft, including President of the Servers and Tools Division, Senior Vice-President of Research and Development for the Online Services Division, Vice-President of the Business Division and Executive Vice-President of Cloud and Enterprise group. In 2014 he replaced Steve Ballmer to become the company's third CEO (the first CEO of Microsoft was Bill Gates).
Amazon.com – Jeff Bezos
Born in New Mexico and raised in Texas, Jeff Bezos is currently the wealthiest person in the world and another CEO on the list that is also the founder of the company. Before Amazon, he earned his degree in computer science and electrical engineering from Princeton University. After college, he started working at a telecommunications start-up, where he quickly got promoted. Later, he worked on Wall Street in a bank and a hedge fund until 1994 when he founded Amazon. At first, the company was an online retailer of books, but later grew to encompass a larger variety of products and today is the world's largest online store. He received an investment of $300,000 from his parents in order to launch a business, a plan for which he came up with on a road trip from New York to Seattle. In order to devote sufficient time to his ideas, he had to take a risk by leaving his job at D.E. Shaw. Today, Jeff Bezos is also an owner of Washington Post, which he purchased in 2013.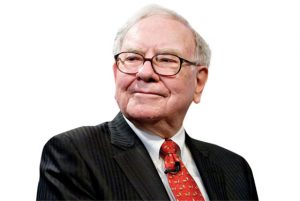 Berkshire Hathaway – Warren Buffett
Warren Buffet was born in Nebraska, in 1930. His father Howard Buffett was a Congressman, so he had to finish high school in Washington D.C. Buffett got interested in investing during his school years and found some success with it too, which made him want to sidestep college education altogether and go right into business, something he was not allowed to do by his father. With his various investment ventures, by the time Buffett graduated high-school he had savings worth over $100,000 in today's money. After school, he enrolled in the University of Pennsylvania only to transfer to the University of Nebraska two years later, where he received a degree in Business Administration. Later, he earned his master's degree in economics from Columbia University, making him the first CEO on the list without an education in computer science or engineering.
After graduating from college, Buffett worked as an investment analyst and a securities analyst at various companies. In 1956 he created Buffett Partnership and served as its partner. Later, the firm acquired Berkshire Hathaway, a textile manufacturer and assumed its name. From 1970, Warren Buffett has served as the CEO of the company. He is the third wealthiest man in the world and has pledged 99% of his wealth to charity. He is also one of the most revered investors in the world, whose imprimatur could save even a failing company.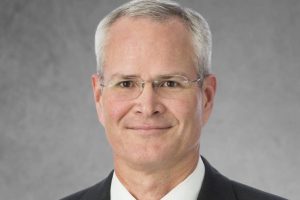 ExxonMobil – Darren Woods
Born in Kansas in 1994, Darren Woods received his Bachelor's degree in electrical engineering from Texas A&M University and an MBA from Northwestern. He has spent most of his career at Exxon. Prior to becoming the CEO of the company in 2017, he had worked at the company for 24 years, running the refining and chemical divisions. His division was responsible for a large chunk of Exxon's income. After President Donald Trump nominated Rex Tillerson, the company's previous CEO to become the Secretary of State, Darren Woods was promoted to assume his place. What might be surprising about Darren Woods, is his support for the Paris climate accord, from which the US has now withdrawn. The agreement which aims to reduce the greenhouse gas emissions was negotiated by the majority of countries in the world. Mr. Woods has personally written to Donald Trump to urge him to reconsider his stance on the issue.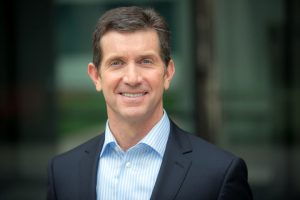 Johnson & Johnson – Alex Gorsky
West Point graduate, Alex Gorsky, has been a part of the Johnson & Johnson team since 1988 when he joined the company as a sales representative. Before becoming the seventh CEO of the company, he had to go through many rounds of promotions. In 2001, Gorsky was named the President of Janssen Pharmaceutica, two years later he became Company Group Chairman of Johnson & Johnson's pharmaceuticals business in Europe, the Middle East & Asia. Gorsky took a break from the company in 2004, when he left for Novartis Pharmaceuticals Corporation, but returned as Company Group Chairman for Ethicon in 2008. He became the CEO of the company in 2012. Besides his accomplishments in the company, Gorsky is regarded as a big advocate of diversity and inclusion of women in the workforce.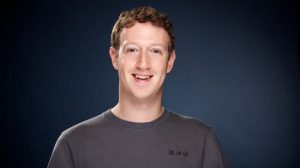 Facebook – Mark Zuckerberg
One of the most famous CEOs to emerge in the last decade, Mark Zuckerberg's story has become a groundwork for various books and movies. His success with Facebook has been idolized all over the world, especially considering the risks he took by abandoning his education at Harvard University. Mark was born in White Plains, New York in 1984. He became interested in programming from an early age and his father fostered this interest, even hiring a tutor to help him navigate in the complex world of computer science. During his years at Harvard, Mark created various programs, including CourseMatch, that helped students pick out classes, and Facemash, which would later become the basis for Facebook.
Mark Zuckerberg created Facebook in his dorm room along with a few of his friends. The website was initially aimed at students in a handful of elite colleges, but quickly expanded and nowadays has almost 2.5 billion users worldwide. After a public offering of the company's shares, Mark became one of the richest people in the world with a net worth of $67 billion. He is actively involved with philanthropy and is working on providing internet access to various territories. He has also signed "The Giving Pledge", with Warren Buffett and Bill Gates, that promises that they will donate at least half of their wealth to charity over the course of their lifetimes.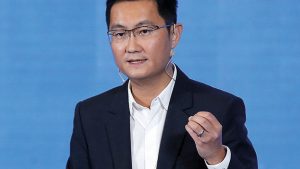 Tencent – Ma Huateng
Tencent is the most valuable company in Asia. It is a conglomerate that encompasses a wide range of services including entertainment, investment, technology and internet. Ma Huateng, who is also known as Pony Ma, is the CEO of Tencent and owns 9.7% of shares in it. He was born in Guangdou, a province in South China, but moved to Shenzhen after his father received a job offer from there. It was in Shenzhen where he received his Bachelor's degree in computer science. At first, he worked at China Motion Telecom Development as a software developer. Soon after, in 1998, he and four of his friends founded Tencent, which, at first, offered internet instant messaging services and quickly gained large popularity. Tencent gradually grew and with an IPO valued at $200 million made Ma one of the richest men in China.
Currently, Ma Huateng is the richest man in China with a net worth of over $50 billion. He has been named one of the world's most influential people by Time as well as one of the world's most powerful people by Forbes. Unlike some other people on the list, Ma Huateng is known for being private about his personal affairs and rarely makes public appearances.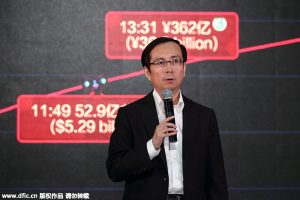 Alibaba Group – Zhang Yong
Although the name Alibaba Group might be more associated with another Chinese businessman and magnate – Jack Ma, it is in fact Daniel Yong, or Zhang Yong, who serves as the Chief Executive Officer of the company. He was promoted to the current position in 2015 and succeeded Jonathan Lu, who served as the CEO of Alibaba Group for two years. Zhang was born in Shanghai and attended the Shanghai University of Finance and Economics to study finance. Before becoming Alibaba's CEO, he worked as a Chief Financial Officer at Taobao and later, as a Chief Operating Officer of the same company. One of his most successful ventures was to launch a Single's Day shopping event that surpassed Black Friday and Cyber Monday sales combined over three times. He managed this during his years as a president of Tmall.com, a B2C spinoff of Taobao. Alibaba Group has a policy that new members have to pick nicknames when they join the company. Zhang Yong has picked "Free and Unfettered Person" as his nickname.