Charles Schwab: Revolutionizing the Investment Landscape with Technology and Personalized Experiences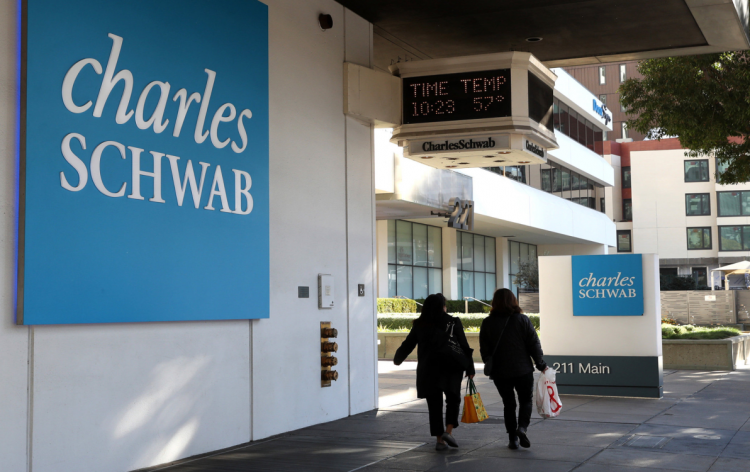 Charles Schwab, a prominent financial services firm, has long been regarded as a symbol of success in the investment industry. With a rich history spanning several decades, Charles Schwab has established itself as a leading provider of brokerage, banking, and investment advisory services. The company's rise to prominence can be attributed to its innovative approach, combining cutting-edge technology with personalized customer experiences. Through its online trading platform and robust suite of investment products, Charles Schwab has empowered individuals to take control of their financial futures. This article delves into the key factors behind Charles Schwab's success, exploring how it has transformed the investment landscape and shaped the way people manage their wealth.
Why Charles Schwab is and Outstanding Brokerage?
Charles Schwab, as a brokerage firm, offers a wide range of financial services and products that cater to the needs of both individual investors and institutions. Its primary focus revolves around three core areas: brokerage, banking, and investment advisory services. Let's explore some of the competitive advantages and strengths that make Charles Schwab a preferred choice for many individuals:
Robust Trading Platform: Charles Schwab provides a comprehensive online trading platform that offers access to a diverse array of investment options, including stocks, bonds, mutual funds, ETFs (Exchange-Traded Funds), options, and futures. The platform is known for its user-friendly interface, advanced trading tools, real-time market data, and customizable features, enabling investors to execute trades efficiently.
Extensive Research and Education Resources: Charles Schwab is renowned for its wealth of research and educational resources. It offers investors access to insightful market analysis, expert commentary, investment research reports, and educational materials. These resources empower investors to make informed decisions by staying abreast of market trends, analyzing investment opportunities, and enhancing their financial knowledge.
Competitive Pricing and Low Fees: Charles Schwab has gained a competitive edge by offering competitive pricing and low fees for its brokerage services. It pioneered commission-free trading for stocks, ETFs, and options, enabling investors to save on transaction costs. Additionally, the firm offers a variety of fee structures and account types, including individual brokerage accounts, retirement accounts, and managed portfolios, tailored to meet diverse investor needs.
Robo-Advisory Services: Charles Schwab provides automated investment advisory services through its robo-advisor platform called Schwab Intelligent Portfolios. This platform offers algorithm-based portfolio management, allowing investors to build and manage diversified portfolios aligned with their investment goals and risk tolerance. The robo-advisor combines automated investment strategies with human support, providing a balance between technology and personalized guidance.
Integrated Banking Services: Charles Schwab's banking services complement its brokerage offerings, allowing customers to conveniently manage their finances in one place. The firm offers a wide range of banking services, including checking accounts, savings accounts, mortgages, home equity lines of credit, and credit cards. This integration enables seamless fund transfers between brokerage and bank accounts, simplifying cash management for investors.
Established Reputation and Trust: Charles Schwab has cultivated a strong reputation in the financial industry, earning the trust of millions of customers. The firm's commitment to transparency, customer-centric values, and investor protection has played a significant role in attracting and retaining clients. Its long-standing presence, extensive industry experience, and adherence to regulatory standards have established it as a reliable and trustworthy brokerage provider.
To illustrate the appeal of Charles Schwab, consider the example of an individual investor looking to build a diversified investment portfolio. They might be attracted to Charles Schwab for its comprehensive trading platform, access to research and educational resources, and competitive pricing. The investor can take advantage of the platform's robust features to research and analyze various investment options, execute trades efficiently, and benefit from low transaction costs. Additionally, they may opt for the firm's robo-advisory services to receive automated investment guidance and portfolio management tailored to their financial goals.
Furthermore, Charles Schwab's integrated banking services provide added convenience, allowing the investor to manage their banking and investment needs in a unified manner. The firm's reputable brand and track record of customer satisfaction instill confidence, reinforcing the investor's decision to choose Charles Schwab as their preferred brokerage provider.
Charles Schwab – Biggest Broker in the USA
Charles Schwab's ascent to becoming the largest publicly traded brokerage in the U.S. can be attributed to several key factors that have propelled its success. First and foremost, Charles Schwab has been a pioneer in the industry by embracing technology and revolutionizing the way individuals invest. Its early adoption of online trading platforms and commitment to providing innovative tools and resources have attracted a large and loyal customer base. By offering a user-friendly interface, comprehensive research materials, and competitive pricing, Charles Schwab has positioned itself as a top choice for investors.
Additionally, the firm's strategic acquisitions, such as the purchase of TD Ameritrade in 2020, have bolstered its market presence and expanded its reach. These acquisitions have enabled Charles Schwab to scale its operations, increase its customer base, and leverage synergies to enhance its services and offerings.
The impact of Charles Schwab's success as the largest brokerage in the U.S. is significant. The firm's strong market position affords it economies of scale, allowing it to invest in cutting-edge technology, expand its product and service offerings, and attract top talent. With a large and diverse customer base, Charles Schwab can continue to generate substantial revenue streams and maintain a competitive edge in the industry.
Looking ahead, the future predictions for Charles Schwab are promising. The firm is well-positioned to capitalize on the ongoing growth in the investment industry and the increasing popularity of self-directed investing. As technology continues to advance, Charles Schwab can further innovate its trading platforms, research tools, and advisory services to meet evolving customer needs.
Furthermore, the firm's foray into the digital advice space through its robo-advisory platform, Schwab Intelligent Portfolios, positions it to tap into the growing demand for automated investment solutions. This expansion into digital advisory services opens up new avenues for revenue generation and customer acquisition.
As the brokerage industry continues to evolve, Charles Schwab is likely to focus on enhancing its digital capabilities, deepening customer engagement, and expanding its range of financial services. The firm may also explore opportunities in emerging areas such as cryptocurrency trading and sustainable investing, aligning with evolving investor preferences. Overall, with its strong market position, innovative mindset, and focus on customer-centric solutions, Charles Schwab is well-poised for continued growth and success in the brokerage industry.
By Lucas Bedwell
More content by Lucas Bedwell