One of the most controversial figures in the business world, Elon Musk, has become a center of attention once again and this time it is having some serious consequences for Tesla as well. Musk recently appeared on "The Joe Rogan Experience" podcast where he discussed various projects he has worked on, including Neuraling, a neurotechnology company Musk founded 2 years ago, which is developing implantable brain-computer interfaces. He also talked about his another venture, the Boring Company and particularly the flamethrowers developed by the company. Yet, what received the most attention during the show was the guest's behavior, particularly smoking weed. "I'm not a regular smoker of weed. I don't actually notice any effect. I don't find that it is very good for productivity," – Musk said during the podcast.
Some of the critics of Musk's behavior point out that smoking marijuana violates the conduct policy of the company which states: "Tesla also asks that you do your part by following safety and health rules and practices and reporting (either openly or confidentially) accidents or any unsafe equipment, behavior (such as use of illegal drugs) or conditions to your manager, supervisor, Human Resources or the Legal Department. Violence and threatening behavior are not permitted, and under no circumstances should you bring a weapon to work. Employees should report to work without being under the influence of illegal drugs or alcohol. The use of illegal drugs in the workplace will not be tolerated." While the podcast was recorded in California, where the use of marijuana for recreational use is legal, the US federal laws still find smoking marijuana illegal. During President Obama, certain regulations were introduced according to which the Justice Department wouldn't pursue cases of marijuana use in states where it is illegal. Those regulations have been rolled back under the current administration, so technically there are grounds for seeing Musk's behavior as the violation of the conduct policy.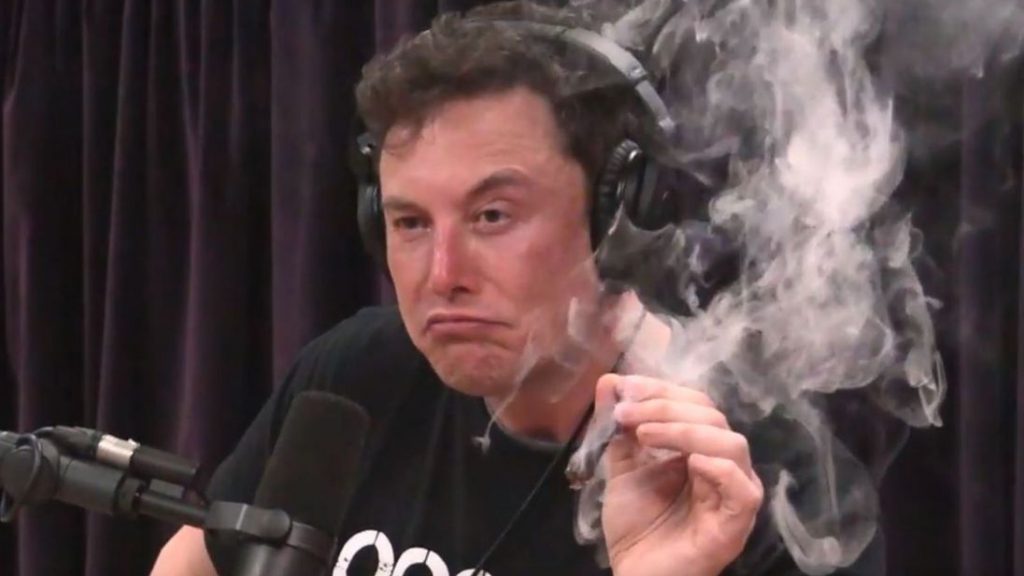 Two executives at Tesla quit after the CEO's appearance on the podcast
Elon Musk defended his actions in a letter to The Guardian in which he writes: "Our policy allows trace amounts of THC during work times, provided they are below the safety limit (much like a minimum alcohol level)." Unfortunately, that wasn't enough to stop a chain of events that caused the price of Tesla's shares to drop at the lowest level for the year. The shares dropped 6% after two of the senior executives at the company announced they would quit in response to Musk's actions.
Dave Morton who served as the head of accounting at the company said he was not satisfied with the attention focused on the company. "Since I joined Tesla on August 6, the level of public attention placed on the company, as well as the pace within the company, have exceeded my expectations This caused me to reconsider my future. I want to be clear that I believe strongly in Tesla, its mission and its future prospects, and I have no disagreements with Tesla's leadership or its financial reporting," – Morton commented on his departure from the company. Gaby Toledan who was the head of human resources also said she would leave the company.
Elon Musk has caused a few controversies this year all having certain consequences for the company
This was not the first time Elon Musk caused a controversy this year. A few months ago Musk called one of the British divers who took part in the rescue of the boys trapped in a flooded cave in Thailand a 'pedo' causing an uproar on Twitter. When the rescue mission was still going on, Elon Musk offered to help by providing special submarines. His offer was turned down. At some point later one of the divers, Ven Unsworth, was asked about the submarines to which he answered: "It just had absolutely no chance of working. He had no conception of what the cave passage was like. The submarine, I believe, was about 5ft 6in long, rigid, so it wouldn't have gone round corners or round any obstacles." These comments seemed to have struck a nerve with the CEO of Tesla as he went on a Twitter rant, saying he would demonstrate that his submarines would've been successful in the mission. He followed up his tweets with a comment: "Sorry pedo guy, you really did ask for it."
This tweet caused an uproar on Twitter especially no evidence to substantiate Musk's claims was found. Soon Musk took a more apologetic tone saying: "I have made the mistaken assumption – and I will attempt to be better at this – of thinking that because somebody is on Twitter and is attacking me that it is open season. That is my mistake. I will correct it." The tweet still managed to draw anger from some shareholders of Tesla. James Anderson who is a partner at Baillie Gifford, the fourth largest shareholder of Tesla commented on the issue saying: "It would be good to just concentrate on the core task. I intend to convey my – predictable I trust – feelings to the company tomorrow."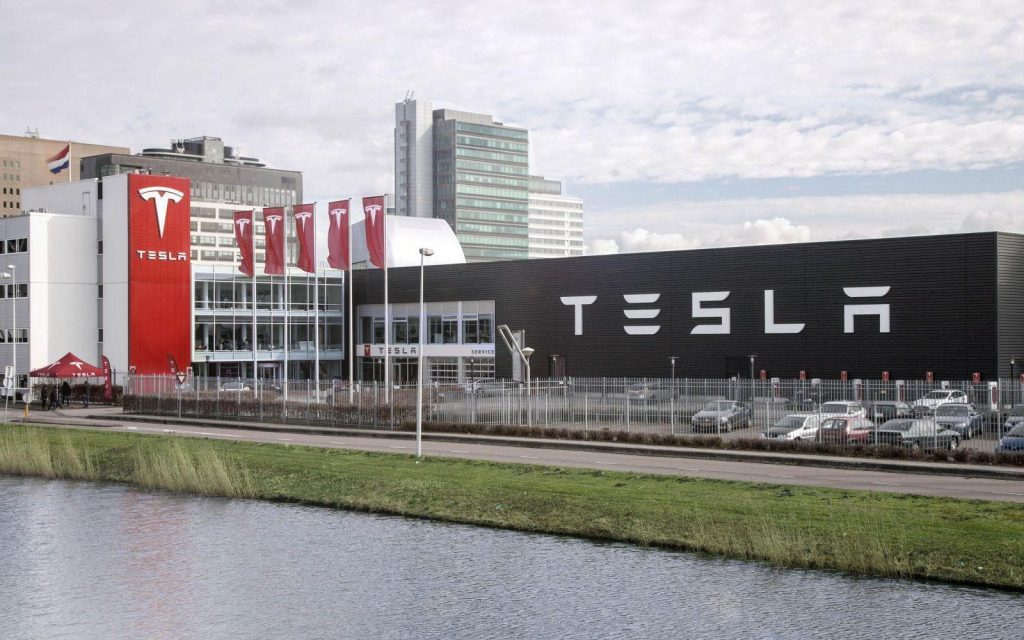 Yet another scandal that cost the company an investigation from the Securities and Exchange Commission happened when Elon Musk decided to tweet about taking Tesla private. Tesla is currently a publically traded company, but according to Elon Musk's tweet, he had secured funding for a corporate buyout valued at over $70 billion, an unprecedented number for such case. He didn't tweet any details as to where the funding was coming from or when the buyout would occur, but he followed up by saying that the shareholders would have an option to sell their shares at $420 or hold on to them to go private. As the shares of the company, at that time, were traded at below $350, the investors who expected a $420 price for each share started to purchase them effectively driving up the price of the stock. SEC is investigating the actions of the CEO of Tesla as a case of market manipulation.
"He has a history of typing what he's thinking and hitting send. It does seem like yes, there was some discussion, it's probably something that's been in his head a long time. It certainly wasn't that he had a term sheet signed," – commented Lou Whiteman, a contributor at Motley Fool. Nevertheless, about a week after the original tweet Musk followed up by providing more details about his plans. "I'm excited to work with Silver Lake and Goldman Sachs as financial advisors, plus Wachtell, Lipton, Rosen & Katz and Munger, Tolles & Olson as legal advisors, on the proposal to take Tesla private," – he tweeted. Later as things started to calm down and it became evident that taking Tesla private wasn't something that would happen in the nearest future of the company, people started to think about the motives behind Musk's behavior. According to Musk, he was tired of the company's critics and the scrutiny his actions were under, which is the main reason why he wanted to take the company private.