Online Forex forums are great because they allow traders to share their experiences and knowledge. However, there is still no better substitute to the personal experience of a face-to-face discussion with another trader. Being the decentralized market it is, the Forex market attracts traders from all over the world, and there are only a few occasions when we meet. There are several Forex expo events held annually that attract the largest number of traders, and these are the ones you should look forward to:
iFX EXPO
The Asian version of the event has already passed, when it was held between the 21st and 23rd of February 2017. There were over 2,500 attendees, and it is no surprise since one of the most crucial Forex expo events held every year. During the event, issues of regulation were discussed, particularly on the changing landscape of regulation in Asia and worldwide. The improvements on MetaTrader 5 were also discussed, and there was a widespread belief it was time to shift toward MT5 from MT4. Some notable attendees included representatives from the world's largest Forex brokers, and it is an event you don't want to miss.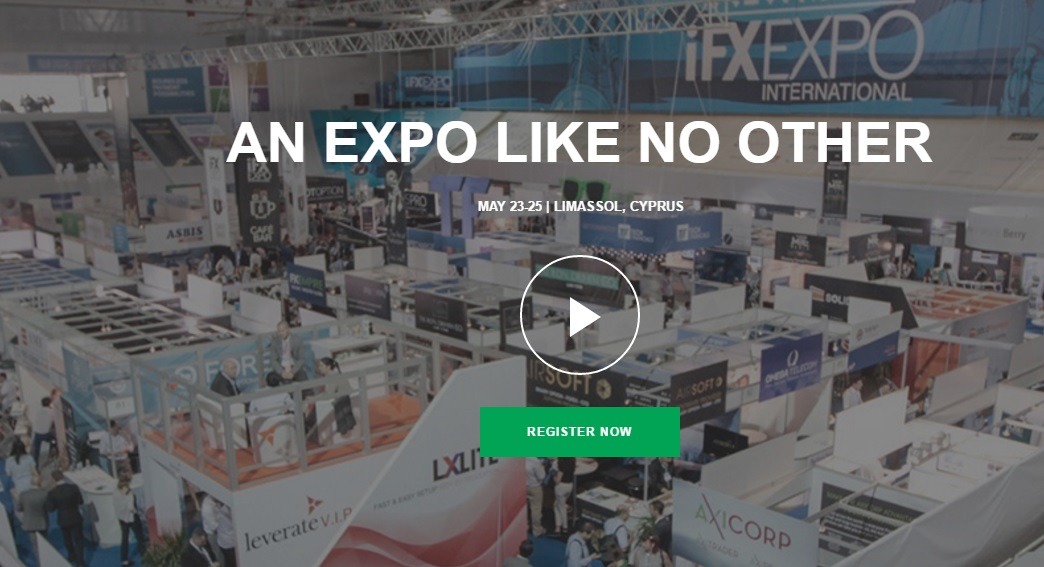 A second iFX EXPO International will be held in Limassol, Cyprus between the 23rd and 25th of May, and the issues of the iFX EXPO Asian event will be revisited while focusing on the Brexit and its impact.
FX Invest North America
The FX Invest Forex expo events started in North America before a spin-off was started in Europe. Now, the American version of the event goes by the name of FX Invest North America. There have been 10 such Forex expo events in the past, and this will be the 11th such event.
In previous events, the expo has attracted industry leaders in banking, finance regulation and retail brokerage. It is an opportunity for all these people to mingle and share ideas, as well as discuss the various hurdles in the business and how to overcome them. Innovative trading technology is also showcased at these Forex expo events, such as trading algorithms, and it is an opportunity for all attendees to see them in action.
This year's FX Invest North America will be held on the 25th of April in Boston. Registration for the event is still open, and anyone can still sign up and attend. Buy-side professionals who don't have trading clients can attend for free like hedge funds, private banks, and family offices. These institutions do the investing for their clients, rather than provide a channel for their clients to initiate trades. For other companies like investment banks and Forex brokerages, they will have to pay a charge.
FX Invest Europe
Following after the North American FX invest expo, a European version was created to focus on European issues. This year, the focus will be on Brexit and its impact on Forex operations. The new Forex regulations proposed in MiFID II will also definitely be on the table, and it will be an interesting event for sure.
FX Week Asia
Starting from the 23rd of August, several major forex expo events will occur in Singapore throughout the week. Although held in Asia, issues discussed during this week will span the entire Forex market, and issues of new Forex regulations and Brexit will definitely be discussed. Many Forex industry leaders attend the event, and it is one of the best venues for connecting with them.
Finance Magnates London Summit
This one is a fairly new event, but it has already started attracting many attendees. The first of these Forex expo events was held in 2015 with the second one in 2016. This year's event date has yet to be confirmed, but it will probably be in November like the past events.