Signaltrader used to be a kind of social network where traders would copy/mirror other traders' trades, but now it's being shut down. Investing.com is yet to release an official statement, but there's no longer any doubt Signaltrader is being shut down.
It's no secret computer algorithms are taking over the Forex markets. Nowadays, many companies use these algorithms to manage their trades and they are doing away with the human input. Unfortunately, most of these algorithms are either very expensive or require industrial grade hardware to operate. These restrictions leave such algorithms in the hands of major investment banks, hedge funds, etc.
However, retail traders are fighting back by combining their own knowledge through social networks. Social networks like Signaltrader used to be one such platform, and the difference between such and the aforementioned algorithms is that trades are made by people. There's no consensus on whether computers or humans are the better traders, but the fact is traders had been doing well even before the algorithms came around.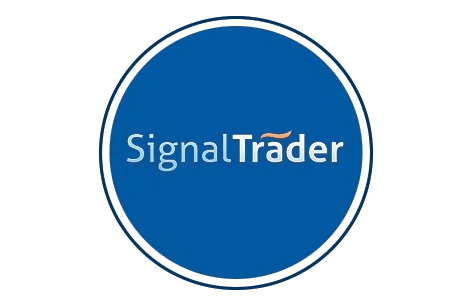 Anyway, such platforms are becoming increasingly popular, and Investing.com was hoping Signaltrader would also be embraced.
How Signaltrader operated
Signaltrader had partnered with 15 brokerage companies, so to use their services, you had to have an account with one of these brokers. Some of them include FXCM, FXPro, Forex.com, IC Markets, FXDD, AvaTrade, etc. Once you had an account, then you could head over to the Signaltrader website and copy trades. When you copy trades, you are essentially mimicking the actions of another trader, but you remain in charge of when to exit the trade.
Why Signaltrader is being shut down
Despite receiving generally positive reviews, there were some negative ones, Signaltrader seemed to be an overall trustworthy signal provider. Their problem, I suppose was that they didn't partner with enough Forex brokers. They only had partnerships with 15 brokers, and even though these were big names in the industry, it surely wasn't enough.
At the moment, we can assume there are probably over a hundred Forex brokers worldwide – partnering with only 15 surely locks out many traders. Considering the year it was founded, you would think Signaltrader would have attracted more partners. I could presume the lack of options/variety contributed heavily to why Signaltrader is being shut down.
Compared to other signal providers like the MQL5 website, Signaltrader had a long way to go. The MQL5 website provides plenty of options
Furthermore, they only had 14 trading systems to choose from, which is very limited. Then they had a relatively high required minimum deposit for traders. Toward the end, the minimum deposit required was $2,000 which was down from $5,000 back when Signaltrader was starting out. For most retail traders, they like to start trading on mini accounts with deposits of under $1,000, so this also locked plenty of customers.
Finally, incentives. The traders managing the trading systems and doing the actual work were being paid per lot and not as a commission as it is customary for most signal providers. This meant that they would make the same regardless of the amount of profit they made the subscriber. This could explain why there were so few trading systems available and why Signaltrader is being shut down.