The situation in India does not seem to look any better after several days of protest. Regardless of the proactive and innovation-oriented policy of India's government, the new law has raised many disputes and disagreement among the representative of the Indian nation. Police have caught hundreds of Indian protesters this week who were acting against a newly-established citizenship law that, they believe, might harm the country's societal democracy.
Dozens of demonstrations were already planned throughout the whole of India as opposition widened to the law that excluded Muslims from it. After the law was officially accepted, the rush of anger sparked in the country as many see that as an attempt of the Hindu nationalist-led government to push India closer to a Hindu state.
After a ban on gatherings of more than four people was imposed, many people were detained, especially in Bangalore, the capital of southern Karnataka state. Among those was Historian Ramchandra Guha, a biographer of independence leader Mohandas Gandhi.
Later, Yogendra Yadav, the chief of the Swaraj India party, was detained in New Delhi during the protestors' demonstration at New Delhi's iconic Red Fort and the surrounding historic district. According to official statements, more than 100 people were arrested at the fort that day.
The protesters were put in the bus or other vehicles and driven away in an unknown direction. The main roads to the fort were blocked and the police were not letting pedestrians anywhere near temples or shopping areas.
As a safety measurement, the Internet and phones were not working around the fort and in some other parts of the city. Authorities are trying to use such tactics in other parts of the country, such as disputed Kashmir, to try to stop people from organizing protests.
Let's remember what the new citizenship law is all about.
Firstly, it is worth mentioning that this new citizenship law is only applied to Hindus, Christians and other religious minorities who are in India illegally. It does not apply to Muslims.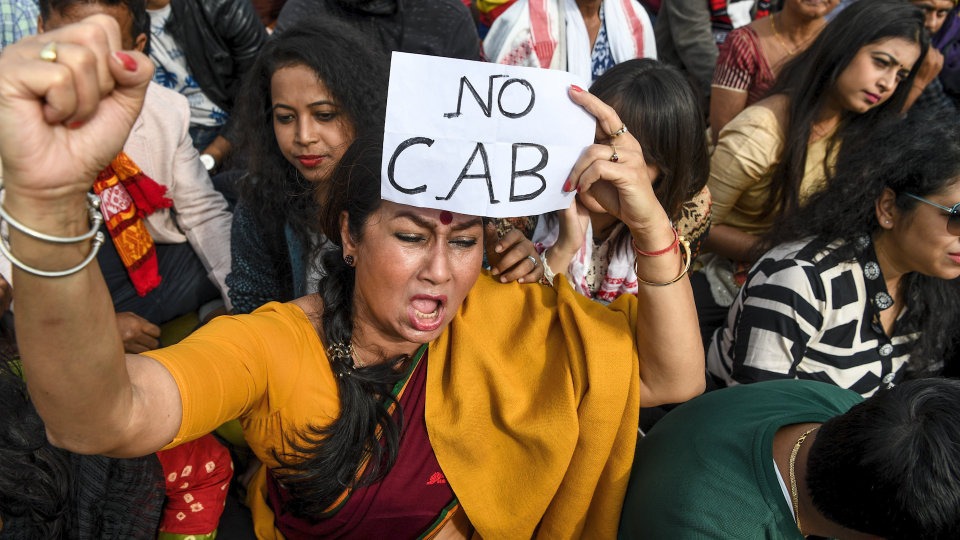 Many critics and experts believe that this should be regarded as Prime Minister Narendra Modi's effort to marginalize India's 200 million Muslims. Of course, Modi has defended it as a humanitarian gesture and stated that the only purpose of the law amendment was the security of religious minorities living in India who came from nearby countries like Bangladesh, Pakistan, and Afghanistan.
As part of the law enactment, a contentious process in northeastern Assam state intended to weed out people who entered the country illegally has started. About 2 million people in Assam were excluded from an official list of citizens and have been asked to prove their citizenship or otherwise be considered foreign.
Moreover, it is now planned to build a detention center that will house some of the tens of thousands of people the courts will proclaim to be illegal habitats of India. Modi's interior minister, Amit Shah, suggested to roll out the process nationwide.
Needless to say, many Muslims fear it's a way for Hindu nationalists to deport them from the country. Therefore, it is now almost a week that the protests are going strong throughout the whole country. Many believe that the situation starts looking similar to what it was like in Hong Kong over the past few months.
This Wednesday, the situation in India became even more brutal after authorities tightened restrictions on protesters and decided to block the Internet and detain the protesters who are trying to speak their truth.