Italy is experiencing a rough period of political unrest that is causing share prices to drop across the continent and overseas. President Sergio Mattarella recently vetoed a selection of a finance minister by two populist parties. Five Star Movement and the far-right League have been in opposition with the president for a long time. Luigi Di Maio, leader of the Five Star Movement commented: "For the first time in history we will have a government that does not have the support of the people or the parliament. It's shameful, this will be an anti-Italian government occupying the institutions".A caretaker prime minister, Carlo Cottarelli also fueled the unrest when he left the meeting without presenting the president with a list of ministers.
The unclear political climate caused investors to lose confidence in markets not only in Italy but across the world. Yields on Italy's two-year bond increased by 1.8 percent and reached a peak of 2.69 percent. This number is especially alarming considering the yield has not crossed 2 percent since 2013. FTSE MIB, a benchmark index closed 2.7 percent down, erasing gains for the year. Across the continent, many large banks suffered losses. Santander lost 5.4 percent, BNP Paribas closed 4.5 down and Commerzbank of Germany dropped 4 percent. Italy's UniCredit fell 5.6 percent.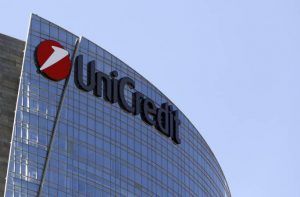 The sell-off reached the United States, where large banks including JP Morgan and Citibank lost over 4 percent. S&P 500 also lost 3.6 during the day. With the uncertain future in Italy's politics, this could be a sign of larger problems to come. The US is wary of a crisis in the eurozone after the experience during some of the recent issues.
Bank of Italy issues a statement regarding the political uncertainty.
Governor of the Bank of Italy, Ignazio Visco, made some comments regarding the recent developments. This is unusual for the organization which usually steers away from political discussions. "The rules of the game can be debated, even criticised; they can surely be improved. Yet we cannot disregard constitutional constraints: protecting savings, balancing the accounts and respecting the treaties." – Mr. Visco commented. We still have to wait and see how the election process unfolds in Italy. More uncertainty could lead to worse financial consequences across the world, but it is still too early to draw any conclusions.