Jack Ma, one of the richest and most famous people in China, who built an e-commerce giant Alibaba plans to step down as the executive chairman of the company. More details about the change will be announced on Monday, which is also a day when Mr. Ma turns 54. According to the reports, the main motivation behind the decision is for Mr. Ma to have more time to focus on his philanthropic work. People close to the company management have commented that it is a priority for Mr. Ma to arrange a smooth transition that will not roil up the waters for Alibaba Group Holding Ltd. Jack Ma's name has been associated with Alibaba for a long time, especially for people outside China. Unlike other Chinese businessmen who often prefer to lead a private lifestyle, Jack Ma has been outspoken on many issues throughout his career. Furthermore, his fluency in English allows him to reach a wider audience as he often makes appearances and speeches at international events.
"Jack overseas and at home is the most recognizable symbol of the China internet explosion and more broadly the China consumer boom. So you have an iconic figure associated with these two major forces, who plans to relinquish his executive functions," – commented Duncan Clark, a business consultant in China. Clark has also authored a book titled "Alibaba: The House that Jack Built". "The title doesn't matter with Jack. He is a towering figure in the company, although he is neither tall nor cultivated the traditional 'feared boss' culture that are the hallmark of many firms here," – he added commenting on the news of Mr. Ma stepping down as the executive chairman of the company. This sentiment has been echoed by many analysts who believe that the former executive will still continue influencing the direction of the company. It could also be a wishful thinking on the part of those who have been captured by Mr. Ma's charisma and who put a lot of trust in his management strategies.
Jack Ma started to learn English at an early age by taking 70-mile bicycle rides to give tours to tourists
Jack Ma was born in Hangzhou in Zhejiang province. From a very young age, he was extremely motivated to learn Egnlish. For this reason, he would often go to the international airport to talk to arriving tourists. Furthermore, he would conduct tours of the city and communicate with foreigners in English. In order to reach the touristic destinations, he would have to ride over 70 miles on his bicycle. He managed to keep this up for nine years, which helped him improve his conversational English by a lot. It was also one of these tourists who gave him his nickname Jack, as he couldn't easily pronounce his birth name – Ma Yun.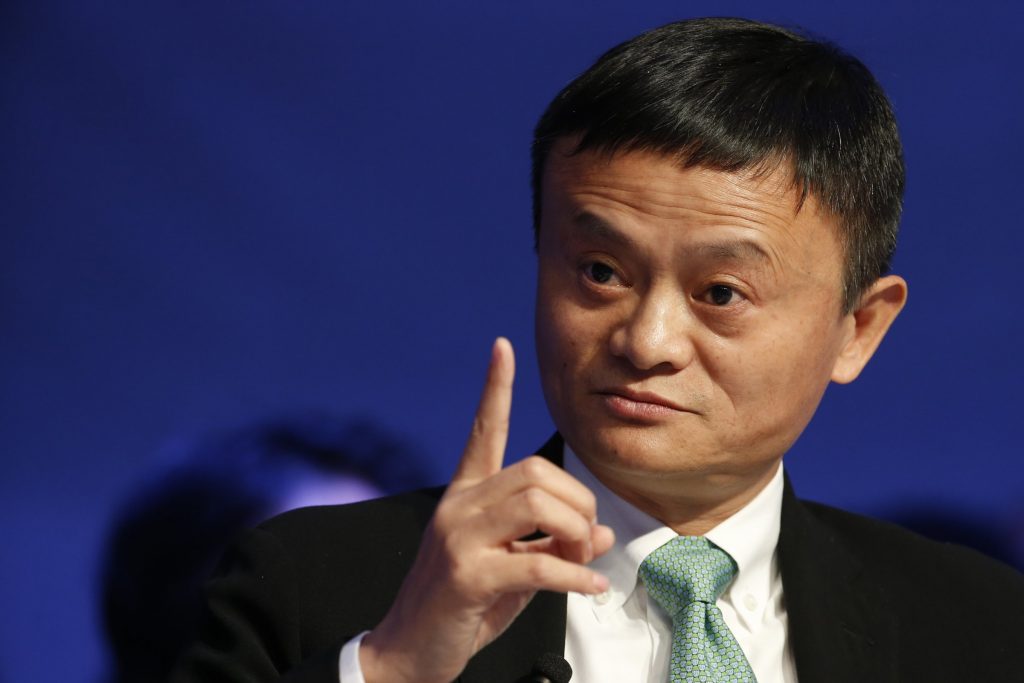 Mr. Ma attended the Hangzhou Teacher's Institute to receive a bachelor's degree in English. In order to get into the university, he had to take the examinations four times until he eventually passed. Although it wasn't easy for him to get in, he quickly found success as he was the head of the student council. After he received his bachelor's degree, he went on to read lectures on English and International Trade at Hangzhou Dianzi University and later to attend Cheung Kong Graduate School of Business. He would also apply to the Harvard Business School 10 times only to be rejected 10 times.
With a degree in English, Jack Ma found it hard to find a job. He recollects applying for over 30 jobs and being rejected by all of them. "I went for a job with the police; they said, 'you're no good'. I even went to KFC when it came to my city. Twenty-four people went for the job. Twenty-three were accepted. I was the only guy," – Mr. Ma said during an interview. He would start on the path of success after being introduced to the Internet. In 1995, he visited the US where he found this new tool that had the power to transform the world. He also noticed the absence of this product in the Chinese market so he, along with some of his friends, started a new company with an investment of $20,000. The company built websites for customers in China. The venture proved successful and soon the company was making a large profit. In the first three years of its operations, "China Pages", as the company was named, had made $800,000. "The day we got connected to the Web, I invited friends and TV people over to my house, we waited three and a half hours and got half a page. We drank, watched TV and played cards, waiting. But I was so proud. I proved the Internet existed," – Mr. Ma recollects.
Jack Ma founded Alibaba with his friends in 1999 quickly attracting investors' attention
In 1999, Jack Ma along with 18 of his friends founded Alibaba. It was envisioned as a business-to-business marketplace. Soon it became evident that the company had the potential to be the main driver in the Chinese e-commerce market. Alibaba started to attract a lot of attention from the investors. It received a $25 million foreign venture capital investment twice in the first two years of its operation. Later, Taobao and Alipay were founded which also started to gain immense popularity. eBay expressed its interest in purchasing Taobao, which is now the largest e-commerce website. Ma rejected the offer and instead agreed to receive support from Jerry Yang, the co-founder of Yahoo, who invested $1 billion in the company. In 2014, Alibaba broke a record with its IPO, when it raised $15 billion making it the largest IPO in the US history.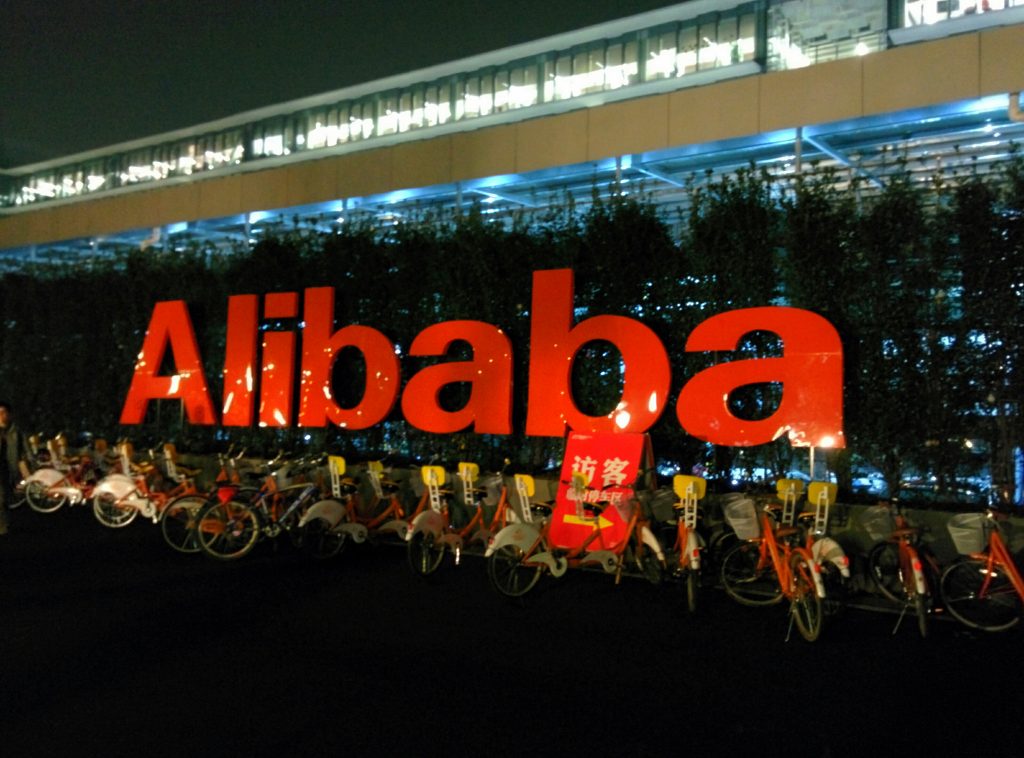 Jack Ma stepped down as the CEO of Alibaba in 2013 to be replaced by Daniel Zhang. It was then when the transition of power in Alibaba really started. Mr. Ma still owns 4% of the company making him the fourth largest shareholder. Interestingly, Alibaba has a dual-class shareholding structure, which means that some of the shareholders, including Mr. Ma, have disproportionately larger decision-making power. This power includes voting rights when it comes to nominating board directors. Since 2013, when Jack Ma stepped down from the post of the CEO, his responsibilities started to shift away from the management of the company. Instead, he spent more of his time on causes he finds important. "Jack stepping down won't affect the company too much because he hasn't been looking after daily business for some time and Daniel Zhang has been taking on the majority of managing responsibilities. Alibaba has done a lot of preparation for talent supply and nurturing," – commented Steven Zhu, an analyst at Pacific Epoch.
Education is one of the highest priorities in Jack Ma's philanthropic work
Coming from a background in education it shouldn't come as a surprise that it is one of the causes closest to the Chinese billionaire's heart. "I have full confidence in my team and in the partner structure, which lots of investors don't like. I think some day, and soon, I'll go back to teaching. This is something I think I can do much better than being CEO of Alibaba," – Mr. Ma said during an interview with Bloomberg. In his philanthropic work, Jack Ma finds inspiration from Bill Gates, who is another billionaire devoted to charitable work. Gates has set up a foundation that channels billions of dollars to various causes. "I've prepared a Jack Ma Foundation. All these things that I've been preparing for 10 years. There's a lot of things I can learn from Bill Gates. I can never be as rich, but one thing I can do better is to retire earlier," – Jack Ma commented.