ForexNewsNow – If you have been trading through an online forex broker for any period of time, you might already be familiar with the concept of diversification. Nevertheless, many traders tend to trade just one or two currency pairs that they have been trading for a long time and which they are completely familiar with.
Trading just two currency pairs may work for many traders, although diversifying within these two currency pairs can be achieved through trading other instruments like currency options and futures. Other ways to diversify include trading in other currency pairs, trading cross rates or trading other markets.
Diversifying Using Currency Options
Not all foreign exchange brokers have the facilities for trading currency options. Nevertheless, some of the top forex brokers now offer their customers the capabilities of some form of options trading in their forex accounts.
A currency option consists of a foreign exchange derivative contract that confers to the buyer the right, but not the obligation, to take part in a forex transaction. Options allow the trader or hedger to buy and sell a specified amount of one currency against another at a specified date for a pre-determined price.
Options on currency pairs consist of both a put and a call option, since a currency pair transaction consists of both the buying of one currency and the selling of another. Other terms common used in options trading include:
Call Option – the option to buy a specified amount of currency against another for delivery at a specified date for a specific amount.
Put Option – the option to sell a specified amount of currency against another for delivery at a specified date for a specific amount.
Exercise – the holder of the option notifies the seller of their intention to deliver and take delivery of the underlying forex position at the strike price.
Expiration – the set date when the option expires. Typically, this occurs every month. Options which are "in the money" or hold intrinsic value are generally automatically exercised at expiration. Options which are "out of the money" expire worthless.
Premium – the up front cost of purchasing an option.
Strike Price – the pre determined price at which the currency transaction takes place.
Currency options can be traded OTC or Over the Counter in the Interbank forex market, via some online forex trading brokers or on regulated futures exchanges such as the International Monetary Market division of the Chicago Mercantile Exchange.
Currency options traded in the United States are generally known as "American Style" options. This means that the option can be exercised anytime before the expiration date. "European style" options, on the other hand, can only be exercised on their expiration date.
Diversifying Into Other Markets
Many online foreign exchange brokers offer their customers trading in other financial products and commodities. Gold, silver and crude oil make up the most common commodities offered by most forex brokers. Nevertheless, top forex brokers also offer trading in stock indexes, contracts for difference or CFDs and commodity futures.
Commodity futures trading can also be a good fit for a forex trader. Most commodities trade within a similar volatility range to that which currencies exhibit, and currency futures are also available. Nevertheless, trading in commodity or currency futures may increase your costs considerably due to having to purchase or rent the appropriate futures trading software and trading platform.
Other Ways to Diversify
Diversifying your portfolio into other financial instruments can also be extremely beneficial to your risk profile. Stocks and bonds make an excellent investment, depending on the types of stocks and the interest return on the bonds you select.
Combining foreign exchange with stocks and bonds selection can be even more advantageous, especially if investing in stocks from resource rich nations and bonds from countries with high interest rates and acceptable risk levels.
Diversifying your investments could be considered a form of hedging and provides a partial safety net to protect your portfolio if unforeseen events occur.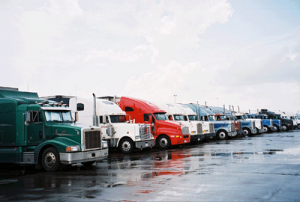 For more exclusive content, follow us on Twitter or join us on Facebook.