Lately, the crypto community has seen a sudden resurgence of interest towards cryptocurrencies and blockchain from some of the leading tech companies in the world. Facebook and JP Morgan are planning to issue their own cryptocurrencies. Samsung is planning to add Samsung Pay crypto payment options to the Galaxy S10 smartphone. South Korean KakaoTalk also reportedly plans on adding a crypto wallet to its messenger. And even VISA is planning on opening up a crypto division and is reportedly searching for someone to lead it. These events all mark a trend. It appears that cryptocurrencies are finally starting to enter the mainstream market. And with that, the end of the bear market might not be too far ahead.
And now IBM, the US-based multinational tech company appears to be more and more closely affiliated with cryptocurrencies. The company has announced on Monday, that they now possess letters of intent from 6 leading banks, promising to issue stablecoins using IBM's own global network World Wire. The network is built using the Stellar public blockchain.
The banks in question include Bank Busan, Banco Bradesco, and Rizal Commercial Banking Corporation. The other three will also be announced in the nearest future. They will all be releasing their own coins backed by fiat money using IBM's blockchain. The new system will allow the six banks in question to conduct their money transfer operations more efficiently, faster, and with less cost.
This move will create an international precedent that's likely to be replicated if it proves successful. In fact, it might become revolutionary for the entire banking and money transfer industry. Like in all areas of business and with all technological advances, some companies and/or individuals have to be the torchbearers. However, as soon as it becomes clear in which direction the wind is blowing, everyone turns their sails accordingly.
World Wire and the US legal procedures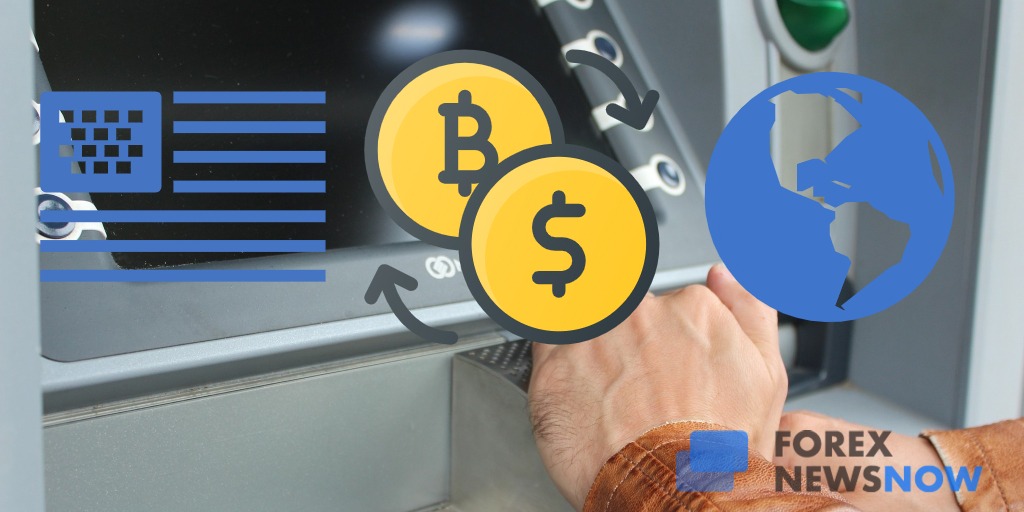 The World Wire began functioning this Monday. Although, the current version of the network is still very much a work in progress. The banks are still waiting for approvals by the respective regulatory bodies in their countries. As of right now, IBM still doesn't have a physical payout location in the United States. This is expected to change, however, as the company has reportedly gotten a "favorable verbal response" from the regulatory body of the US.
"So we are starting with markets that are outside of the U.S., but it won't be long before we add the U.S. as an operating endpoint. It will be sometime this year; we will get to it, third quarter, fourth quarter something like that," says Jesse Lund, IBM's head of blockchain for financial services.
While the legal status of the whole enterprise is being sorted out in the US, IBM's World Wire has already enabled the functioning of payment locations in 72 countries, using 47 currencies, and 44 banks and other financial institutions for transferring money.
World Wire and cryptocurrencies
The new blockchain doesn't only allow the banks it cooperates with to issue their own stablecoins. IBM also allowed the usage of XLM, Stellar's own cryptocurrency. XLM is expected to be a so-called "bridge currency", which will let the banks circumvent trading certain currencies in pairs. World Wire might start supporting other cryptocurrencies, but right that seems out of the question. The reason for this is that cryptocurrencies are still an extremely volatile asset and it's unreasonable for banks to use them for everyday operations.
Even so, and maybe even because of that, IBM has far-reaching ambitions when it comes to centralized, insured cryptocurrencies.
"As more stablecoins come on board, the whole notion of FX changes over time. We are working very hard to expand the ecosystem of stablecoins that will include many more banks and many more fiat currencies – so digital representations of fiat currencies – and even, eventually, central bank issued digital currencies," elaborates Lund.
XLM and IBM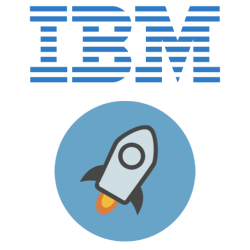 The World Wire is the first large cooperation between Stellar and IBM. But the latter has been making moves in this area for quite a while. By the end of 2017, IBM released a small test of the model with a money transfer institution KlickEx. In the end, all of this serves a particular purpose. Jesse Lund and IBM recognize that the financial services, as well as payment systems,  are about to enter a new age. An age where the outdated business models and technology will no longer be profitable. Therefore, the company needs to adapt to what's coming. IBM has decided to stay on top of the tidal wave and be one of the torchbearers, instead of patiently waiting for the fallout. The company sees a clear role for itself in the future of financial transactions.
"We are doing a lot of other stuff in the private permissioned space, which is code for enterprise blockchain," Jesse Lund says. "But this is a different type of system and a different type of network, and IBM is convening this. I mean, this is something IBM has never done before."
Why does Stellar want to work with IBM?
Stellar, which is a blockchain creation by former Ripple developer Jed McCaleb, has been keeping busy too. Ever since the company was acquired by Coinsquare, they've been making a lot of ambitious moves. On top a number of new projects, they're undergoing complete visual rebranding efforts as we write this. So why bring IBM into the mix?
Well, first of all, because it's IBM. A company with a long, successful history and 125 billion in market capitalization. Secondly, because IBM is a self-proclaimed "network operator". Meanwhile, Stellar operates on the level of programming and protocol. The two components could compliment each other perfectly. IBM would maintain the network's software and application programming interface (API), while Stellar deals with its own set of designated functions regarding blockchain technology.
Probably not the least of the reasons for Stellar wanting to partner up with them, is the fact that IBM provides access to hundreds of banks in over 170 countries on the planet. The company can get open doors that Stellar wouldn't even dare to knock on before. The relationship between the two companies appears to be deeply interwoven already. IBM validates a lot of nodes on the Stellar network and is held in extremely high regard by the system.
"Look at the Stellar dashboard and see the IBM validators out there," Jesse Lund says. "There's a lot of others, but everyone trusts us. So in the consensus model, we are kind of a big anchor there."
A new way of creating revenue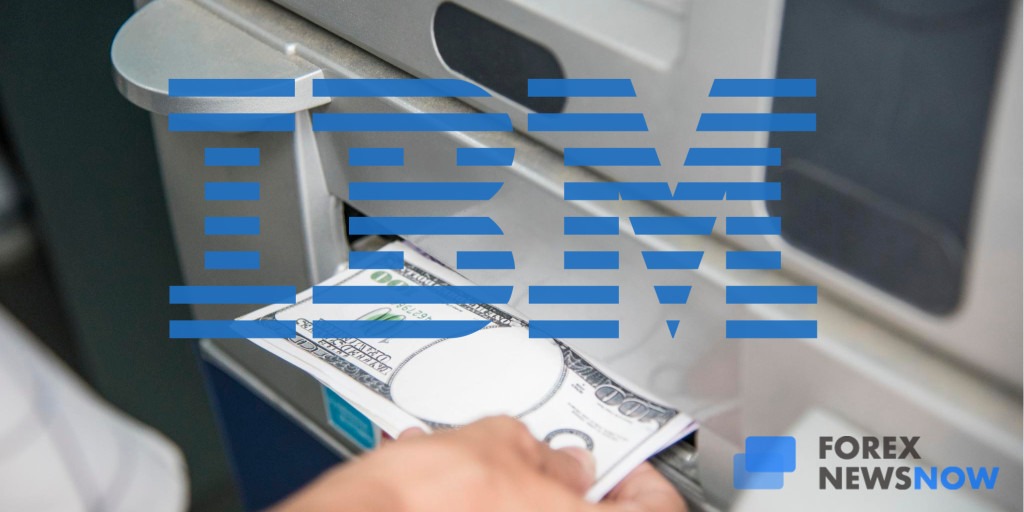 IBM is trying to create an entirely new financial ecosystem with the new fiat-backed tokens and tons of oversight. They seem to believe that despite what many in the community think, cryptocurrencies and regulation are not as mutually exclusive as the status quo suggests. A new ecosystem needs a new model of revenue. Unless this happens, the other actors in this undertaking will be unwilling to play ball.
To address this, a spokeswoman for IBM made a statement just a few days ago, regarding the new "pay-as-you-go" system:
"In the next version of IBM Blockchain Platform, we will be moving to an hourly charge based on consumption, so that users have much more flexibility over their costs and infrastructure as they build blockchain."
Jesse Lund elaborated upon that statement and added those who participate in the financial transactions will be charged based on the value that they transfer through the system.
"That's how we maintain our revenue for supporting the network and so that alone is an entirely new way of engaging the financial services industry that IBM has never done before," says Lund.
The fees that people get charged for transferring money nowadays are oftentimes irrationally high. IBM plans on "metering the money" and making people pay a much, much smaller amount of basis points as they move trillions from one country to another every year. The "frictionless pipeline" that the network will create will make the process that much easier for both the provider and the recipient of the financial services.
"I am not talking about selling software here. I am talking about transactional revenue by way of our ownership of a new kind of network that's enabled by blockchain; it's all about new transactional networks," Lund concludes.