Binance Faces Setbacks in Q1 2023 but Remains a Dominant Player in the Crypto Market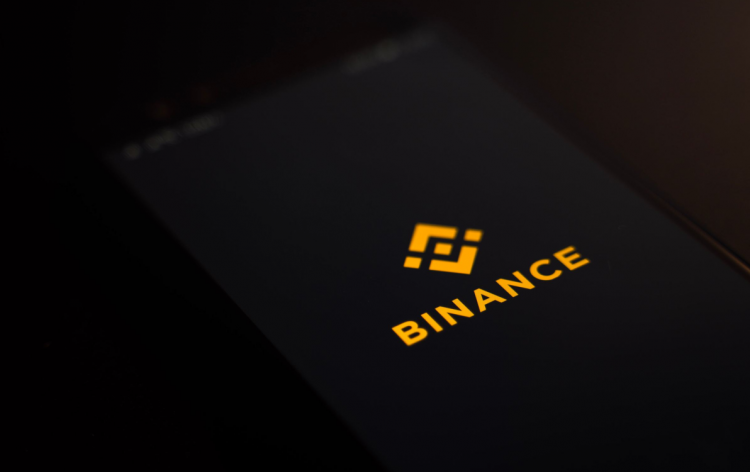 Binance is one of the most successful exchanges on the crypto market which was founded in 2017, Binance has quickly become a household name in the cryptocurrency world, with millions of users trading billions of dollars worth of cryptocurrencies on its platform every day.
Recently, Binance has been in the news for another reason: its shares. Binance's shares are not publicly traded on any stock exchange, but that hasn't stopped investors from clamouring for a piece of the pie. According to recent reports, Binance's shares have been trading hands at a staggering $600 per share, making it one of the most valuable companies in the world.
But how did Binance achieve such incredible success, and what does the future hold for this powerhouse in the world of cryptocurrency? In this article, we'll explore the fascinating world of Binance and take a closer look at its shares, its growth, and its impact on the cryptocurrency industry.
How Binance is Performing in the Market?
Binance, one of the world's largest cryptocurrency exchanges, has been making significant changes to its shares and overall platform in recent years. With over 15 million registered users and an average daily trading volume of $1.5 billion, Binance has solidified itself as a major player in the cryptocurrency market.
One of the most notable changes in recent years has been the introduction of Binance Coin (BNB), a proprietary cryptocurrency used to pay trading fees on the Binance platform. Since its introduction in 2017, the value of BNB has skyrocketed, with a market capitalization of over $40 billion as of April 2023. Additionally, Binance has launched several other innovative features such as margin trading, staking, and the launch of the Binance Smart Chain.
Binance has also demonstrated its competitiveness in the market by continuously improving its user experience and offering some of the lowest trading fees in the industry. Binance's low fees have attracted both retail and institutional investors to the platform, contributing to its rapid growth.
Binance has established operations in multiple jurisdictions, allowing it to navigate regulatory challenges and continue to serve customers globally. Additionally, Binance's acquisition of the Trust Wallet, a decentralized wallet for storing cryptocurrencies, further expands its offerings and strengthens its position as a leading cryptocurrency exchange.
One major challenge for the company is the ever-changing regulatory landscape of the cryptocurrency industry. Binance has already faced regulatory action in several jurisdictions, including a recent suspension of its operations in Ontario, Canada.
However, Binance also has several opportunities for growth, including expanding its services to more countries and continuing to innovate with new features and products. Binance has also expressed interest in launching its own blockchain, which could potentially increase its market share and value.
In conclusion, Binance has made significant changes to its platform in recent years, including the introduction of Binance Coin and several innovative features. Binance's competitive advantage lies in its ability to adapt to changing market conditions and regulations, and its low fees and vast selection of cryptocurrencies have attracted a large user base. While facing regulatory challenges and increasing competition, Binance has several opportunities for growth and continued success in the cryptocurrency industry.
Binance Shares Dropped Significantly
Binance experienced a decline in market share in Q1 2023, losing approximately 16% of its trading volume. Despite this setback, Binance remains the world's largest cryptocurrency exchange, holding a market share of approximately 54%. The reason for the decline is attributed to the CFTC's lawsuit against the company and its executives, which triggered a "fear, uncertainty, and doubt" (FUD) effect.
However, experts argue that Binance's decision to end its zero-fee trading program for 13 trading pairs in late March had a more significant impact on its performance. In response to the declining performance, Binance's CEO, Changpeng Zhao, suggested that a competing exchange was sponsoring fake news to undermine Binance's reputation. Zhao, however, did not name the alleged "instigator."
It is worth noting that U.S. regulators targeted cryptocurrency exchanges in Q1 2023. For instance, the SEC questioned the legality of Coinbase, Kraken was forced to shut down its crypto staking program, and Bittrex decided to halt its activities in the U.S. due to regulatory uncertainty.
Despite the challenges, the company remains competitive in the crypto market. Its platform offers various features, including trading in multiple cryptocurrencies, low fees, high trading volume, and liquidity. Additionally, Binance offers innovative products with access to decentralized applications.
Binance also enjoys competitive advantages such as its significant market share, global reach, and first-mover advantage. The exchange has established itself as a leader in the cryptocurrency market, and its success has led to the launch of Binance US, a U.S.-based platform, and Binance Launchpad, a platform for launching initial coin offerings (ICOs).
In conclusion, Binance is facing challenges due to regulatory scrutiny and competition from other exchanges. However, the exchange remains a dominant player in the cryptocurrency market, with several competitive advantages and innovative features. The evolving regulatory environment may pose challenges, but it also presents opportunities for Binance and other cryptocurrency exchanges to adapt and thrive in a rapidly changing landscape.
By Lucas Bedwell
More content by Lucas Bedwell