One of the most successful cryptocurrency-based companies, Circle, announced its plans to issue a cryptocurrency pegged to U.S. dollar. The company raised $110 million, with Bitmain as one of the largest investors. Bitmain is based in China and produces ASIC miners and owns Bitcoin mining operations.
A few days ago we reviewed 7 of the best peer-to-peer payments applications where Circle was on the third place. The company has found an innovative way to combine payments with a user-friendly interface. It has been actively involved with cryptocurrency. For example, Circle is using Bitcoin in the back for transactions to ensure speed and cost-effectiveness. The company also acquired a cryptocurrency exchange Poloniex in February for an alleged $400 million.
New U.S. dollar backed cryptocurrency will be called USD-C and will be launched sometime during this summer. USD-C will be built on Ethereum blockchain. It will be managed by the company's subsidiary project – 'Centre'. The company could plan to use the new cryptocurrency as a new back for the P2P transactions. This would still enable fast and effective movement of funds while being more reliable and stable than Bitcoin. "I can send and receive an email instantly anywhere for nothing, and it works interoperably, no matter what email service I use. … I have a global network of information exchange. That's really powerful. And we want that to be how money works. And this is a step towards that." – said one of the representatives of the company.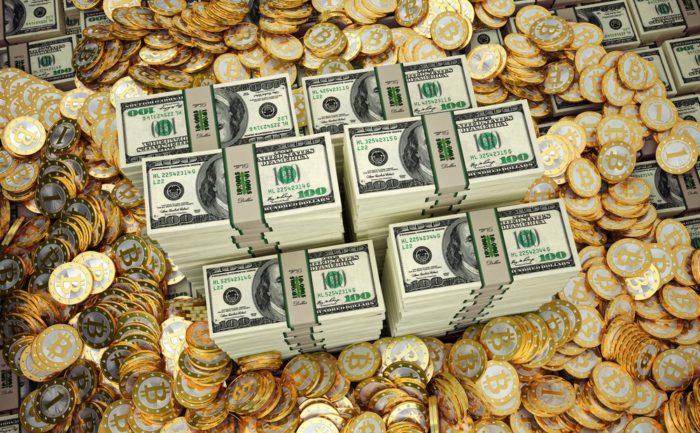 Circle is not the first company to issue a dollar-backed cryptocurrency.
One of the biggest uses of a stablecoin i.e. a coin pegged to a stable asset is that traders can quickly cash out on their investments by converting more volatile assets to stable assets. USD-C won't be the first cryptocurrency to be pegged to the U.S. dollar and offered by the crypto brokers. Tether is a cryptocurrency that is also claimed to be backed by U.S. dollars. It was a subject of a huge controversy when the owners refused to issue the audit of the company, sparking rumors of fraudulent claims. Circle made a point to accentuate the unreliable nature of the existing stablecoins by commenting: "Existing fiat-backed approaches have lacked financial and operational transparency, have operated in unregulated jurisdictions with unknown banking and audit partners, and have been built as closed-loop ecosystems and closed proprietary technologies."
Traditional banks and government certified financial institutions will also be able to issue USD-C against the deposits of their clients. With $110 million raised in the latest Series E funding, Circle's market value now stands at $3 billion. One of the earlier investors in the company is The Goldman Sachs, which gives the firm an implicit stamp of approval very rare in the cryptocurrency business.