For all the benefits a digital currency might have, there is one drawback that has been affecting the price of cryptocurrencies a lot. There seems to be no safe way to store coins online. Although fiat money and cash have had their share of thieveries, for some reason cryptocurrencies are more affected by the stories of hackers stealing coins from exchanges. It could be that the digital currencies are a new technology and people are still figuring out how much trust they can put into them. The most recent example is the hacking of Coinrail, a relatively small South Korean exchange.
After the exchange posted a statement on Twitter, confirming that the hack, in fact, took place, cryptocurrencies prices dropped sharply. " There has been a cyber intrusion in our system. We're confirming it and some coins(Pundi X, NPXS) are confirmed," – the tweet read. Although Bitcoin was not among the stolen currencies, it lost 10% immediately after the news got out. It soon reached the lowest price in two months. After trading at about $20,000 a few months ago, the price of Bitcoin now stands at $6,700.
Coinrail lost about 30% of the coins traded on the platform. It is estimated that the total value of these coins exceeds $25 million. "Seventy percent of total coin and token reserves have been confirmed to be safely stored and moved to a cold wallet. Two-thirds of stolen cryptocurrencies were withdrawn or frozen in partnership with related exchanges and coin companies. For the rest, we are looking into it with an investigative agency, related exchanges and coin developers," – said the statement released by the exchange.
Coinrail incident shows that users should keep their holdings in safer wallets.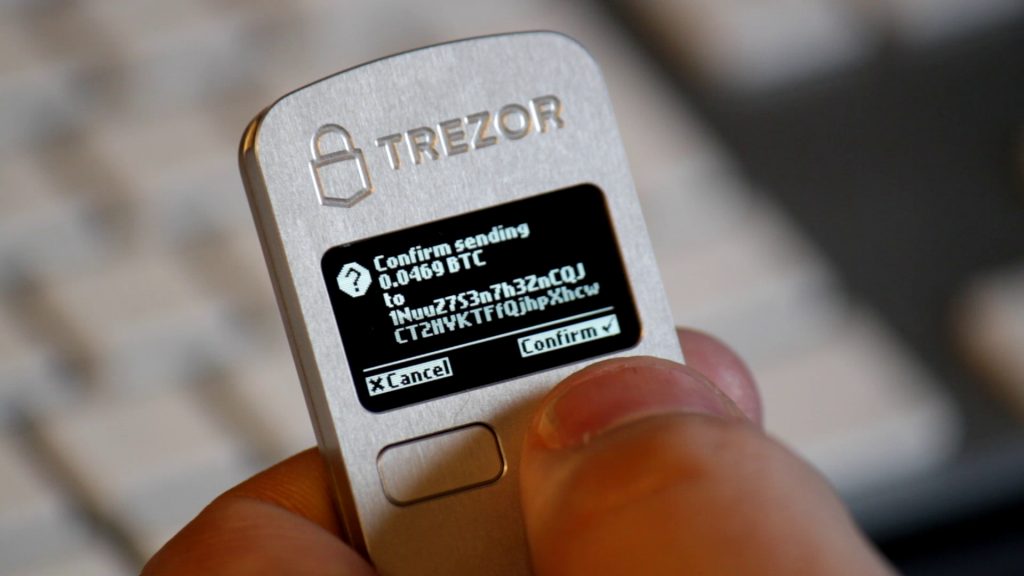 Coinrail's hack once again highlights the importance of keeping cryptocurrencies in a safe storage. Many experts have been advising to keep cryptocurrencies in a cold storage i.e. a wallet that is not connected to the internet and is thus safe from hacks and attacks (like the one pictured above). To be traded, the coins do have to be moved online, but it is not wise to leave them there once a transaction is complete. This is especially true for large holdings.