DOGE Meme is Now Twitter Logo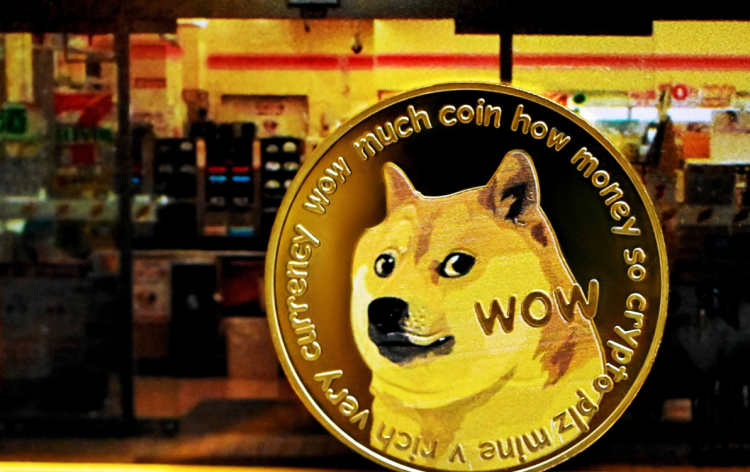 Dogecoin, the popular cryptocurrency that started as a meme, has been making headlines lately due to its rising popularity and unique market position. Recently, the famous tech entrepreneur Elon Musk announced that he had made Dogecoin the official symbol of his Twitter profile, causing a surge in demand for digital currency.
Musk has been a vocal supporter of Dogecoin for some time now, using his massive social media following to promote the cryptocurrency and drive up its value. This recent move has further increased the attention on Dogecoin, and many investors are now closely watching its performance. This article will examine the impact of Musk's Twitter profile change on the demand for Dogecoin, and explore the current market trends for this unique and intriguing cryptocurrency.
DOGE is Now the Symbol of Twitter
After Elon Musk changed Twitter's logo to Dogecoin's Shiba Inu dog icon, the cryptocurrency surged more than 35%. Before the change, Dogecoin was trading at around 10 cents, and the last time it exceeded this price was in December, according to CoinDesk. Musk has frequently spoken about Dogecoin's potential, suggesting that the meme coin may provide better payment functionality than Bitcoin. The change in the logo was Musk's first public comment, which he followed by tweeting out a cartoon image.
Meanwhile, Binance, the largest crypto exchange in the world, has experienced a decline in market share since being accused of fraud by a US regulator and ending zero-fee trading for some trading pairs. According to data from the research platform Kaiko, its market share of trading volume has dropped to 54% from 70% two weeks ago.
More Details about DOGE – Is It Still A Good Investment?
Dogecoin (DOGE) has been making waves in the cryptocurrency world lately, with its recent surge in price and popularity. The meme-inspired coin was created in 2013 as a joke but has since gained a following due to its fun and approachable branding. Today, DOGE is quite demanded crypto coin and has a pretty positive reputation in crypto society.
In terms of performance, DOGE has been known to be volatile, with sudden spikes and drops in price. However, it has gained a reputation for being a "fun" coin, and its community of supporters often engage in social media campaigns to drive up demand. Despite its volatility, DOGE has maintained a relatively stable price in recent months, with its current price hovering around 10 cents.
DOGE's reputation has been bolstered by high-profile endorsements from figures such as Tesla CEO Elon Musk and rapper Snoop Dogg. Musk's tweets in particular have been known to cause sudden price surges, as seen with the recent Twitter logo change to the DOGE Shiba Inu. However, some critics argue that DOGE's popularity is primarily driven by hype and memes rather than actual utility.
When compared to other cryptocurrencies, DOGE's market capitalization is relatively small. However, it's low transaction fees and fast transaction times make it a popular option for small transactions and micropayments. In terms of adoption, DOGE is accepted by several merchants and online retailers, although it still lags behind more established coins like Bitcoin and Ethereum in terms of mainstream acceptance.
In terms of influential factors, DOGE's price is often tied to the whims of its passionate community of supporters and high-profile endorsements from figures like Musk. Additionally, broader market trends and regulatory developments in the cryptocurrency world can also impact DOGE's price and stability.
Overall, DOGE's stability and reputation remain somewhat uncertain due to its volatile price history and meme-driven popularity. However, its low transaction fees and fast transaction times make it an attractive option. Whether DOGE will continue to gain mainstream acceptance and adoption remains to be seen, but its passionate community of supporters is certainly working to drive up demand and visibility for the meme-inspired coin.
By Lucas Bedwell
More content by Lucas Bedwell