Today, our team is coming back to analysing the major instruments on the crypto market. First one is the Ethereum, which is currently defending the super important support on the 390 USD. In our previous analysis, on the 30th of March, we mentioned that what will happen there, should determine the situation for the next few days or even weeks:
"What will happen now depends from the today's candle. If we will get a bullish reversal candlestick pattern, chances for a reversal will rise. A breakout of the 390 USD support will mean a movement towards the 200 USD… or even lower. "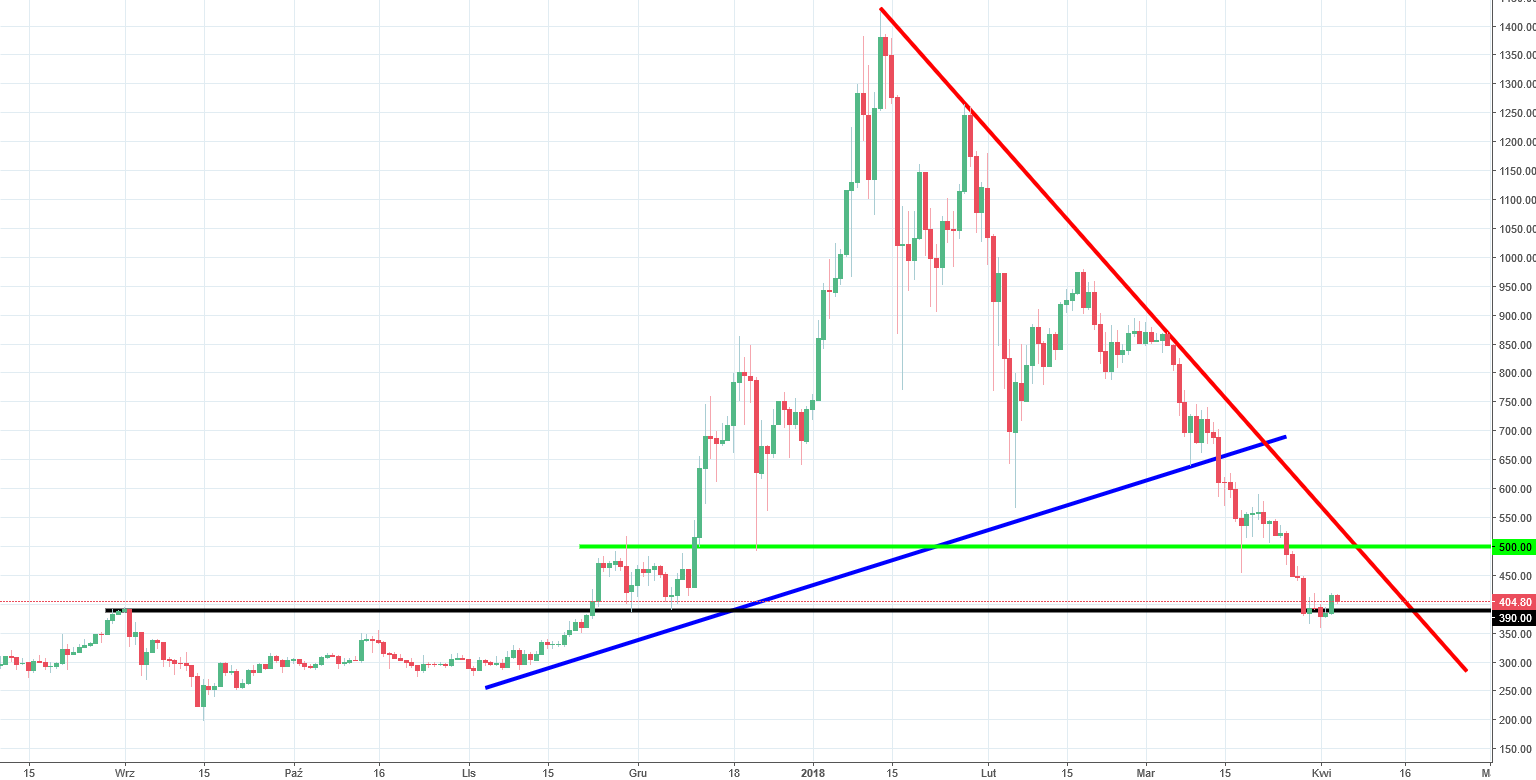 As for now, we are seeing a bounce, so in theory, the price should aim the 500 USD resistance. Why we are not convinced about that though? Well, the rise is really miserable. The price is still putting a heavy pressure on the 390 USD support. In my opinion, this area got defended only thanks to the external bounce of the cryptos leaded by the BTC. Yesterday, we had a really nice session but today, we are coming back to the drop. This is a typical sign of the weakness.
So up or down?
In our opinion, in the mid-term, the price should continue to go down. Our negative scenario will be denied, if the price will break the 500 USD resistance (green), which for now is less likely to happen.