With cryptocurrency buzz not looking to die down anytime soon, large consumer electronics manufacturers are trying to adapt by integrating apps and functionality geared towards crypto enthusiasts in their products. HTC went one step further and announced its plan to launch a smartphone completely dedicated to cryptocurrency.
Exodus – will be the operating system of the new smartphone that will have a universal wallet and support dApps. dAapps are decentralized applications that run on a peer-to-peer network of computers. Several decentralized applications have already been launched. Leeroy is like a decentralized version of Twitter. Users post their ideas on a feed. The difference is, there are no advertisements. Also, unlike Facebook or Twitter, users pay tokens to a content writer when "liking their posts". Ethlance is another great example of an interesting dApp. It is an alternative to Upwork.com. As there is no single company owning the application, there are no huge fees or commissions. Users simply have to pay for transactions to let the system exist.
It is interesting to see how HTC's new phone will integrate these applications and if it will offer any additional interesting services run on blockchain-like systems. Nevertheless, for now, it is unclear what a "cryptocurrency-focused" phone really means. It could be a marketing stunt to attract a specific user-base. We can only wait and see how far HTC will go in their dedication to creating a "blockchain-powered" device.
Sirin Labs to offer a phone with built-in cold wallet
HTC is not the first company to come up with an idea of a "crypto phone". Sirin Labs announced its plan to manufacture a mobile phone with a built-in cold storage crypto wallet. The wallet will have support for most major cryptocurrency and will be completely detached from the phone in terms of electricity and net. "The moment you'd want to make a transaction, the wallet 'heats up' with just enough electricity needed for a transaction and then 'cools' back down. The whole secure element is completely separated from the main chipset." – explained the developers of the wallet. Offline wallets are important factors for a lot of users when deciding where to store their holdings.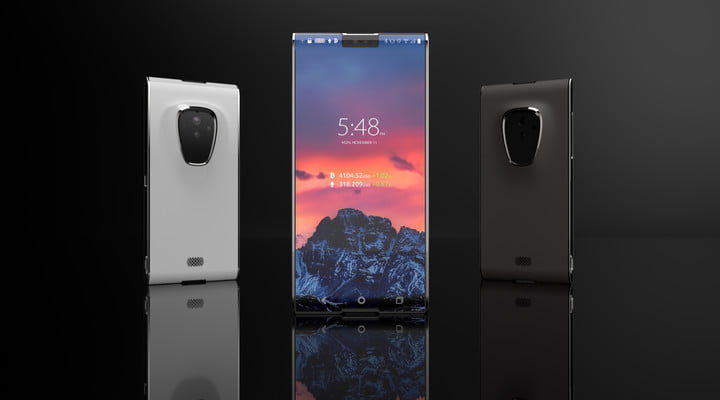 New Huawei phones will have a pre-installed cryptocurrency wallet.
Earlier this week Huawei also announced its plan to offer BTC.com's cryptocurrency wallet on its AppGallery. Also, the wallet will be pre-installed on all new devices. Unfortunately, because of Chinese government's tough stance on the issue, they will not be able to offer the wallet to the users in Mainland China.