Seems like everybody is getting swept up by blockchain technology and the advancements that it brings. Established companies and big banks are looking for ways to use the emerging technology for their benefit or to come up with new associated products and services. No matter which sector, there is use for blockchain everywhere. From car sharing services to food distribution chains, blockchain can make many processes more effective. Large firms see this and try to implement the new technology sooner than the competition. This seems to have been the case for six Japanese companies that decided to launch crypto exchanges. All of them are listed on Tokyo Stock Exchange and offer a wide array of services.
6 unlikely candidates to operate a cryptocurrency exchange
Drecom is a company offering marketing and entertainment content. Although it seems like a business that should have nothing to do with cryptocurrencies, the company announced that it would make certain amendments to its articles of incorporation related to the virtual currency. Drecom plans to engage in "Planning, operation, and management of exchanges relating to virtual currencies". It is yet to be determined by what capacity the company will engage in these activities.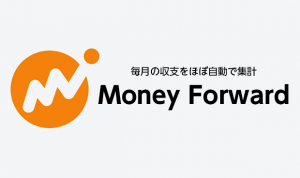 Money Forward is a budget managing app with over 5 million users. The company announced that it will launch a subsidiary that will " start media related to blockchains and virtual currencies from the summer of 2018 and aim to establish a virtual currency exchange office in 2018". Money Forward also plans to offer accounting solutions for traders by partnering up with 20 different crypto exchanges.
Yet another company with a completely different profile is Avex, a music label. The company does already branch out into other services such as video games, but cryptocurrency will be a completely out-of-the-box part of the business. The company plans to add virtual currency exchange to its list of businesses.
Daiwa Securities Group is a securities brokerage in Japan. Its CEO recently hinted at the idea that the company might move into the cryptocurrency exchange business if the legal maintenance issues are sorted out. Adways is a mobile app marketing company based in Tokyo. It also made amendments to its articles of incorporation and forecasted the company's decision to cross over to the virtual currency business. Yamane Medical Corporation, a company behind home care centers for elderly is also reported to launch a cryptocurrency exchange business.
These companies, if allowed to operate virtual currency exchanges, will add to already the high number of crypto exchanges in Japan. The number currently stands at 16, with more applications being under review. Japan's favorable regulations might be the reason for the burgeoning crypto-related activities.