Navigating Regulatory Challenges: Binance's Netherlands Exit and Industry Implications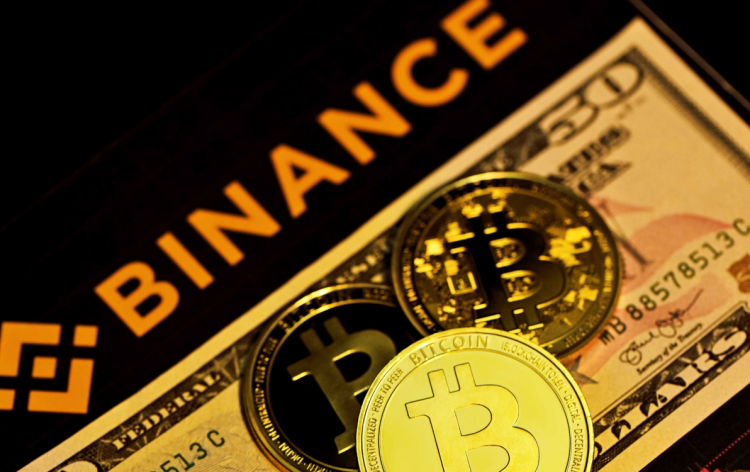 Binance, a prominent worldwide cryptocurrency exchange, has made a significant announcement regarding its departure from the Netherlands. The reason behind this move is the denial of its registration application under the Dutch crypto authorization system. This move comes as a significant change for Binance, as it adjusts its operations to comply with regulatory requirements in different jurisdictions. This article delves into the recent changes surrounding Binance's departure from the Netherlands, shedding light on the implications for the exchange and the broader cryptocurrency industry.
Binance's Success on the Global Market
Binance, a prominent cryptocurrency exchange, has achieved remarkable success on the international market, becoming one of the largest and most widely recognized platforms in the industry. With its comprehensive range of services and innovative approach, Binance has attracted a significant user base and established a strong presence in several countries.
With operations spanning across various countries and regions, the platform has effectively catered to a diverse user base. While Binance has experienced notable achievements in multiple nations, it has particularly garnered widespread acclaim and accomplishments in various countries.
One of the notable countries where Binance has been highly successful is the United States. Despite regulatory challenges, Binance has managed to build a strong user base in the U.S. by offering a wide selection of cryptocurrencies, competitive fees, and advanced trading features. Binance.US, the exchange's dedicated platform for U.S. customers, has gained traction and provides a compliant trading environment.
Another region where Binance has made significant strides is Europe. Binance has effectively acquired licenses and received approvals in several European nations, encompassing France, Italy, Spain, Poland, Sweden, and Lithuania. By complying with local regulations and offering localized services, Binance has gained the trust and support of European investors.
Binance's achievements can be attributed to various competitive strengths it possesses. One of the primary strengths of the platform lies in its extensive selection of cryptocurrencies, granting users access to a wide range of digital assets for trading and investment. Additionally, Binance prioritizes a smooth and secure trading experience by providing a user-friendly and intuitive trading interface, advanced trading tools, and comprehensive security measures.
Additionally, Binance distinguishes itself through its commitment to innovation. The exchange consistently introduces new products and services to meet the evolving demands of its user base. A notable example is Binance Launchpad, a platform designed for token sales and initial coin offerings (ICOs). This initiative has facilitated fundraising and increased exposure for innovative projects within the cryptocurrency market.
Looking ahead, the future prospects for Binance remain promising. Binance has expressed its commitment to regulatory compliance and working with regulators worldwide, which is crucial for its sustained growth and expansion into new markets.
Moreover, as the adoption of cryptocurrencies continues to increase, Binance has the opportunity to expand its user base and attract new customers. The exchange has also ventured into various initiatives, such as Binance Charity, which demonstrates its commitment to social impact and blockchain-driven solutions.
In conclusion, Binance has achieved remarkable success on the international market, with a strong presence in countries such as the United States and Europe. Its global reach, extensive selection of cryptocurrencies, user-friendly interface, and commitment to innovation have contributed to its popularity. With a focus on regulatory compliance and continuous expansion, Binance is well-positioned for future growth and has the potential to further solidify its position as a leading cryptocurrency exchange worldwide.
Binance Decided to Exit the Netherlands
Binance, a widely recognized cryptocurrency exchange, has recently announced its decision to exit the Netherlands after its application to register as a virtual asset service provider (VASP) under the Dutch crypto authorization regime was declined.  The company cited the inability to secure registration with the Dutch regulator as the reason for discontinuing its services to Dutch clients. No specific explanation was provided regarding the license rejection.
At present, Binance has made the decision to discontinue accepting new users from the Netherlands on its platform. Starting from July 17, users residing in the Netherlands will no longer have the ability to purchase tokens, engage in trading activities, or make deposits. Nevertheless, the withdrawal feature will remain functional, and Binance has strongly advised its users to withdraw their assets from their accounts. The Dutch central bank, responsible for authorizing new virtual asset service providers, has not issued any comments regarding this development.
Under the existing regulatory framework, Binance can only operate in an EU country by registering and adhering to its anti-money laundering regulations. However, the forthcoming Markets in Crypto Assets (MiCA) regulation, once approved by the European Union, will facilitate crypto firms registered in one EU country to provide services across other member states. Binance has expressed its dedication to achieving full MiCA compliance and establishing collaborations with regulators worldwide. This development follows a challenging period for the cryptocurrency industry, with Binance facing legal action from the U.S. Securities and Exchange Commission over allegations of unregistered securities offering and commingling of investor funds.
By Lucas Bedwell
More content by Lucas Bedwell