On Tuesday, we wrote already about the Monero, which lost only about the 50% of the value. That is relatively good when considering rest of the crypto world. In opposite to that, we have for example IOTA mentioned by us yesterday and also Ripple, which will be analysed today, in this article.
Ripple made all time highs around 3,3 USD in the beginning of January and since that time, lost around 80% of the value. Real, tough investing lesson for beginners. Textbook burst of a bubble.
The time to buy is now?
Very often, after such a strong drop, many traders look for a great bargain and use the lower prices to buy the discounted instrument. Technical analysis do not favour this option here. Currently, the price is attacking the mid-term up trendline (lower red) and it looks like this attempt will finish with a bearish victory (no signs of a demand whatsoever).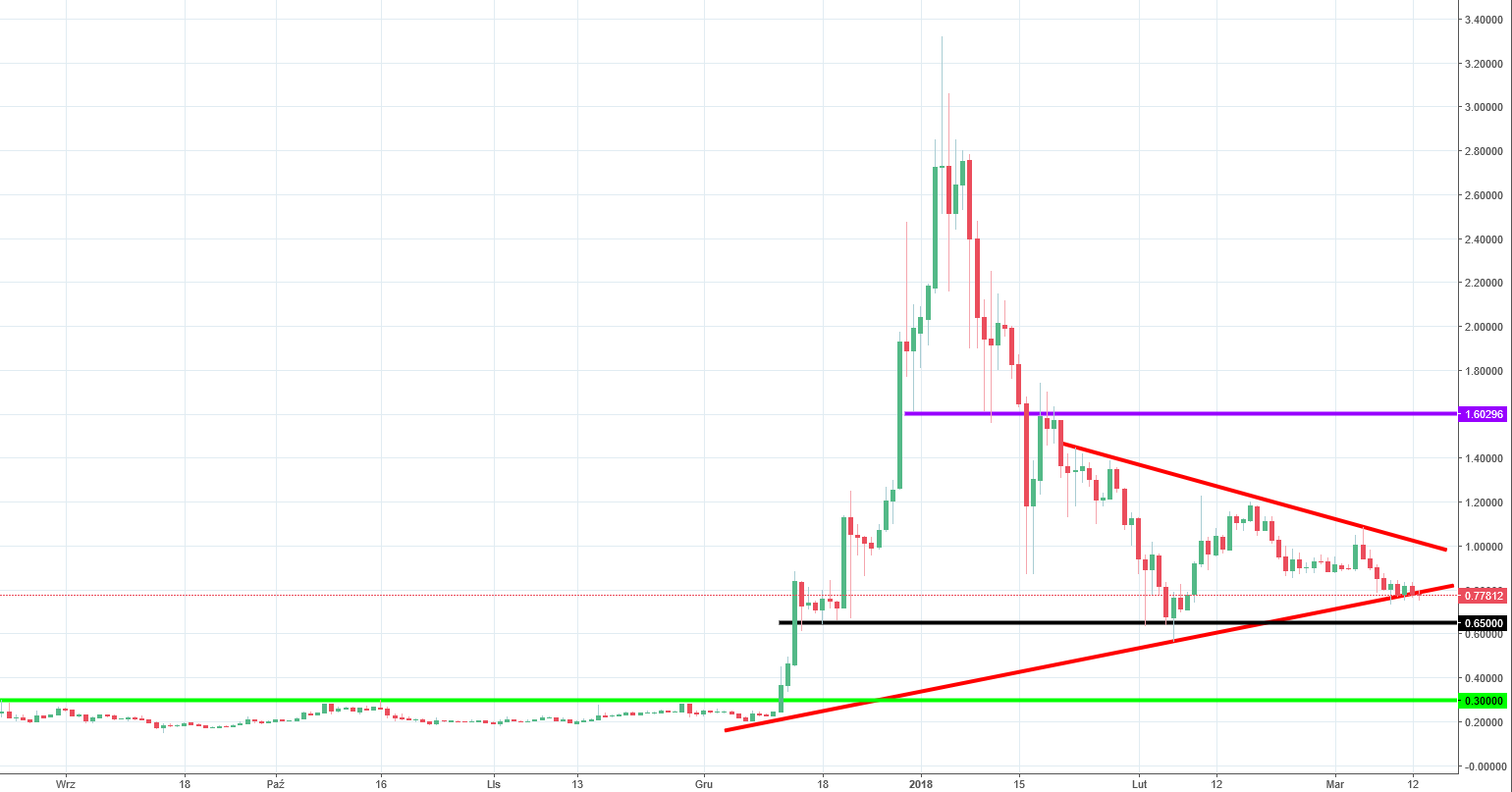 As for the potential targets for this drop, we do have two here: 0,65 (black) and 0,3 (green). Chances that we will get there in the nearest future are quite high, especially considering the global atmosphere around the cryptos and the scale of the recent reversal.