Risks of Cryptocurrencies and Current News About BTC Price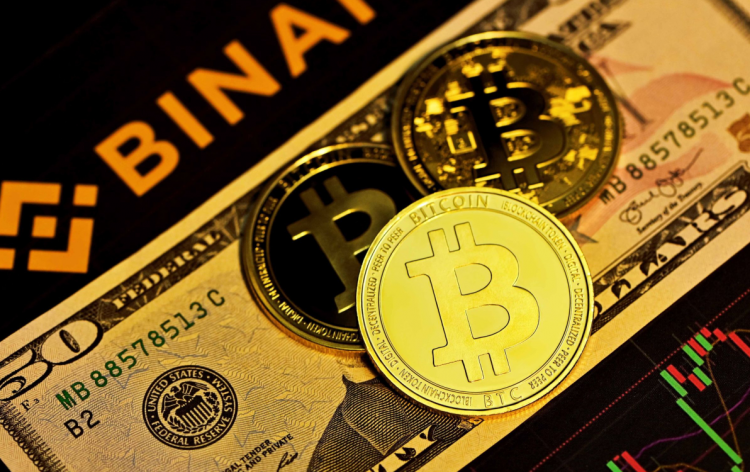 Bitcoin, the world's largest cryptocurrency by market capitalization, recently emerged from a prolonged period of bearish price action known as the "crypto winter." However, in recent months, Bitcoin has seen a significant resurgence in price, breaking through previous resistance levels and gaining widespread attention from both institutional and retail investors. Despite this bullish trend, there remain significant risks associated with investing in cryptocurrencies, including volatility, regulatory uncertainty, and security concerns.
Additionally, the cryptocurrency exchange Binance is currently facing legal challenges in several countries, with regulators cracking down on the exchange's alleged violations of money laundering and other financial regulations.
This article will examine the current state of the cryptocurrency market, the risks associated with investing in cryptocurrencies, and the ongoing legal challenges facing Binance.
Permanent Risks for Crypto Traders that Need to Be Considered
Crypto trading can be lucrative, but it also comes with significant risks that every trader needs to consider. While the crypto market has seen a lot of growth and development in recent years, there are still many challenges and risks that traders need to be aware of.
Volatility is the major risk of any digital currency. Cryptocurrencies are notoriously volatile, with prices sometimes changing rapidly and unexpectedly. If traders don't know how to take advantage of high volatility, they are more likely to face serious financial losses. Another risk associated with crypto trading is the potential for hacking and fraud. As cryptocurrencies are digital assets, they are vulnerable to cyber-attacks, with many high-profile exchanges and wallets having been targeted in the past.
Regulatory risk is also a concern for crypto traders, as many countries are still in the process of developing regulations and laws around cryptocurrency. Changes in regulations and laws can have a significant impact on the value and accessibility of cryptocurrencies, making it essential for traders to stay up-to-date on the latest developments.
Another risk associated with crypto trading is liquidity risk. The liquidity of cryptocurrencies can vary significantly, with some currencies experiencing long periods of illiquidity. This can make it challenging to buy or sell coins at the desired price, which can be particularly problematic in times of high volatility.
Lack of transparency is also another problem for this market. Unlike traditional financial markets, the crypto market is largely unregulated, which can make it challenging to assess the true value of cryptocurrencies. This lack of transparency can lead to market manipulation and false information, which can cause significant losses for traders.
In summary, crypto traders face several risks, including market volatility, hacking and fraud, regulatory risk, liquidity risk, and lack of transparency. While these risks can be significant, they can be mitigated through careful planning, research, and risk management strategies. Traders should always be aware of these risks and take appropriate steps to protect their investments, such as using reputable exchanges, diversifying their portfolios, and keeping up-to-date with the latest news and developments in the crypto market.
Current Background of Prices of BTC
Bitcoin experienced a 2.6% decline in the last 24 hours, dropping to $27K. This contributed to a 1.9% decrease in the total market capitalization of the crypto market, bringing it down to $1.14 trillion. The recent decline was attributed to the CFTC's lawsuit against Binance, which violated derivatives trading rules by operating without proper registration. Despite this, investments in cryptocurrencies increased last week for the first time in six weeks, reaching $160 million, the highest amount in the last eight months. Meanwhile, MicroStrategy has invested $150 million in Bitcoin since mid-February, buying 6,455 BTC at an average price of $23,238, bringing their total holdings to 138,955 BTC worth $4.14 billion.
As the leaders of the Group of Seven (G7) countries prepare to meet in May, they will discuss tightening regulations on digital assets worldwide. Meanwhile, venture capitalist Tim Draper is warning that new banks may collapse if the government continues to print money and raise rates, urging investors to have at least two cryptocurrencies and two accounts at different banks. Crypto-enthusiast DonAlt predicts a new bullish cycle for Bitcoin with targets set at $100K.
Coinbase is also considering launching a "flatcoin" linked to the inflation rate to reflect the cost of living. These events highlight some of the common and permanent risks that traders face in the cryptocurrency market, such as regulatory actions, market fluctuations, and inflation concerns.
By Lucas Bedwell
More content by Lucas Bedwell