When it comes to adopting blockchain technologies different parts of the world are taking different approaches. At these initial steps of the development, it might be crucial to get a head start. Appealing business and regulatory environment are likely to attract investment and projects that might play a crucial role in a country's development. Some governments are trying to incorporate blockchain technology in their financial sectors. Canada and Singapore are developing projects that will use blockchain for wholesale payments systems. South American countries have shown different approaches when it comes to cryptocurrencies. Countries like Bolivia and Ecuador have banned Bitcoin completely, while others recognize it as money. Some do not have a regulatory framework for it at all.
Banco Masventas, a bank in Argentina introduces a settlement system using Bitcoin.
A small bank in Argentina, Banco Masventas, partnered up with a Latin American exchange Bitex to offer its customers a new cryptocurrency settlement service. The new service will make international money transfers easier and cheaper. "The service allows you to reduce costs associated with international transfers as there are no international banks as intermediaries," – states a joint statement from the bank and the exchange. For international transfers, the commission will be 3%, plus a VAT.
As not many customers are familiar with the technology, an account representative will be available to facilitate the process. All customers with a current account are likely to already have access to the BTC settlement service.
Argentina is one of the countries in South America with a more lenient approach towards cryptocurrencies. Only recently, Bitcoin ATMs were installed across the country with the permission of the Central Bank of the Argentine Republic.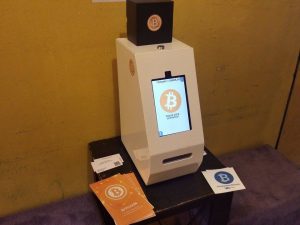 Chile might soon introduce regulation of cryptocurrencies.
Mario Marcel, the president of Chilean central bank, indicated that there might be some innovation coming with the regulatory environment in Chile. Main pretext for the changes is that regulation would allow the government to monitor associated activities and have better information on the market. "These activities could be developed under more robust standards and mechanisms, especially in terms of market transparency, consumer protection, and prevention of money laundering and terrorist financing." – Mr. Marcel said during a forum.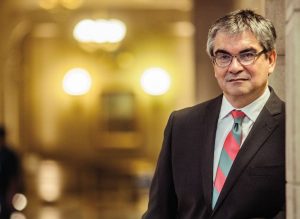 Up until now, Banco Estado has been very strict when it came to cryptocurrencies. It closed accounts for several crypto exchanges.
Regulating cryptocurrencies might seem like putting up barriers for involved businesses. In fact, it could be completely the opposite. With no regulation, there is no certainty and it is very risky to start projects. With a clear legal framework, businesses can plan knowing that their investments will be safe in the future. Introducing regulation might be a way to become more competitive when it comes to attracting investments.