Today we already talked about SALT, now time for Steem. What for, why I had to mention that here? The reason is the extraordinary correlation of those two cryptos! The price swings are almost the same. Both coins had suer important supports on the 3 USD and both of them broke it. To be honest with you, that is just the tip of the iceberg. Just check the chart of the SALT and then scroll down to see the chart of the Steem. Resemblance is uncanny, right?
The last time we mentioned this coin on the 1st of May and in the title, we said:
"As long as we stay above the 3 USD, we are good"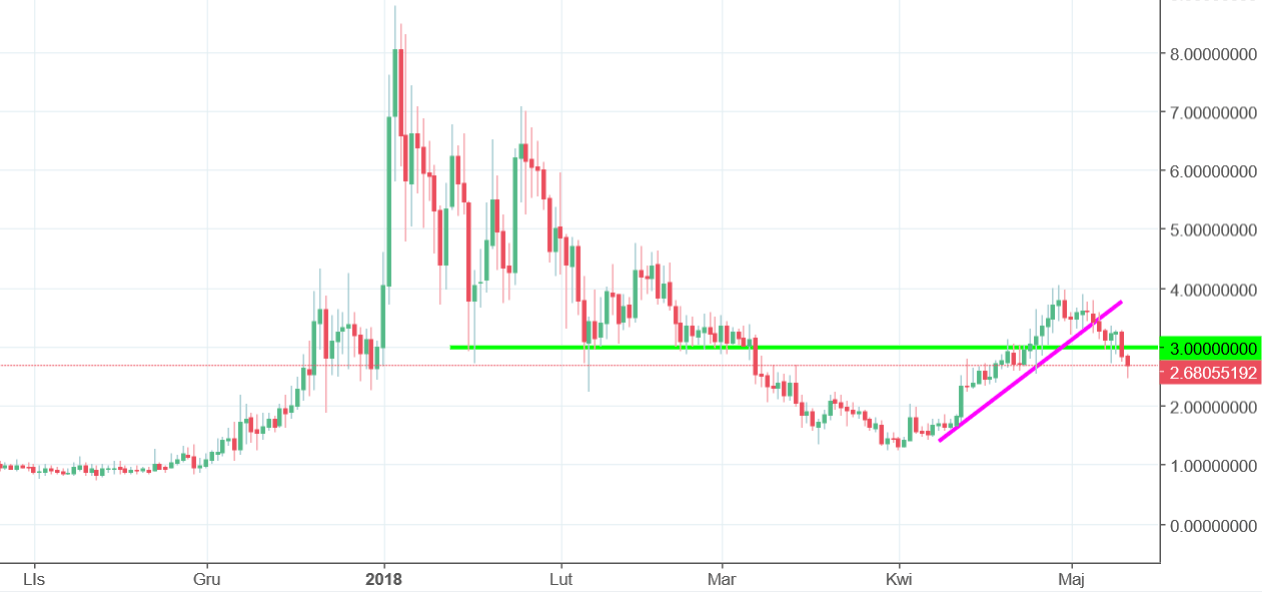 Well, as you could read in the first paragraph, we broke this support, so it means that we are no longer good here. On the 5th of May, Steem broke the dynamic support of the mid-term correction (pink) and yesterday – the horizontal one on the 3USD (green). Technically, that sorts out the situation and gives a green light for the sellers. As long as we are below the green area, the sentiment is negative and the short positions look like a more favourable option.