The next coin of the day is Zilliqa, previously mentioned by us also on the 25th of June (like Ontology). In that analysis, we were generally bearish in the long-term but we also saw a chance for a mid-term bullish correction aiming the down trendline:
"As for now, we do have a reversal and an initiation of another bullish correction. In our opinion, the price should get to the down trendline (orange), so we do have a short-term positive sentiment. What will happen next is not certain and to know that, we will have to wait for the price action on the orange line first. "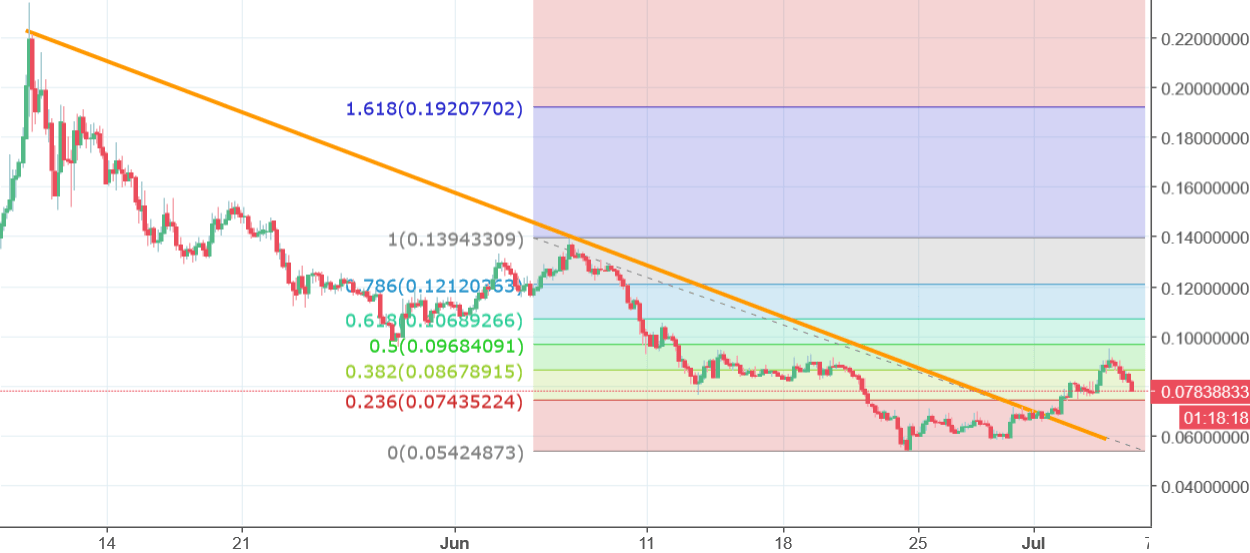 That is exactly what happened. ZIL reached the down trendline on the 1st of June but they did not stop on that and went much higher. On the 5th of June, Zilliqa reached almost 1 USD and it seems that this is the local top. When, we wrote the previous piece, ZIL was around 0.66 USD so You have to admit that it was a great call to buy.
What is the plan for now?
Price bounced from the 50% Fibo and broke the 38,2%. That means that the bullish correction is over. We can see that also from the today's performance: ZIL is down around 10% and we just started. In this case, the sentiment is negative and we should see a further decline.