Argentina's recent economic policy was aimed at stimulating economic growth by opening up to the global financial system. Unfortunately, this also meant that investors were as likely to pull the capital from the country, thus forcing the national currency to depreciate and lose a quarter of its value. To aid the falling peso, the central bank was forced to raise the benchmark interest rate three times in eight days. A week ago the interest rate stood at 27.25%, it was later increased to 30.25%, then to 33.25% and eventually to 40%.
These issues do not bode well for the economic policy chosen by President Mauricio Macri. Incumbent government is trying to reverse the protectionist policies of Cristina Fernandez de Kirchner. President Macri has promised to reign in the inflation, facilitate the free flow of capital, lower tariffs and so on.
Increasing the interest rate might stifle the growth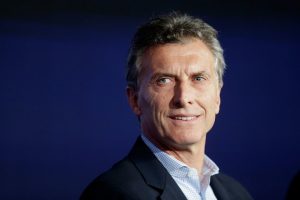 Higher interest rate attracts capital and it is only natural that the demand on peso would recover. On the other hand, higher interest rates also mean less investment in projects and lower spending, so it might be hard for Argentina to achieve higher growth rates. In addition, the growth might be affected negatively by government's pledge to reduce spending. The government lowered its primary budget deficit goal from 3.2% to 2.7%.
About ten days after the interest rate hike the peso continued to lose its value. The government asked the International Monetary Fund for a "high access stand-by arrangement"; as it had to sell an estimated $800 million worth of reserves to drive the interest rate up. Any negotiation with IMF could be harmful to the incumbent president. Argentinian population holds IMF responsible for the financial vows of the late 90s. IMF plans to discuss these issues on Friday at an informal meeting.
The latest effort of the government, to sell off $5 billion on the spot market seemed to have stabilized the currency.  On Tuesday peso closed 3.73 stronger, which was the first gain for the currency in a week. Once pegged to a dollar, now Argentina's peso stands at 24.10 per U.S. dollar. We still have to see how the government's efforts help stabilize the currency for good. For now, the fluctuations in interest rate may present opportunities or threats to many traders.