USDCAD from our previous analysis is showing some cracks and traders can slowly start to think about the trend reversal there. Is that also a thing on the Dollar Index? Previously, we mentioned this instrument on the 21st of November and we were kind of optimistic:
"That can give us a head and shoulders pattern, which may be very negative here. As for now, that is just a bearish dream as for the proper signal, we need to see the breakout of the neckline. As long, as we stay above the blue line, the sentiment is positive. "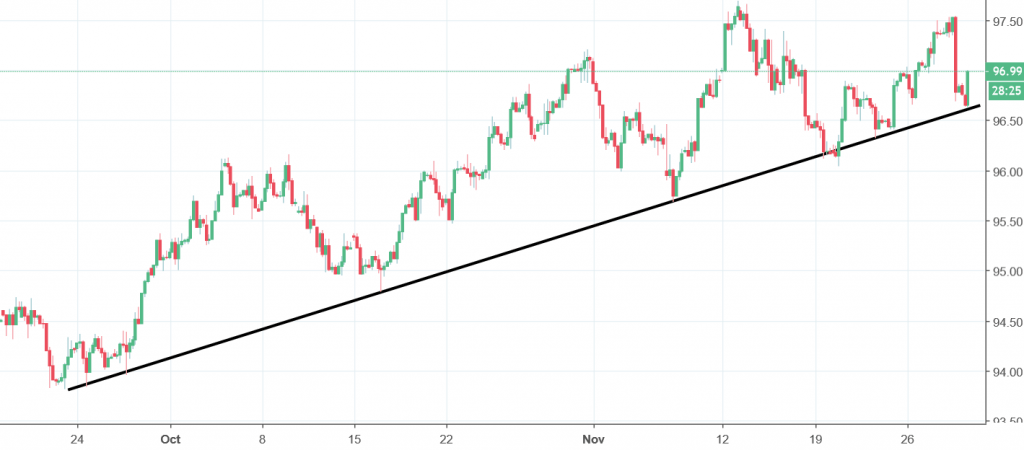 That was a great mid-term call. Till yesterday, the price was climbing higher. Only till yesterday, as on Wednesday the price reversed sharply and tested the neckline again. The right shoulders was slightly modified but according to my understanding of the technical analysis, that is still a legitimates shoulder. Another contact with the neckline brings us a bounce, so the black line worked again. Sweet, at least we know where the proper support is!
Thanks to this, you know how to trade it. As long as we are above, we do have a buy signal. DXY closing a day below, will be a signal to go short and to be honest with you, quite a strong one.