On Thursday, the head of European Central Bank Mario Draghi was speaking at the press conference regarding the bank's policy. The president of ECB emphasized that the bank is going to implement the quantitative easing program in case of the negative growth outlook for the euro area. In other words, the European Central Bank might enhance its asset purchase program for the upcoming months.
However, what was quite unexpected from the ECB was the decision to keep the interest rates unchanged. The major refinancing rate is still zero, and the marginal lending facility rate happened to be 0,25% as earlier.  As for overnight deposit rate, it is still on the negative level of -0,40%.
It seems that Mario Draghi has simply downplayed the significance of the surging inflation in the euro area. Just to be more specific, the annual rate of euro zone inflation rose to around 1.1% in December. This is the highest figure noticed in the last 3 years. The ECB head has commented on the situation by saying that the inflation is on the low-key level. As turned out as well, the jump in the inflation rate was mainly caused by the energy prices.  In turn, Mario Draghi assured that the energy prices will further be attentively monitored.
A relatively reluctant attitude towards the growing inflation created an extra pressure on euro. That is why EUR/USD pair fell below 1,06 within a day and then rebounded to 1, 0616. What's more, the European currency was weaker against the pound sterling. EUR/GBP was down approximately 0,57% at 0,8622.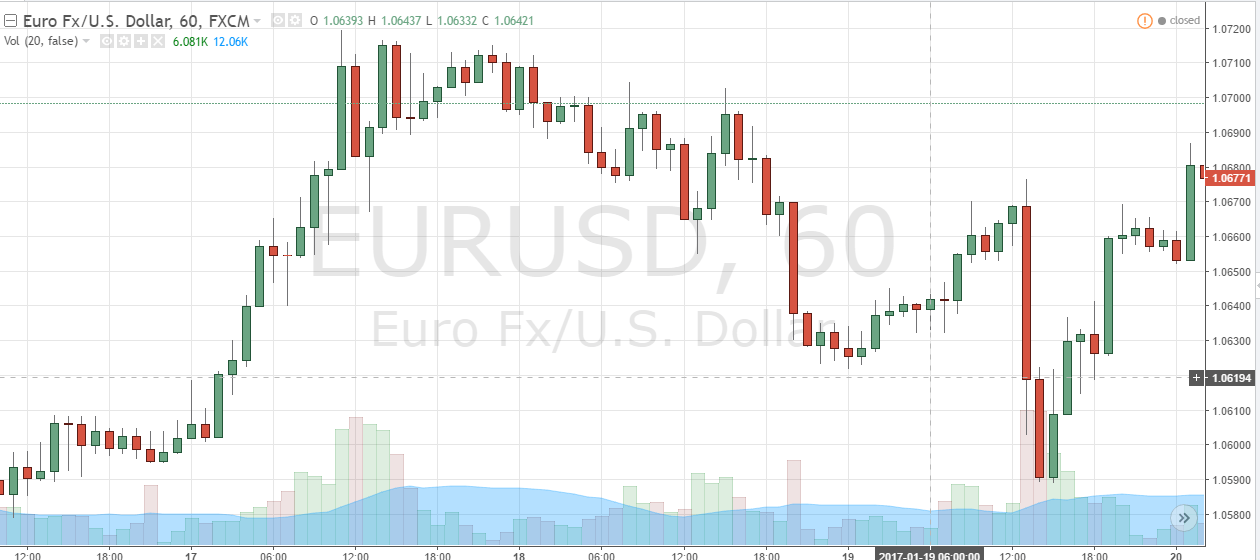 The impact of dollar on the European currency
Indeed, the announcements made by Draghi were favorable for the US dollar. In fact, the dollar index experienced gains right before the news conference.  After Janet Yellen speech on Wednesday, the DYX rose about 1%. The Fed reiterated about the intentions to raise interest rates this year.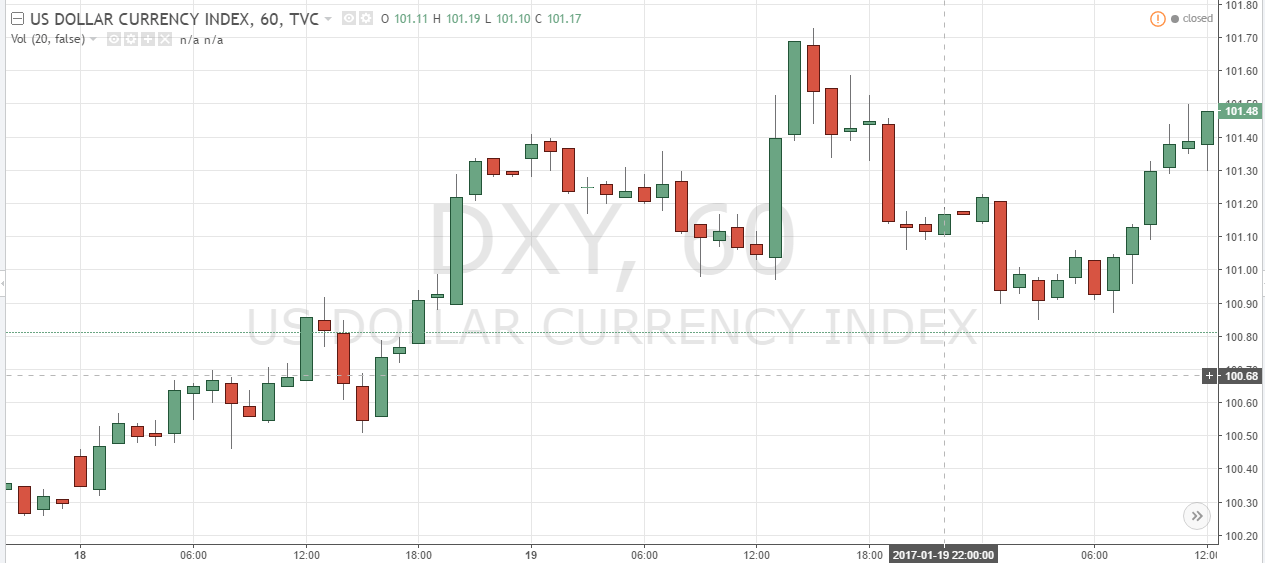 It is also important to mention the impact of the US Labor Department report. The jobless claims have dropped to its lowest levels in last decades – 234,000. On top of that, the US Commerce Department informed about a confident growth of the housebuilding. The positive reports created a new support for the greenback.
As everyone was patiently waiting for the Trump's inauguration, Draghi was asked to give his opinion about US president's rhetoric about EU and euro. The ECB chief said that he will not make any evaluations until more light is shed on the next US economic and fiscal policies.