Not that long ago we've decided to host a contest for the users of our website and give away $1,000. The only thing our users had to do was to provide us with his/her email address. Moreover, one could acquire several entries through various means of engagement. Thus, the contestant could initially send the application three times maximum, however, if s/he invited a friend to participate in a contest, or shared a link on Facebook/any other social media, the number of possible applications was increasing.
Below you may see the number of participants, as well as the number of real entries:

Who's the winner?
Now the contest is over and the winner is chosen. And the winner was kind enough to share his feelings and thoughts about him winning the contest.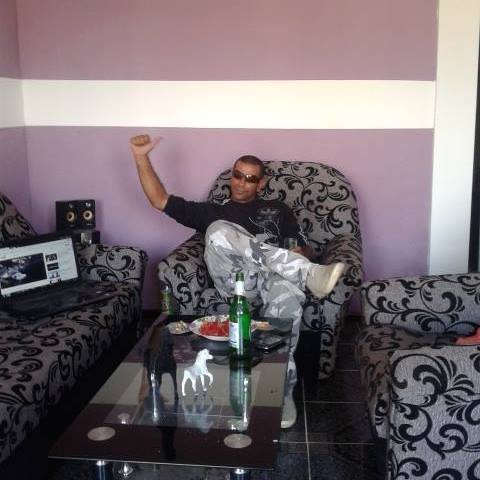 Hi Marian, first of all, congratulations on becoming a winner of the contest. How does it feel?
Hello! Well, I might say it is truly wonderful to experience such luck in my life. I won $1,000, of course, I am happy about that!
Awesome, could you, please, let us know a bit more about yourself? How old are you, where are you from, what's your occupation and so on?
My name is Marian Darinchov and I am currently living in Bulgaria. I was born here as well.
Great, and as you recently won $1,000 in the ForexNewsNow.com's New Year raffle…we were curious, how did you actually find out about the raffle?
I am a constant user of your website. As I am interested in the cryptocurrency, I try to keep up with the latest news. Your website is a great source to obtain those, as I think. Therefore, I just saw the publication about the raffle the other day and decided to participate.
Have you ever participated in other raffles, how did it go?
No, I haven't actually. That was the first raffle I took participation in. That is why, partly, I was so impressed by the fact that I became the winner.
How about FX, have you ever tried trading? If so, how did it go for you?
No, I did not have an experience of trading yet. I was trying to gain enough knowledge for that first. That is why I am trying to visit your website every day.
How did you feel when you found out that you are the winner?
My family and I, we felt so grateful and really surprised. Never in my life could I imagine that I will win a $1,000 contest. Especially from such a big company like yours. Sometimes, it just might seem fake and unreal to actually win something, but here I am, receiving $1.000 from you, guys!
Did you have thoughts that it is a scam and you will never see the prize?
As I mentioned previously, there still was a bit of doubt whether the contest and the prize are for real. It is just how it sometimes happens in life. We all have trust issues from time to time. But I still decided to try out the fortune and did not regret that!
What will you do with the money?
I didn't decide yet, but as I have three children, that money will most probably go for their needs.
Thanks a lot! Seems like a great start of 2019 for you and we hope the year will get even better. Is there anything else you'd like to share with our readers?
Yes, I would like to encourage them to participate in the contest and believe that they deserve to be the winner. Not only during the raffles, in general. And I would like to thank ForexNewsNow.com one more time for such an amazing gift for me and my family!
Even though the contest is already over and a winner received his prize, you can still get $30 at XM and start trading straight away. We really want to encourage you to step out and start doing what you wanted to do for a long time!
Here you may get a $30 preloaded account
To apply for the XM welcoming bonus you need to go through several easy steps. Firstly, you need to provide your name, surname, an identity document, country of residence, phone number, E-mail address, as well to choose the preferred language out of 25 provided on the website. Then you need to choose between using MetaTrader 4 or MetaTrader 5 as your trading platform type. The account type shall be chosen as well. There plenty of accounts available like micro, standard, XM zero, XM Ultra low micro, as well as XM ultra-low standard. It's up to you which one to choose.
You will also be asked to provide the date of birth, address, and answer a couple of questions like if you are a US citizen or not, what is your current employment status, etc. An email with the request for confirmation will be the last step of the registration process for you. After that, the ID and password will be provided to you.
For even more information regarding the details, requirements, withdrawal rules,  and many more, you may check out for more details here.