Amun AG, a Swiss fintech company, announced on Tuesday that it has finally received approval from the Swedish Financial Supervisory Authority (SFSA) to expand its operations across the European Union countries.
Amun AG is currently offering exchange-traded products (ETPs) that are rather backed by single or basket of cryptocurrencies. There are now ten of its products listed on SIX (Swiss stock exchange) and seven on the Boerse Stuttgart (a stock exchange in Germany).  Among AG's ETPs are mainly backed by Bitcoin, Ethereum, Tezos, and Binance Coin.  The total value of all crypto-based ETPs equals $55 million.
ETPs are investment products listed publicly that can be traded like any other securities. However, apart from that, the companies launching those are obliged to back the products by reserves of the underlying assets. Amun, in turn, decided to partner up with Coinbase Custody to store all the digital assets that would back its crypto products.
Ophelia Snyder, president at Amun, has commented in one of her previous interviews:
"Our mission is clear and that is to help investors more safely, cost effectively and easily invest in crypto asset classes through our crypto ETPs. We are very fortunate to have finished this process within 4 months of its consultancy period."
Deal obstacles
After Amun received official approval from SFSA, according to the European laws, it can start conducting business in any country of the EU.
CEO of Amun, Hany Rashwan, said:
" gives us wide access to sell directly and market directly to basically all retail in Europe."
The company now has to contact and approach each exchange in different EU countries and attempt the listing of their products. Even though it is yet unknown which exchanged are eager to list the Amun's ETPs, the CEO of the company announced that three major exchanges in the EU countries agreed to place listing on their platform within a next year.
Amun AG company profile and previous projects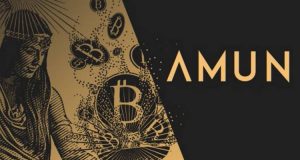 Not that long ago Anum AG and Sygnum decided to launch a digital asset index for the Internet of Value – the next-generation Internet.
That is the very first index that is using a fully rules-based approach to track native blockchain protocol tokens. These might include Bitcoin, Ethereum, EOS, Binance Chain, Cardano, and NEO. Those are the protocols that represent the potential building blocks of the digital asset economy of the future.
Hany Rashwan, the co-Founder and CEO of Amun, mentioned:
"Our mandate is clear; to pioneer and deliver innovative and convenient digital asset indices via ETPs. This partnership with Sygnum further demonstrates our commitment to supporting the digital asset industry in these dynamic and exciting times. We are thrilled to be working with the first digital asset bank and our collaboration with Sygnum in delivering this unique risk-managed vehicle in a regulated framework."
The main points about ETP
Exchange-traded products (ETPs) can be divided into three main types:
ETFs (or exchange-traded funds) track bonds, shares, interest rates, or currencies
ETVs (or exchange-traded vehicles) are in a certain way similar to ETFs but the most prominent difference that sets ETVs apart is the fact that those funds track commodities. However, in both of those cases, the funds buy the asset and investors, in turn, buy a share in this fund
ETNs (exchange-traded notes) are quite different from the two previous ones. They are unsecured debt issued by an underwriting bank. Those are usually linked to the performance of the particular market benchmark like
Benefits of trading ETPs
Firstly, when trading ETPs, you are able to 'combine what would otherwise be several trades in a single transaction.' As mentioned above, there are several types of ETPs that are all parts of one.
Next, you can trade at any time during market hours due to the continuous pricing on the stock exchange.
Moreover, ETFs (sub-type of ETPs) have the same level of flexibility and transparency as shares and other financial tools do.