The US-China trade war is having visible effects on the stock market as the Asian stocks see a decline for a third consecutive trading session. Nikkei 225, an index for the Tokyo Stock Exchange is down 0.69% at the time of writing, while MSCI's index of Asia-Pacific stocks excluding Japan is down over 0.7%. Shares of Shanghai Stock Exchange declined 0.9%. The latter seem to be more susceptible to the worries of the trade war as last month they shed 5.3% and now stand at a two-and-a-half year low. Although some attribute this decline to the US Market Holiday on Monday, there are others who think that the investors are growing wary of the escalating tensions between the US and Chinese administrations.
US Stocks seem to be fairing better with Nasdaq gaining over 5.5% in August and some of the companies experiencing extremely large growths. For example, Apple, which recently reached a market capitalization of over 1 trillion, gained 20% last month, which is the largest rate of growth for the company since 2009. These gains could be attributed to a strong economic performance. With a release of new data, like the employment report which is set to be revealed this Friday, the stocks could see an even further uptick. Norihiro Fujito, the Chief Investment Strategist at Mitsubishi UFJ Morgan Stanley Securities commented on the issue saying: "U.S. shares and only a handful of countries are likely to continue to attract global funds".
The concerns about the possible escalation of the US-China trade conflict are growing
The period allotted for public consultation on Donald Trump's new trade plan ends this Thursday. The President of the US has commented that a round of new tariffs on Chinese products would be introduced soon after. These tariffs, which could cover $200 billion worth of Chinese imports, would be in addition to the tariffs on $50 billion worth of goods already introduced. Naturally, the Chinese government isn't expected to sit back and accept the tariffs without and reciprocal actions. "It looks almost certain that (U.S. President Donald) Trump will impose 25 percent tariffs on $200 billion worth of imports from China," – commented Mr. Fujito from Mitsubishi UFJ Morgan Stanley Securities.
These tariffs are damaging for many companies across both countries as well as the global economy, which is why many investors are seeking safe havens for their funds and could possibly divest from the stock markets, which are liable to large price swings during recessions. Shenshen Wan, who is a strategist at Tokai Tokyo Research commented: "The markets tend to think ahead. After the tariffs on $200 billion of Chinese exports, they will worry what can come next. Unless the trade war anxiety is dispelled, you cannot rule out the possibility of shares falling further."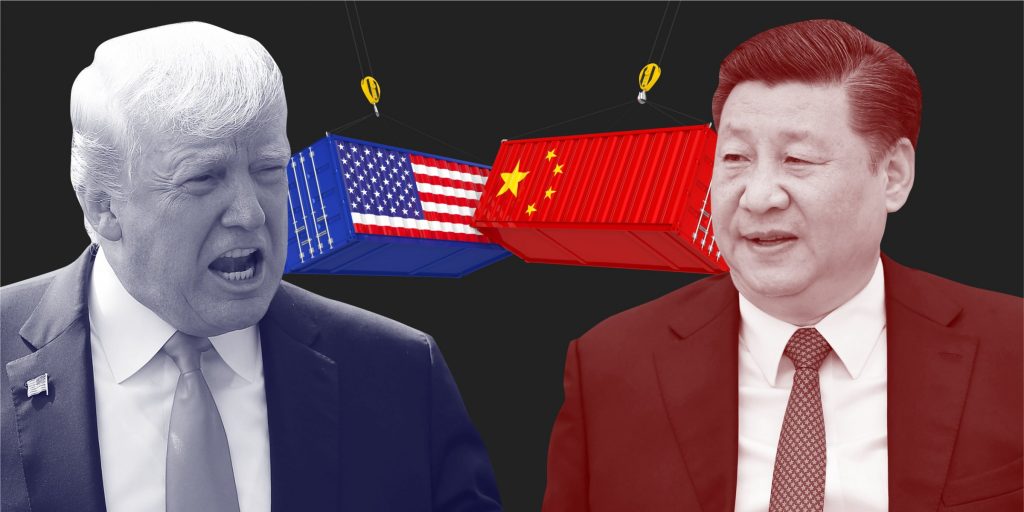 Another fact supporting the argument that the concerns regarding the trade war are growing is the flow of money to the assets that are considered safer by the investors. The Swiss franc, which is a stable currency that many seek when they expect economic uncertainty has seen large increases as franc to dollar hit a four-month high and franc to euro rate now stands at a one-year high of 1.124 per euro.
It is yet uncertain how the future of the trade conflict will unfold. While there has been a talk of reforms, many pundits expect the US to go through with the introduction of new tariffs. "Remember the previous stage when they authorized $50 billion worth of imports: They started with $34 billion and later they added another $16 billion. So here, let's say they authorize tariffs on $200 billion of imports, maybe they'll start with $20 billion," – Mr. Lester commented. He also commented on the possibility of an end to the conflict, saying that the Trump administration would have to see some damage to the US economy to change their path. "My sense is that, until there's some hiccup in the U.S. economy, the Trump administration believes its strategy is working and they're going to stick with it," – he commented.