When it comes to mining cryptocurrencies, we hear a lot of success stories about how people are earning hundreds of dollars a week by a simple investment. With success stories, businesses that might want to take advantage of gullible and enthusiastic investors looking for quick ways to get rich start to appear. Cloud mining companies may belong to the latter, or they might offer their customers easy and convenient ways to invest in mining.
The process of mining is fairly simple. Investors purchase a computer system with a computing power, that starts to work on a "puzzle", to put it in simple terms. Once a miner finds the answer to the puzzle, it gets a reward in the form of cryptocurrency. The likelihood of finding the answer depends on the computing power, or "hashing power" as you have likely seen it referred to. Different miners have different hashing power, which is measured in Gigahertz per second. Costs of owning a miner include the initial cost of the hardware plus electricity, maintenance, and cooling costs.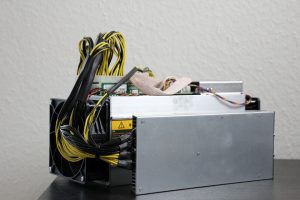 Although this process sounds simple, not everyone with the money to invest prefers to go through this process. This is where cloud mining comes in. There are companies that own miners and sell hashing power to people around the world. Investors can purchase hashing power for a certain fee and earn rewards. Rewards in case of cloud mining are likely to be less as they have to be split with providers.
Cloud mining should not be confused with web mining, which is the process of mining through the web browsers of website users.
Beware of the scams!
The vast majority of companies offering cloud mining services are Ponzi schemes aiming to defraud investors. These companies do not own actual miners, but rather distribute portions of new participants fees to old ones to show returns and attract new customers.
In 2015, U.S. Securities and Exchange Commission found GAW Miners guilty of collecting investments that would never show returns. The company sold millions of worth of these products without owning any mining operations.
Tried and tested cloud mining companies
These are the most trusted cloud mining providers in the industry:
Genesis Mining
Founded in 2013, Genesis Mining has mining operations in Iceland, where electricity is relatively inexpensive. The company offers services for most major cryptocurrencies with an attractive feature to reallocate computing resources to either at any time. If a customer suddenly decides to mine Bitcoin instead of Litecoin, they can do so instantaneously.
Hashnest
Bitmain, a mining hardware manufacturer that also operates one of the largest mining pools – Antpool, founded Hashnest in 2014. It has most of its mining operations located in China.
Hashing24
Operating since 2016, Hashing24 partnered up with one of the biggest names in mining – Bitfury. It offers customers contracts for 36 months. An interesting feature is a demo version that allows customers to simulate investment in Bitcoin mining contract.