The Forex market is rife with fraudulent activities and unscrupulous brokers that would not hesitate to rip you off. This situation has become so dire every financial regulator is trying to figure out how they might tame the industry. The main problem is that giants like the Forex market are hard to bring down, and this is the world's biggest financial market by transaction volume.
Instead of hoping for a day when these fraudsters are brought to heel, you can learn to spot them from the crowd. The worst of them won't even be obvious, but if you manage to get some of the most crucial Forex elements right, it should be pretty easy for you to spot the majority of them.
One of the more suspicious Forex brokers that we're going to take a look at today is Libertex. And let's not waste any more time and go straight to the review, shall we?
What does the brief overview tell us?
Let's start with a brief tour and check the very basic indicators first. One of the most apparent signs of an unscrupulous broker is in the basic structure of the company. An honest broker will keep their structure simple so that potential clients can understand and regulators can monitor. In case you're wondering, whether Libertex is regulated or not, the answer is: it depends. Yet it's how the company is structured, though, that should make you question its credibility.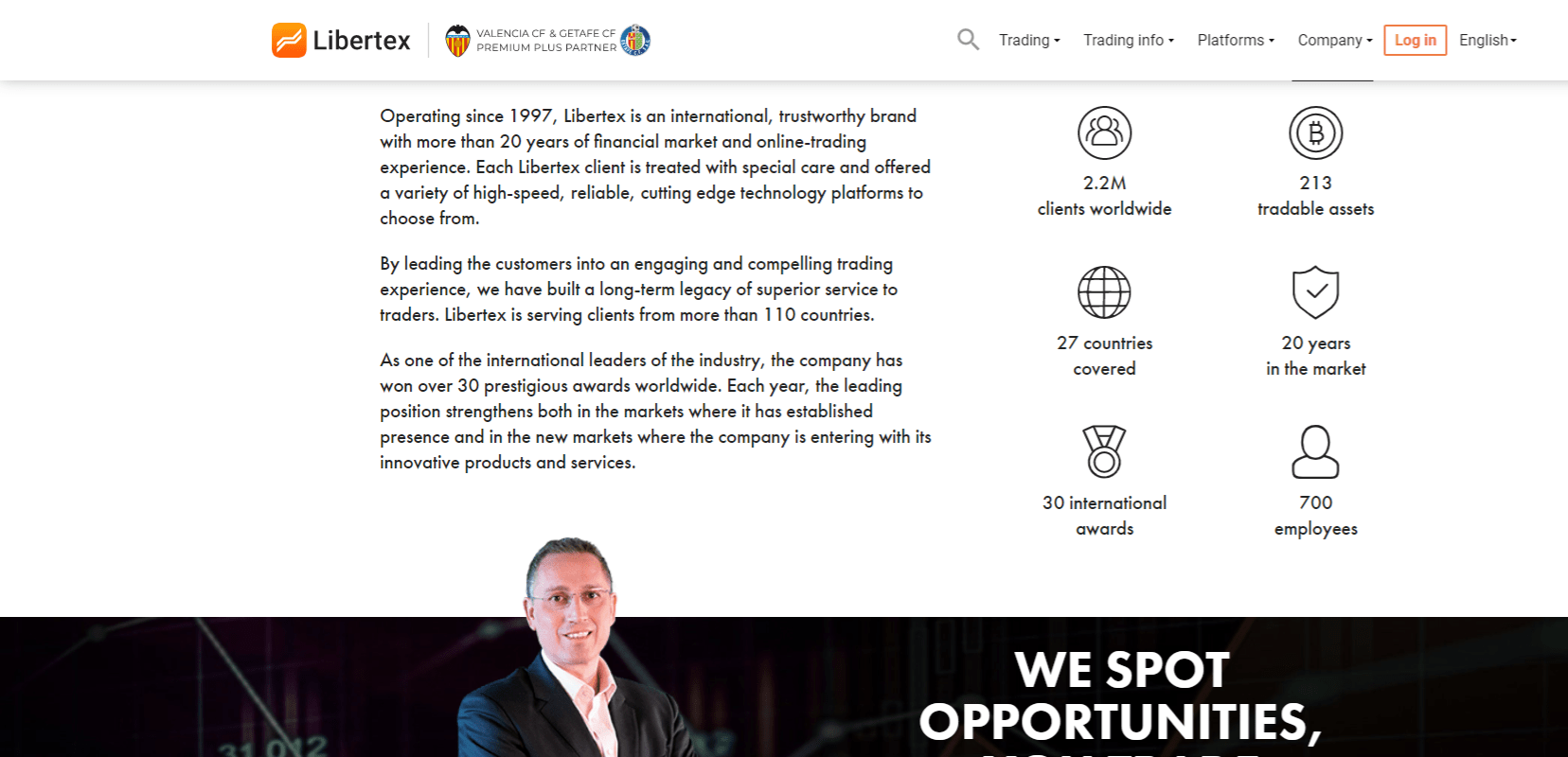 Libertex Forex broker is the brand name used to offer securities in Forex, commodities, stocks, as well as CFDs on all of those assets. Libertex is also the trading platform used for the trading cryptocurrencies. There are two domains, libertex.com and libertex.org created for the same brand.
The company that is licensed varies depending on the region. Indication Investments Ltd. (liberex.com) is licensed by CySEC (Cyprus Securities and Exchange Commission) under license number 164/12 for operations within the EU.
Operations in other countries are not overseen by any other regulators, all these subsidiaries operate under the ForexClub Group (libertex.org) umbrella and, in many cases, are registered in Saint-Vincent and the Grenadines.
Considering the scale of operations of the second domain, the libertex.org, we can make some subsequent deductions ourselves. One of the most apparent conclusion is that the broker tries to expand its reach as much as it can. And since the ForexClub Group has no effective licensing from any regulating body, the scope of activities is virtually unlimited for Libertex.
So, is Libertex legit? It certainly looks like it wants to look legit because it has the appropriate licenses to operate in the EU. However, Libertex ForexClub boasts of operating more than 100 offices around the world from Asia to Latin America and most of those operations are done through unregulated companies.
Also, it is important to remember that numbers and sizes don't matter, and you shouldn't be intimidated. Haggai Carmon is a lawyer who fights white collar crimes, and he states that fraudulent companies are layered in a manner similar to world-class money launderers.
Company reputation
To know how other traders feel about this broker, we need to look at the Libertex reviews from various sources. Of course, there isn't a single broker in the world with a perfect record, even among those that are genuine, but Libertex has less than favorable reviews. Many of their past clients complain about the broker's services, which is usually a sign of why Libertex should be avoided.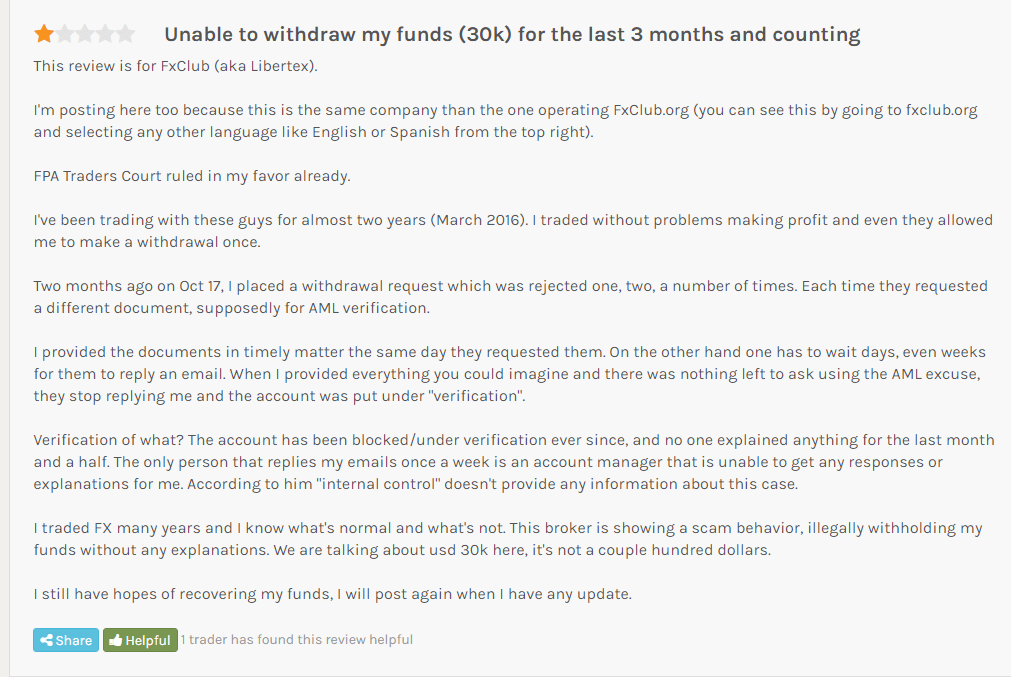 Also be careful where you get your information. Some broker review websites cannot be trusted for accurate information. Think about it, what would stop a fraudulent broker from posting positive reviews about themselves? The best sources of broker reviews will check the IP address from where the review originated as well as verifying the reviewer's details and information. From our thorough research, Libertex rarely got any rating above 3-stars, which is not encouraging.
For example, if we take a look at the image depicting the comment posted on Forex Peace Army, we can clearly see that the broker is trying hard to paint itself as a credible Forex service provider, and whenever it finds the right time, it strikes hard. For this example, the client had a two-year-long experience with Libertex, having used its tools and platforms for a long time. And the client had the impression that his broker was as credible as it can get. But when they wanted to withdraw their funds, the broker made pretty unfounded requests not to allow them that.
Trading terms and conditions
Finally, let's talk about the trading terms and conditions, because, after all, that's the most interesting thing for the majority of traders.
The first main indicator when considering Forex, as well as other asset trading, is the leverage. With the help of the leverage, traders can increase their positions with smaller deposits and yield much higher profits.
Libertex offers 1:600 leverage to its clients. Now, just to make it clear how big of a number that is, let's take a look at one example: let's say you deposit a sum of $1,000 (which is the minimum position size you can open). Normally, your profits would correspond to that position, and they probably wouldn't be significant in any manner.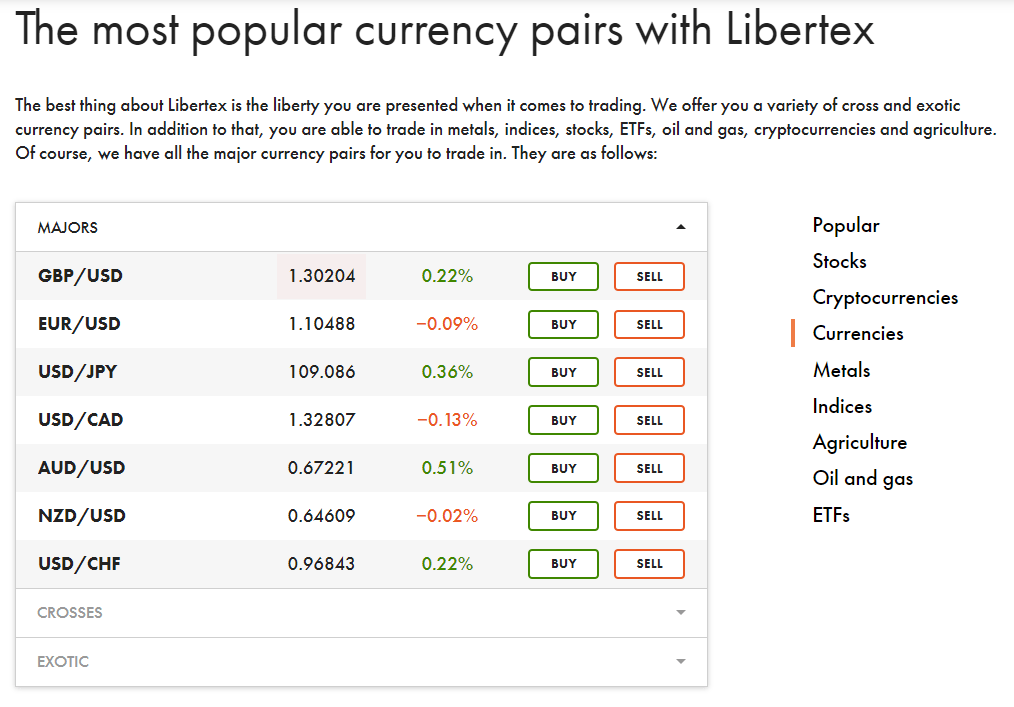 Now, if you were to use a 1:600 leverage, your deposits would be increased 600 times. Yes, x600! This means that your $1,000 deposit would actually become $600,000 in size. And profits, too, would be increased 600-fold.
And while this prospect seems overly exciting, you should be aware of dangers accompanying this tool as it'll increase the prospective losses as well. However, a more pressing issue is that the broker seems to be boasting with its massive leverage ratio, when the market average is just 1:200. It's as if Libertex is trying to attract the clients at any cost.
Another indicator worth noting is spread. And interestingly enough, there aren't any. The broker uses commission fees of 0.006% in the least. Now, some traders might think that no spread is beneficial to their trading, but the fixed commission is probably much worse because then there's no way of further minimizing the service payment for the broker (which would be possible in the case of spreads).
So, the main idea of this review is to try and avoid the Libertex scam, and that is possible if you're keen to spot the red flags. As mentioned before, they will not be obvious. I fell into a few scams myself, but the key is to listen to reliable sources of information and learning from your mistakes.