Currently, a vast number of the FX and CFD brokerages is available within the European Union, Australia, GCC, and other geographies. However, for over a decade, US Market has been allowing only a limited number of the brokers to service its residents, and this has led to quite a few unregulated brokers appearing on the offshore territories and servicing the US customer base. Previously, we were reporting on JAFX – an offshore company that serviced US clients for a few years – and now has disappeared without any sign.  And today we would like to warn you about EagleFX scam company – another offshore entity that is designed to provide financial trading services to the US clients without any regulation. In case you are interested about learnings more about the company, then navigate to our EagleFX review right now.
What is EagleFX?
EagleFX is a newly launched company, it does seem that EagleFX has been operating since the summer of 2019. The company is registered at 8 Copthall, Roseau Valley 00152, The Commonwealth of Dominica, which is clearly a shelf address. After conducting a little research, it became obvious that the same address was used by a few other frauds similar to EagleFX scam, including:
OPTIONS TECH LIMITED
CryptexMarkets
UnitedMarkets4You
Gamma Investment Corporation
Below you may find a review of one of the customers of a company registered at the same address: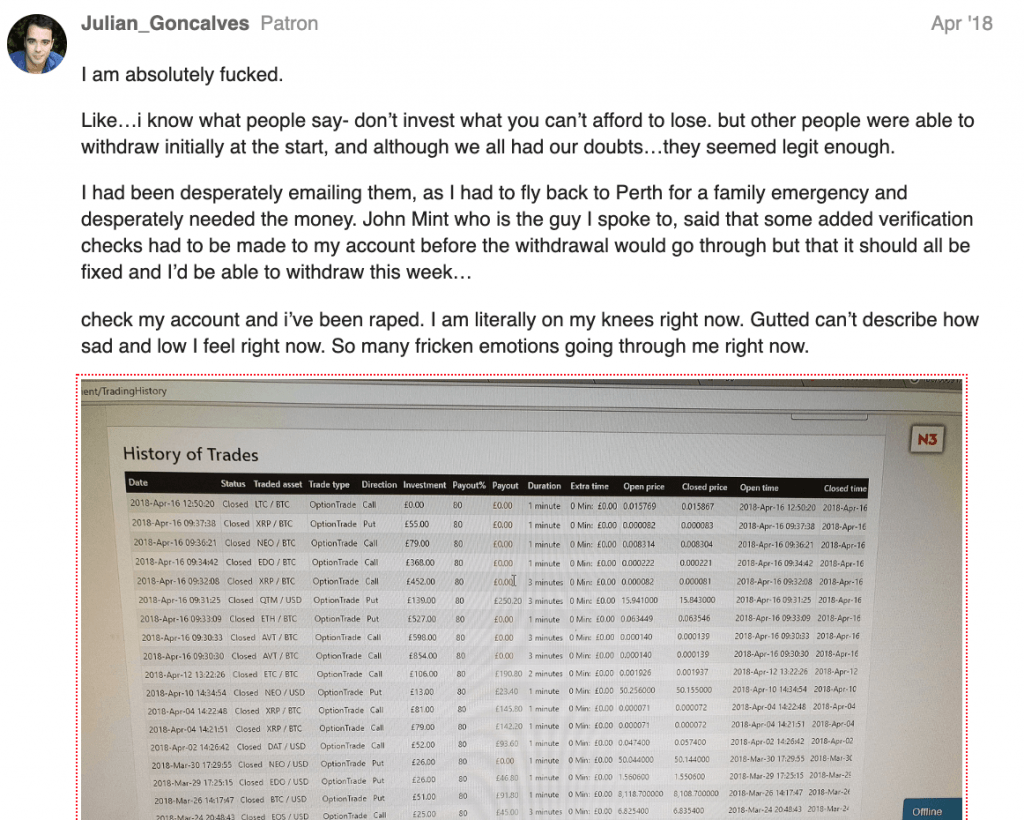 Are EagleFX and JAFX the same thing?
While we were unable to come up with the bulletproof data that EagleFX fraud and JAFX scam share the same roots, we were still able to find some similarities. Even if the companies are owned and operated by different people, it still means that the "nature" of their business (which is to scam the aspiring traders) is the same.
#1 Tradable assets
At this EagleFX review, we found out that the company is offering to trade on FX majors and cryptocurrencies. This is is pretty much the same offer that JAFX used to have. In most of the cases, this would not mean that the company is the same, but it would rather show us that the technology supplier is the same company.
#2 Website look and feel
This is where things get much more interesting. JAFX website and EagleFX.com actually seem to share the navigation, color scheme, and the overall look and feel. Just compare for yourself: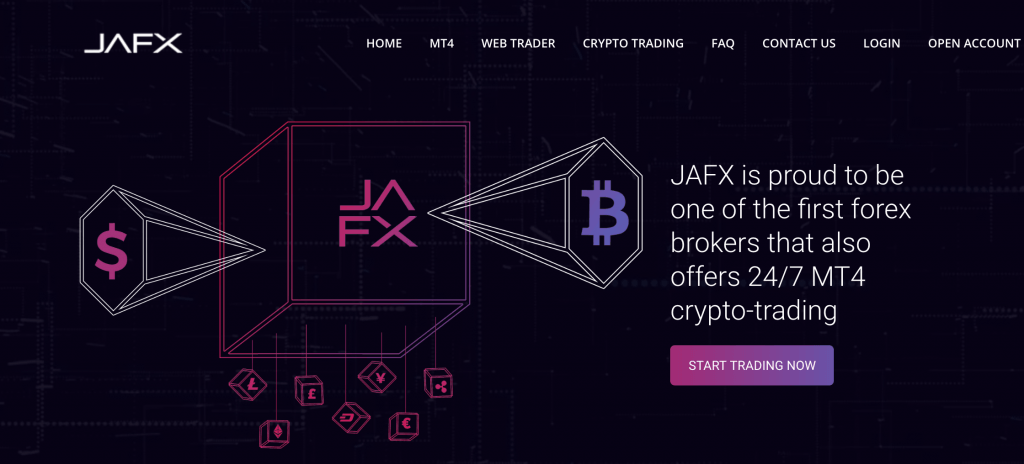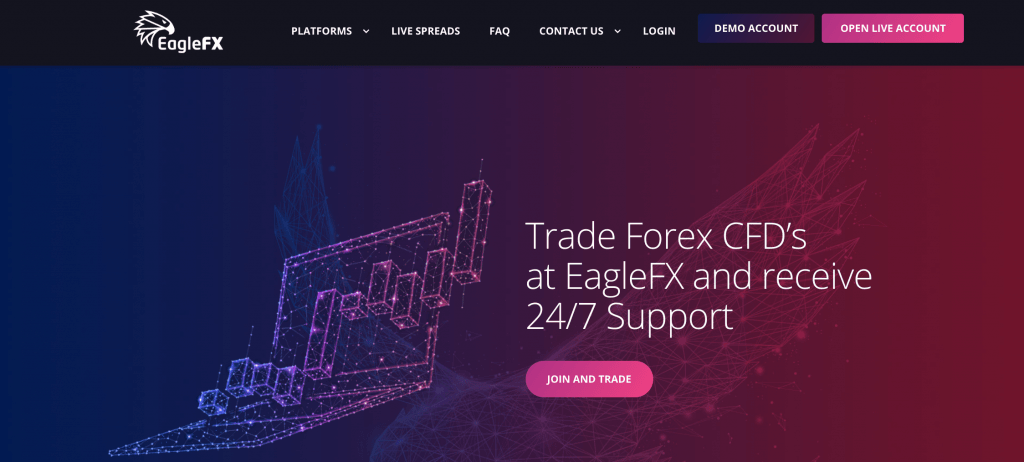 #3 Website files
When it comes to designing the websites, there are actually many websites that share similarities – usually, those are the best practices as the Website Owner 1 can copy a useful feature from the Website Owner 2. However, when malpractices are present across multiple websites it would rather mean that these websites are operated by the same company.
Both JAFX and EagleFX websites do not host an MT4 webpage. Rather than that, clicking on the MT4 for Windows would download a file on your machine. This is not a userfriendly practice, and surprisingly it is present at both JAFX and EagleFX websites:

Needless to say, the setup files are named the same way for both of the brokers.
EagleFX scam summary
Traders, be warned – EagleFX is a newly opened brand that shares striking similarities with other companies that previously scammed FX and crypto traders throughout the globe, and it does seem to copy some (or most) of the elements from JAFX, a brokerage that recently shut down due to it being sued by the CFTC.