Today we are continuing our spree of interviews with some of the most active people in the FX industry. Our guest today was Chris Svorcik, who has been able to create a largely successful career in FX trading as well as develop the company called Elite CurrenSea. Chris is an expert at Wave Analysis and devotes much of his time to Forex education and helping out traders. Our interview will help you find out more about his strategies, how he trades and how he views the market as a whole.
Hi Chris, why don't we start with a very simple question? Can you introduce yourself, please?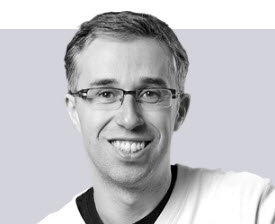 Well, My name is Chris Svorcik, I'm 38 at the moment and live in Prague. Have been living here for 14 years now. Before I used to live in Holland and moved here for studies. I was also very interested in the country, and it was one of the contributors to why I stayed after my studies. I worked for a large multinational company, but it wasn't as challenging as I was hoping for. Because of that, I changed my path because of my goal. My goal was to be self-employed which lead me to trading. It's what I've been doing for 8 years now. I love the freedom and the ability to travel, decide my own schedule and etc. I love Prague very much as well, it's one of the best places to live with my wife and 2 cats.
Many people misinterpret the word success in trading. How would you describe a successful trader?
In the beginning, it's tempting to try to earn as much as you can quickly. A lot of people think it's easy and will earn a lot of money in weeks or something like that. It takes a lot of time just to learn and study all of it. It requires practice like anything else. If you want to learn how to play the guitar it's not going to happen in a few days. Success in Forex trading is ultimately about the results, that's true. But you can't expect miracles overnight. Just take it step by step, start with modest goals and once you've achieved them go for more ambitious ones.
So yes in total profitability is indeed a good way to measure your success but there are also other things at work here. How much risk you've taken, the balance between these profits and risks as well as the capital and experience you started with and where you are now.
After 8 years of trading, what do you see it as? Is it a hobby? A passion or a job?
I think it's more of a routine and a habit at the moment. It's in a way good because it's very exciting. It really helps me to stay motivated as well. But the excitement can also be a barrier for you as they may create situations when you make decisions, which aren't too optimal for the moment. It all boils down to emotions. However, after you get some experience, trading becomes sort of like a machine type of approach to a certain degree. Sure you can allow yourself some free time, you don't need to be like a literal robot *laughs*.
It really helps to trade when you approach it with a "boots on the ground" type of mindset.
After years of trading, many people find it hard imagine doing anything else. What about you, what would you be doing for a living if it weren't for trading?
Well, I'm a very big fan of strategy. If it weren't for trading, I'd probably devote most of my time to creating board games because I love them so much. This love of strategy is actually what got me into Forex trading. The way I can teach it to others on Elite CurrenSea really ticked my niche. I really like to think outside the box, for instance when I create with the trend setups I always think in the back of my head, let's just bring in some variety, what if I'm a range trader. These types of things are really enjoyable for me, the creation and strategizing aspect of pretty much everything.
I also really like writing as well. A political commentator would be a job I'd be happy with I think.
You are writing a book about trading right now, right?
Yeah! I'm really excited about that project as well. In the book, I'll be explaining all of my methods and my vision of the market. I have a vision about how the market moves in waves. And waves isn't something unique, but I think I have a certain practical way of tackling the waves and patterns in general. All of the subsystems and the whole methodology of averages and fibs as well as trend lines. That's really what I discuss in the book. The theoretical part and how it translates in the practical part. This is what my current system methodology has evolved into.
The main benefit of the book is that I show traders how to analysis price patterns in a simple way. usually, its quite a complex process but I developed methods that break it down and make it much easier based on moving averages, Fibonacci levels, and fractals.
But now imagining writing all of that on paper, I get excited immediately because it's going to be very detailed and informative to readers. I really hope that people can benefit from it.
You mentioned Wave analysis. I know that you're an expert at this particular aspect of the market. Can you briefly explain what it is and how it works?
So the analysis is based on the Elliot Wave theory which is the core theory that is used to do it. But I think that traders can still use the pillars of the analysis in a simple way. It really helps with avoiding too much complication in the matter.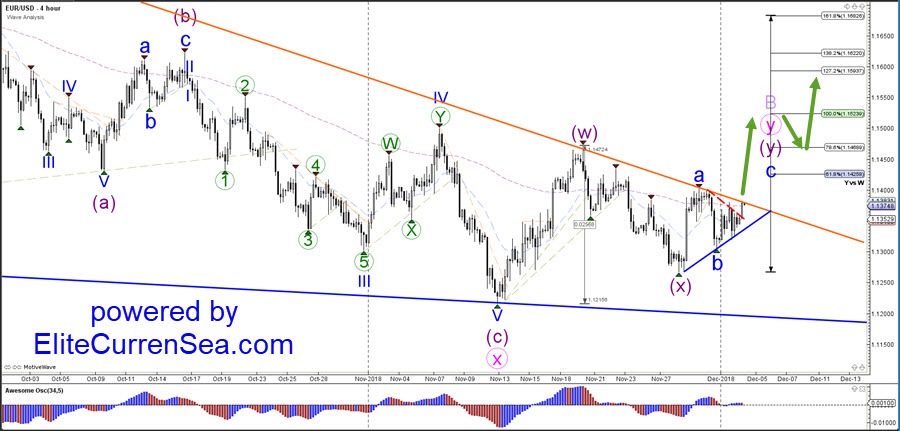 What I'm trying to say is that the essence of Wave Analysis is actually in the analysis of swings, The ups, and downs of the market. If you know about how these swings move, like bullish and bearish swings, you can use that knowledge to analyze the chart in a completely different way. Just using the basic framework of swings is a really beneficial starting point for many traders as it acts as sort of a gateway towards more complicated theories. If you're really interested in this method you can go full Eliot Wave analysis which means that you can label these swings with letters and numbers to indicate the sequence. After this, you have an understanding of the past and can predict the next one. It becomes easy to understand the storyline of the chart and see the next chapter of the story.
It may be too detailed for some traders and that's fine, but I think that understanding the swings and how prices move up and down is essential for any type of trader.
Besides looking at the charts every day. What do you think are the main challenges that traders face? How do you handle them?
I think that the risk at every step of trading is one of the biggest challenges that people face in the industry. Just maintaining a level head is mentally taxing in itself and after you make a mistake or trade impulsively it's very hard to restrain yourself from a revenge trade, which usually goes poorly. Even one slip up can severely damage the account or even blow it up completely.
At these moments it's very important to remain consistent with your trades as capital is pretty much the fundamental part of it. You can't trade effectively without decent capital *laughs*. You see the market will remain the same. It will not give you any handouts, all of the results you get should be taken as feedback. This feedback should be used as a means to improve our systems and strategies and not just get mad because of 1 failure.
The attitude as well. When you've prepared yourself for the trade with a plan and a good mindset you'll definitely start seeing some progress.
What's the main asset you trade right now? Why?
For me it's Forex. I take a look at about 20-something currency pairs on a regular basis. I really enjoy the volatility and how prices can move up and down so frequently. I'm used to it and know the character and behavior of the market so I guess that and volatility are my main reasons for trading on the Forex market right now.
Now let's imagine that Forex doesn't exist. Which asset would you opt for?
Probably DAX. Because it does tend to have good volatility and price movements. I am a momentum trader, not a range trader so I like the prices to break away at some point. So I think from that point of view DAX would be my go-to.
Do you have any tricks up the sleeve that you use when you're nervous about the risk of a certain trade?
I know that if I keep looking at the chart without stop, it will definitely make me nervous. I need to do my analysis, make my decision and review it at a proper time. When I know that there's actually to be done. So I tend to keep it at those 4 hour closes. It helps me stay on track and stable. I also try to distract myself with writing or just going for a walk. But of course, these distractions need to happen when they make the most sense, not in the middle of a trade.
Many people believe that trading will just consume your whole day. What about you? How do your days look like?
Well, I'm not a day trader or a scalper, that would be my friend Nenad. I do my analysis in the morning, that's the first thing I do when I wake up. I do my wave analysis, try to get the sentiment of the market, look at the charts in general. Then I look at our trading systems together with Mislav, with whom I do the trading. We have 2 systems we trade with. That's pretty much it for the trading and analysis aspect. After that, I go for breakfast and do some writing. Then I opt for some videos on analysis for Elite CurrenSea to help the members in their trades on the ECS live. There's this 4-hour chart which I monitor all the time if there's anything that needs to change or anything. But in between I always have time. So after lunch, we work on the book and the EA, to make it more automated. We mostly work on improvements for the vision and lower the drawdown and a plan for the projects basically. I'd say I have pretty busy days *laughs*.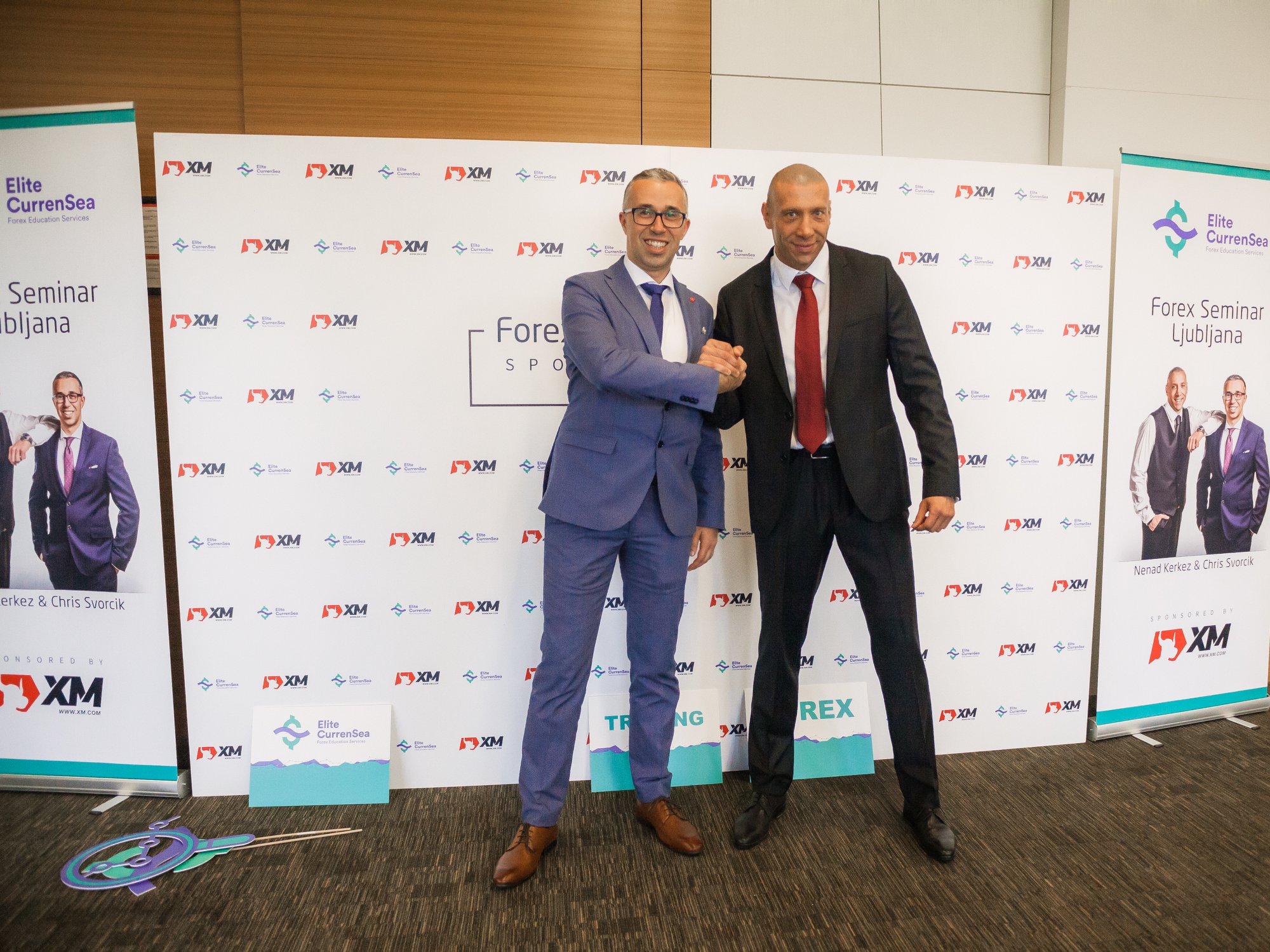 What do you think is something in the industry that prevents you from having a smooth workday?
I'm a technical trader, so I'm not very happy when there are serious uncertainties. For example, this whole story with Brexit is something I really don't like. As news can pop-up at any second and it will just ruin the prices completely. That's probably the biggest thing.
Let's get to know you a bit more personally. Tell me what you like to do in your free time, what are your hobbies?
My wife and I really enjoy walking and I think that's what we do most often. We also really like reading and painting, as well as just watching documentaries and some comedy. We have cats as well and spend some time with them as well. That's about it I think. Besides board games of course, which I play once a couple of weeks.
I used to play a lot of poker in the past as well. It has some similarities with trading in terms of strategy, so that's what I really loved about it. But right now I don't have enough time to play it as much.
Are you an influencer? Do you use social media often?
Yes, of course, I always post on my social media, once I've made a guide or an analysis. Mostly educational stuff. It's just to help the people to find out about something new. I mostly use Twitter, a couple of times a day I'll post updates. We also have a Youtube channel with almost 5k subscribers. We add like 5 or 6 videos a week. Those are the two main ones I use. We also have Facebook, but for me, Twitter and Youtube are a lot more interesting.
As an influencer, you probably get a lot of questions from beginner traders. What do you think is your #1 advice you'd give to a beginner?
Well, I don't want to sound boring but, I would probably advise them to not expect too much at the beginning. Focus more on the education at the beginning. I know it's a bit dry, but it's the best thing I can advise. It's all about expectations and working on self-development.
Many people think that the future of the Forex market is fading away as young people avoid it. What do you think the future looks like? Are there any young traders starting out?
I think it has a huge potential and a future ahead of it. When you look at new trends that are appearing now, for example, automation, AI, robotics and etc. There's going to be more jobs that may disappear, but new ones will appear connected to those jobs.
Therefore it never hurts to be prepared for that and Forex is a great way to have a plan B, so to say. A backup plan that you can use in case your profession is under threat. I think that 20-year-olds and 30-year-olds are seeing this and are preparing for it. I would advise pretty much anyone to add trading to their skill set, there's pretty much nothing to lose with it.
That's all of the questions I had Chris, thank you very much for the interview.
Thank you as well, goodbye!