After Vladimir Putin has left the Russian government with no minister, everyone was wondering what was it done for and what might be possible outcomes of it. But seems that Putin's efforts to boost Russia's influence on the world arena appear to the bearing some fruit.
Recently the President of Russian announced a set of changes to the constitution that, presumably, he can later use to retain his grip on power. More likely he will do that in a new role and act more behind the scenes. Analysts are convinced the resignation of Prime Minister Dmitry Medvedev was the first step towards Putin's further maintaining of the control.
What is more, the world could see the extension of energy pipelines to strategic neighbors, notice increasingly assertive foreign policy overall, as well as a foray of Russian military into the Middle East coming from Russia lately.
Moscow has strengthened its military presence in Syria, as well as enhanced its mercenary groups in Libya, the Central African Republic and possibly Venezuela trying to keep up with long-lasting Russia's goal of getting superpower status back again.
When it comes to China and Europe, Russia continues maintaining its power in these regions through oil and natural gas supply. In order to improve relations with Europe's biggest economy, Russia started using the Nord Stream 2 project, a natural-gas line running between Russia and Germany beneath the Baltic Sea. What is more, last year, the Power of Siberia gas pipeline to China has been officially presented to the audience.
In response to that, the United States introduced sanctions against all companies participating in the Nord Stream 2 project. The results of such actions are yet unclear.
To put it in a nutshell, Russia sees China as its primary partner against the West. After almost a decade of preparations, Moscow and Beijing are carrying out common military exercised and are ready to sign a new military cooperation agreement this year. Back in 2019, these two countries have already carried their first patrol to the Asia Pacific together as a part of their defense ties maintenance. Therefore, many analysts demonstrate their concern that Russia can indeed become dependent on China for its economic and military power.
Protests for constitution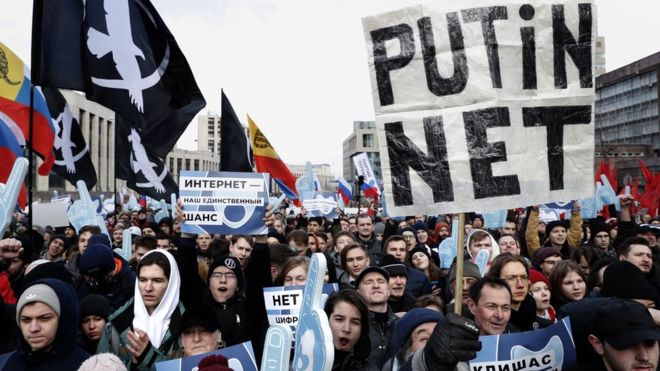 Over a thousand people marched across Moscow this Sunday in order to express their overall disagreement with Putin's constitutional reforms.  Earlier, on Saturday, protestants had taken turns holding one-person pickets outside the presidential administration building to show their attitude towards previous constitutional shake-up.
Libyan peace
Putin attended the Libya summit in Berlin on Sunday commented on the current situation on Libya:
"We don't lose hope that dialogue will continue and the conflict will be solved."
Together with other foreign powers, Russia agreed to establish a shaky peace in Libya. However, that was impossible to reach as the meeting was overshadowed by oil field blockades coming from the forces loyal to commander Khalifa Haftar.
Skripal warning
British Prime Minister Boris Johnson stated that there will be no normalization of relationships between Russia and Britain until Moscow ends its "destabilizing activity" that imposes a threat to security.
Some sources told that Johnson met Putin on the sidelines of the Libya summit in Berlin and warned him not to repeat the 2018 chemical attack that got former spy Sergei Skripal almost killed.
Is Russia going back to the Soviet Union?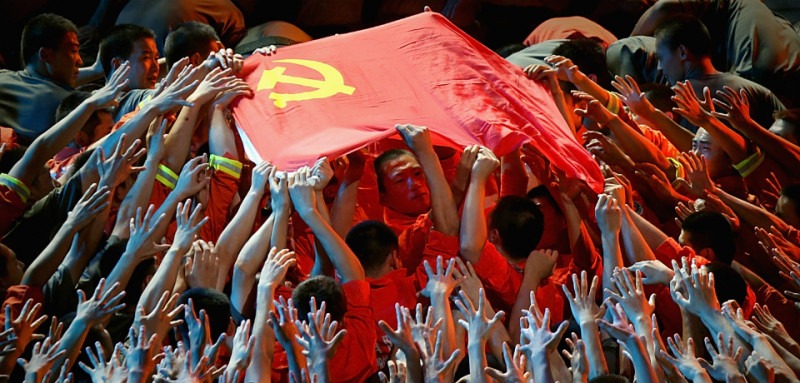 Despite many theories stating that Russia's President is trying to literally get back in time and set the political system identical to what it was during the Soviet Union, that is not entirely true. Well…according to Putin's own words at least.
This Sunday, Vladimir Putin stated that "he did not want Russia to return to the late Soviet-era practice of having lifelong rulers who died in office without a proper succession strategy."
Later, Putin chose Mikhail Mishustin, the low-profile head of the country's tax service, to be the next prime minister of the country instead of Dmitry Medvedev.
Now critics accuse Putin of trying to simply extend his grip on power through the creation of new centers of power outside the presidency. The President gave his comments regarding this matter:
"As regards (presidential) terms for staying in power I understand … that (concern over this) is linked for many people with worries about societal, state and domestic and external stability. But it would be very worrying to return to the situation we had in the mid-1980s when state leaders stayed in power, one by one, until the end of their days and left office without ensuring the necessary conditions for a transition of power. So thanks, but I think it would be better not to return to that situation."